#AngelaVsAudrey: Almost half of voting delegates turn out so far
Published:

Sunday | July 30, 2017 | 12:00 AM
Jovan Johnson, Staff Reporter
Just under half of the 1,894 delegates eligible to vote have reportedly cast ballots so far in today's selection of the PNP's candidate for St Andrew South Western.
Norman Gardens Division Councillor Dr Angela Brown Burke is going up against Payne Land Division Councillor Audrey Smith Facey to replace Portia Simpson Miller who resigned last month.
The polls opened promptly at 10 o'clock this morning and will close at 4pm.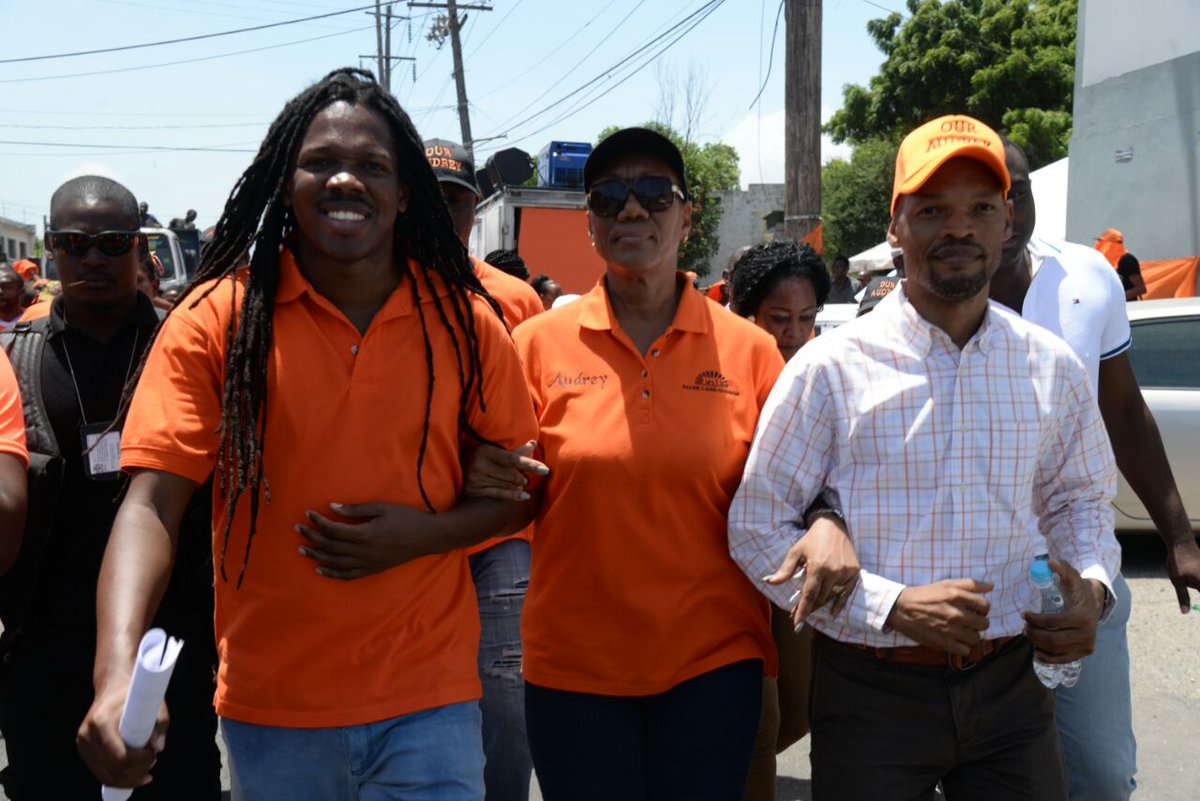 IN PHOTO: Damion Crawford and Raymond Pryce escort Audrey Smith Facey to the voting centre
Julian Robinson, general secretary, declined to give an update on the voter turnout so far.
But officials from Brown Burke and Smith Facey's camps told The Gleaner that up to 12:30 p.m.,  they each counted about 700 voters.
The result is expected by six o'clock.
The selection exercise has been a source of controversy for the party which was forced to call today's selection conference.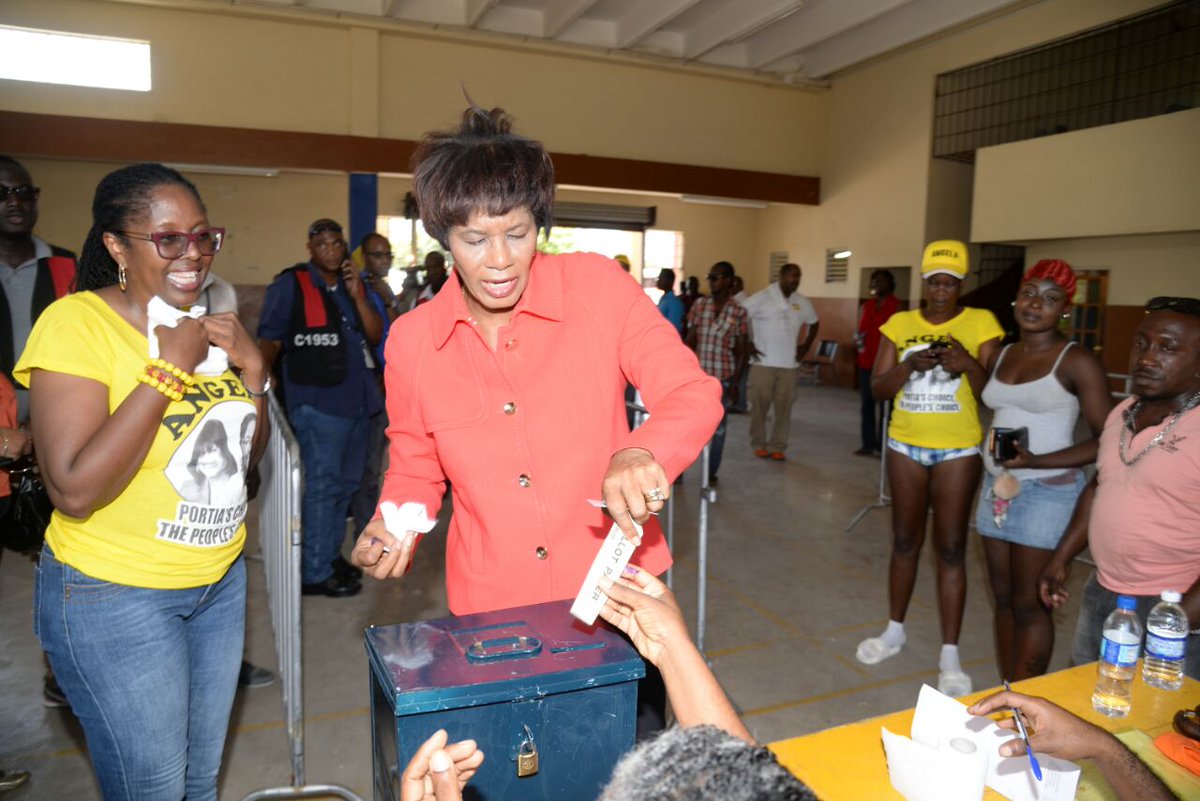 ​IN PHOTO: Angela Brown Burke is all smiles as Portia Simpson Miller drops her ballot
Damion Crawford, a key backer of Smith Facey, has downplayed the low-keyed nature of his candidate's camp when compared with Brown Burke's.
"We're voting. We don't have to be making a lot of noise. A lot of imported people are down that side. Their only contribution is to shout," he told The Gleaner.
Brown Burke has the major backing of Simpson Miller who whipped supporters into a frenzy when she arrived earlier to vote.
Proceedings have been generally peaceful except for the odd occasions when Robinson had to remind voters of the rules and calm a group of voters who gathered at the Spanish Town Road entrance of the polling station.