#ReturnToLondon: Seven Jamaicans in competition today
Published:

Thursday | August 10, 2017 | 12:00 AM
Seven Jamaicans will be in action across four disciplines today on day seven of the 16th IAAF World Championships in London.
Jamaica's hunt for a third medal will continue when Ristananna Tracey takes to the track for the final of the women's 400 metres hurdles at 3:35 p.m.
The former national champion who stopped the clock at 54.79 seconds to win her semi-final on Tuesday is ranked second heading into the final.
She will run from lane seven.
Meanwhile, Kimberly Williamson will attempt to navigate the Group A qualification of the women's high jump event at 1:10 p.m. 
Williamson who is ranked 28th in the world this year, is one of three Jamaican field event competitors invited to London by the IAAF.
She will be looking to improve on her season's best jump of 1.91 metres.
Natoya Goule will line up in heat three while Kimarra McDonald will be in heat five of the women's 800 metres.
Meanwhile, the trio of Simone Facey, Sashalee Forbes and Jodean Williams will face the starter in separate semi-finals of the women's 200 metres at 3:05 p.m.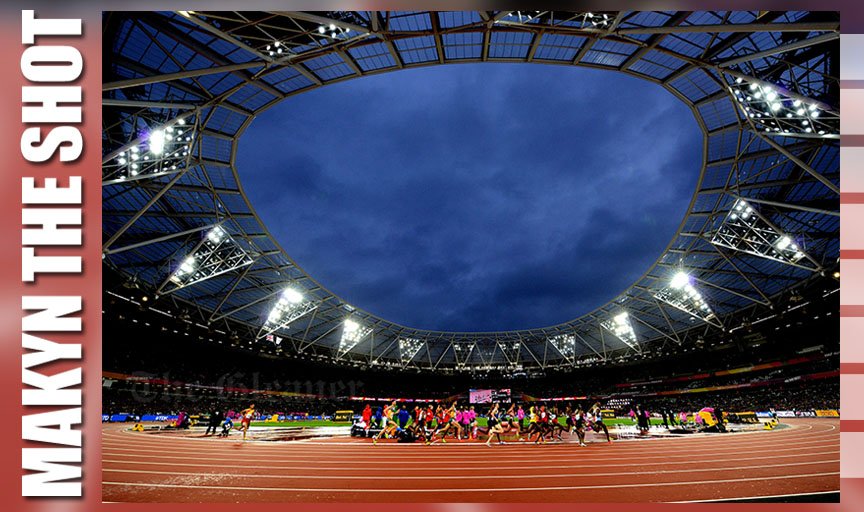 ATHLETES' PROFILES
Name: Ristananna Tracey
Date of Birth: May 9, 1992
Event: 400 Metres Hurdles
Season's best: 54.49
Personal Best: 54.15
Coach: Maurice Wilson
Track Club: Sprintec Track Club
Accolades: 2016 National Champion, Placed fifth at the 2016 Rio Olympics
Name: Natoya Goule
Date of Birth: March 30, 1991
Events: 400m, 800m
Season's best: 400m - 52.65 and 800m - 2:00:56
Personal best: 400m - 51.52 and 800m -1:59:38
School: Manchester High
Coach: Mark Elliot
Accolades: Two-time CAC Championships winner, World Junior Championships Bronze medallist and four-time national champion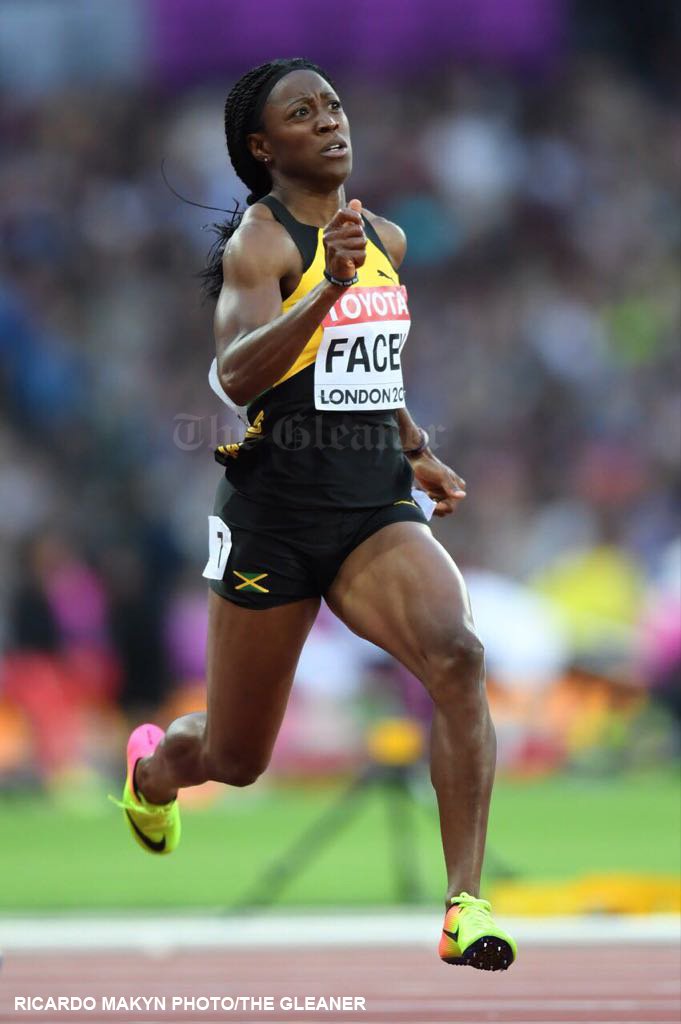 Name: Simone Facey
Date of Birth: May 07, 1985
Event: 200m
Season's best: 22.74
Personal best: 22.25
School: Vere Technical High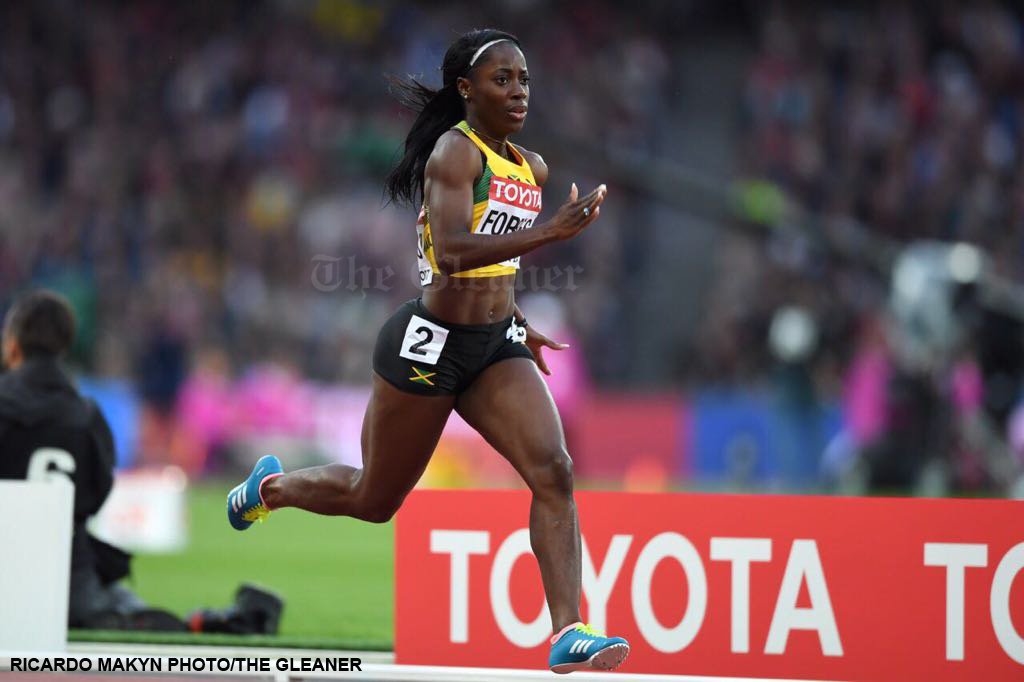 Name: Sashalee Forbes
Date of Birth: May 10, 1996
Event: 200m
Season's best: 22.71
Personal best: 22.71
School: Holmwood Technical High
Coach: Maurice Wilson
Track Club: Sprintec Track Club
Accolades: 2017 National 200m champion and 2017 IAAF World Relays 4x200m champion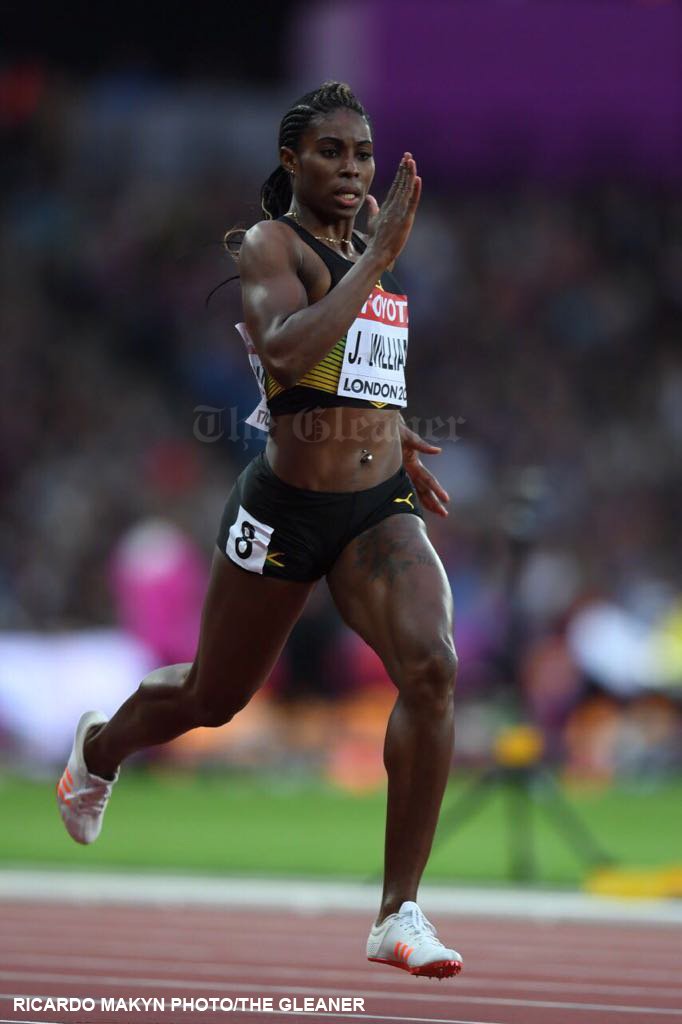 Name: Jodeen Williams
Date of Birth: November 11, 1993
Event: 200m
Season's best: 22.95
Personal best 22.95
School: St. Mary High
Name: Kimberly Williamson
Date of Birth: October 2, 1993
Event: High Jump
Season's best: 1.91
Personal Best: 1.91
Name: Kimarra McDonald
Date of Birth: August 14, 1987
Event: 800 Metres
Season's best: 2:02.07
Personal Best: 2:02.07