#ByElections2017: 'Does he exist?' Simpson Miller unfazed by JLP's Hyde
Published:

Monday | October 30, 2017 | 12:07 PM
Syranno Baines, Gleaner Writer
Former Prime Minister and former Member of Parliament for St Andrew South West, Portia Simpson Miller has described as "a joke", the challenge by the Jamaica Labour Party (JLP's) Victor Hyde for the constituency.
Hyde is running against the People's National Party (PNP's) Angela Brown Burke.
"Does he exist?" Simpson-Miller asked this morning at the Whitfield All-Age School minutes after casting her ballot in St Andrew South West.
Hyde was beaten by Simpson Miller in the 2011 and 2016 General Elections.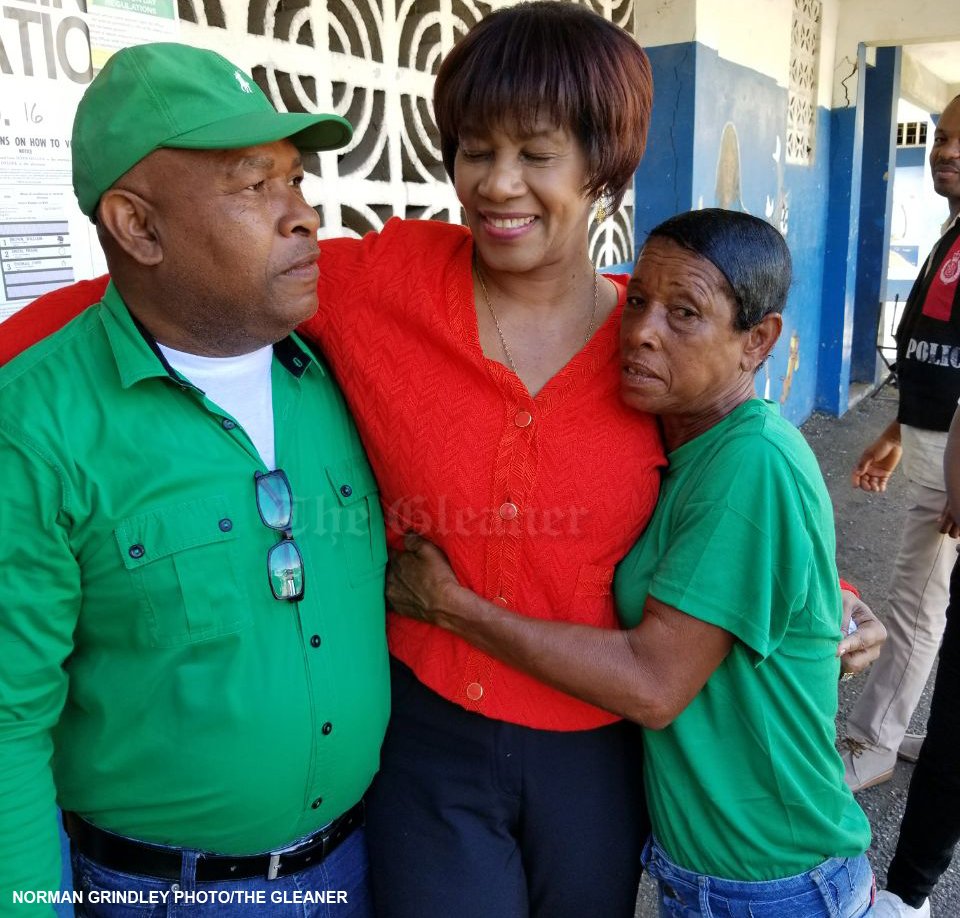 IN PHOTO: Simpson Miller with JLP supporters in St Andrew South West
According to the retired MP,  the development works in the constituency during her 40-year tenure would result in a decisive win for her party when the ballots are tallied later today.
She further said Hyde could not match Brown Burke's experience and intelligence .
"He will not be able to get a comfortable number of votes. I've been here for 40 years and the people in this constituency know exactly what I've done to transform it. I've removed people from shacks to proper housing, assist with education so that a number of the South West young girls and boys attending high schools could go to university. The Portia Foundation has also assisted a number of students, not only from South West but areas where students found themselves in trouble and made an appeal to the foundation,"  Simpson Miller  told The Gleaner.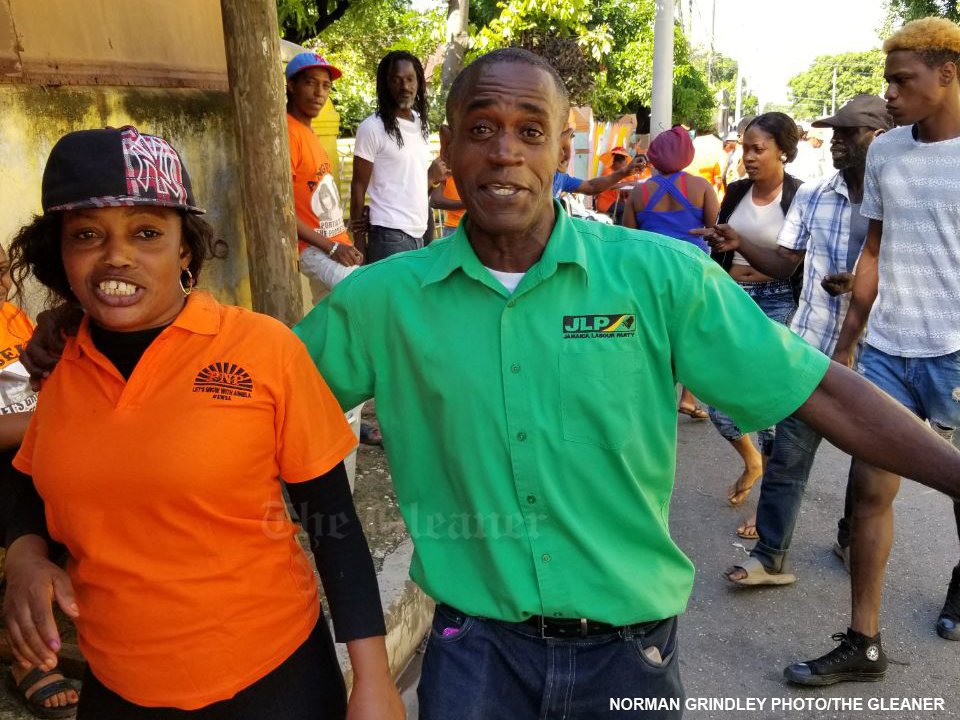 IN PHOTO: Victor Hyde with a PNP supporter in St Andrew South West
Brown Burke cast her ballot at the Haile Selassie High School at around 10:45 a.m.
Meanwhile, Hyde says his support in the South West St Andrew is stronger than ever.
He also said the camaraderie between the two parties was commendable.
St Andrew South West
Angela Brown Burke
Victor Hyde
We want to hear from you! Email us at editor@gleanerjm.com or onlinefeedback@gleanerjm.com