Gov't pledges emergency funds for flood-ravaged MoBay
Published:

Thursday | November 23, 2017 | 6:32 PM
Christopher Thomas
Local Government Minister Desmond McKenzie has announced that $20 million has so far been identified to help with clean up and recovery in Montego Bay, St James following Wednesday's flood damage to sections of the western city.
McKenzie says $10 million will be made available from the Equalisation Fund.
He made the announcement while addressing a press conference at the St James Municipal Corporation this afternoon, following a walk through of sections of Montego Bay.
Local Government Minister Desmond McKenzie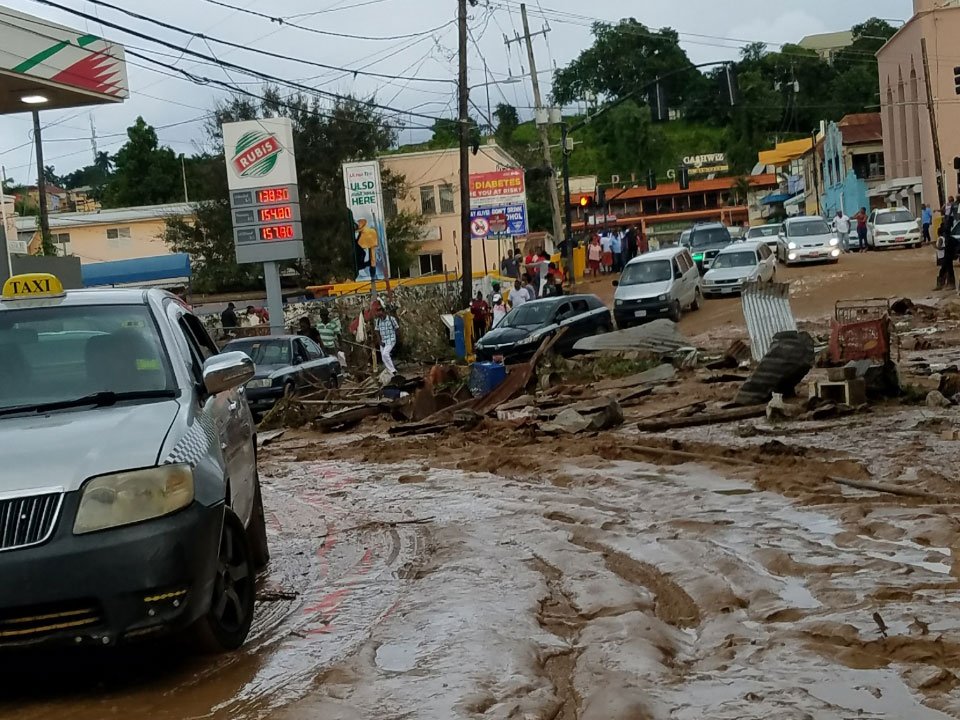 In the meantime, Prime Minister Andrew Holness said the government will have to take another look at the supplementary estimates it intended to table in parliament next week.
Prime Minister Andrew Holness
He also said the Labour Ministry will have to provide assistance to displaced residents.
But Holness said he could not promise that they would receive a lot of money.
Montego Bay was hit by heavy rainfall resulting from an island-wide trough which affected sections of Jamaica.
The Meteorological Service has reported that in 24 hours, Montego Bay received the volume of rainfall usually seen for one month.
We want to hear from you! Email us at editor@gleanerjm.com or onlinefeedback@gleanerjm.com