'That man was just special'... mourners break down at funeral of Ian Boyne
Published:

Sunday | January 14, 2018 | 11:19 AM
Hundreds of family, friends,  government, business and civic leaders have turned out to the National Indoor Sports Centre in Kingston to celebrate the life of veteran journalist Ian Anthony Boyne.
Mourners began arriving before 8:30 a.m. to view the body.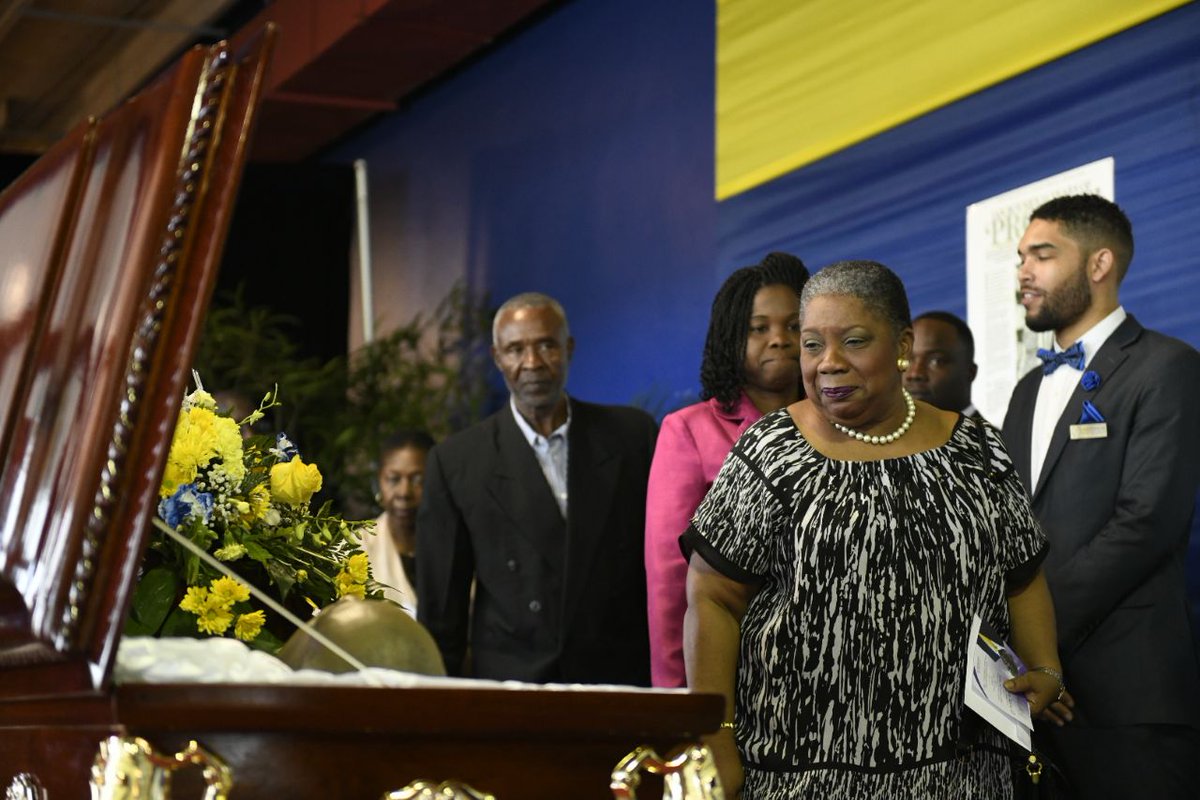 IN PHOTO: Carole Guntley, Jamaica's first female director of tourism, and other mourners file past the coffin bearing the body of late journalist Ian Boyne.
​An elderly woman who said she has no family or personal ties to Boyne was brought to tears after viewing.
"That man was just special," she told The Gleaner.
Sasha Barnes, a teenager, also broke down metres away from the casket.
"Him shouldn't go," she said.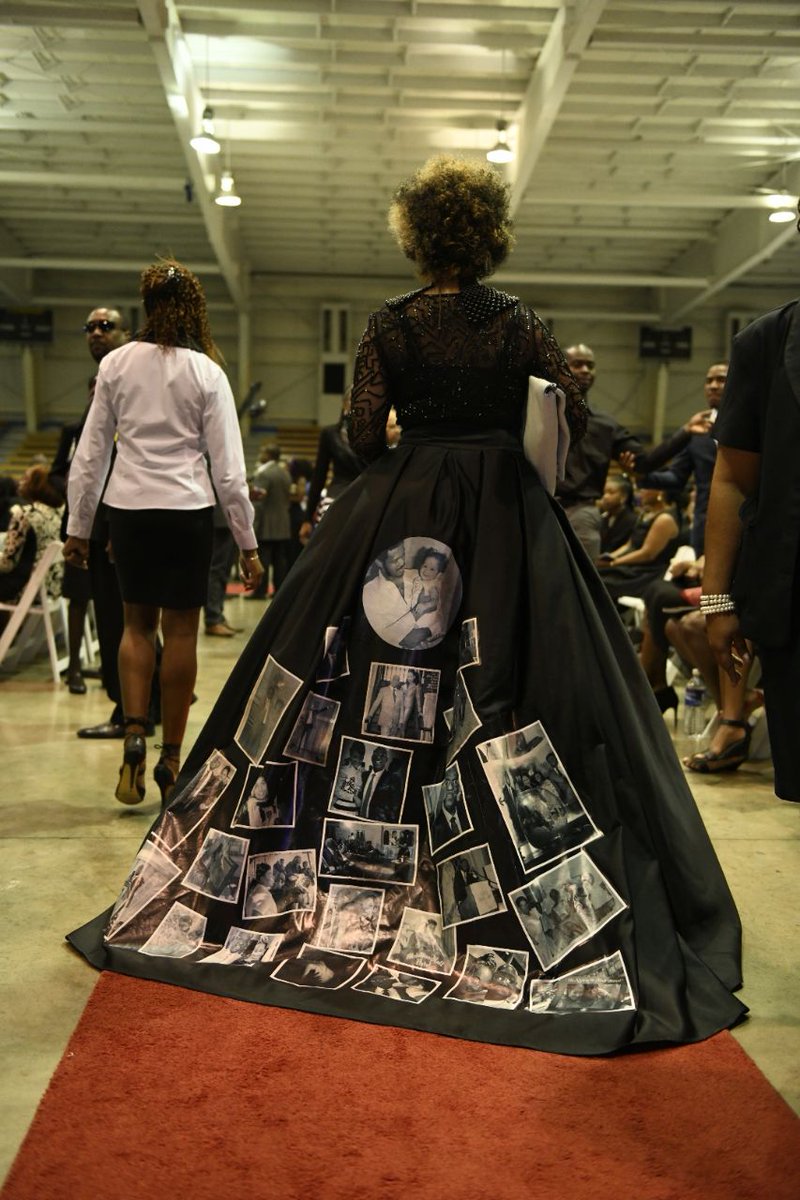 IN PHOTO: Kelly-Ann Boyne, daughter of Ian Boyne enters the National Indoor Sports Centre in a Sophia Max Brown blouse and a skirt she personally designed bearing images of her father since she was a child
Boyne, 60, died in hospital after suffering a series of heart attacks.
There is heavy security presence at the funeral centre.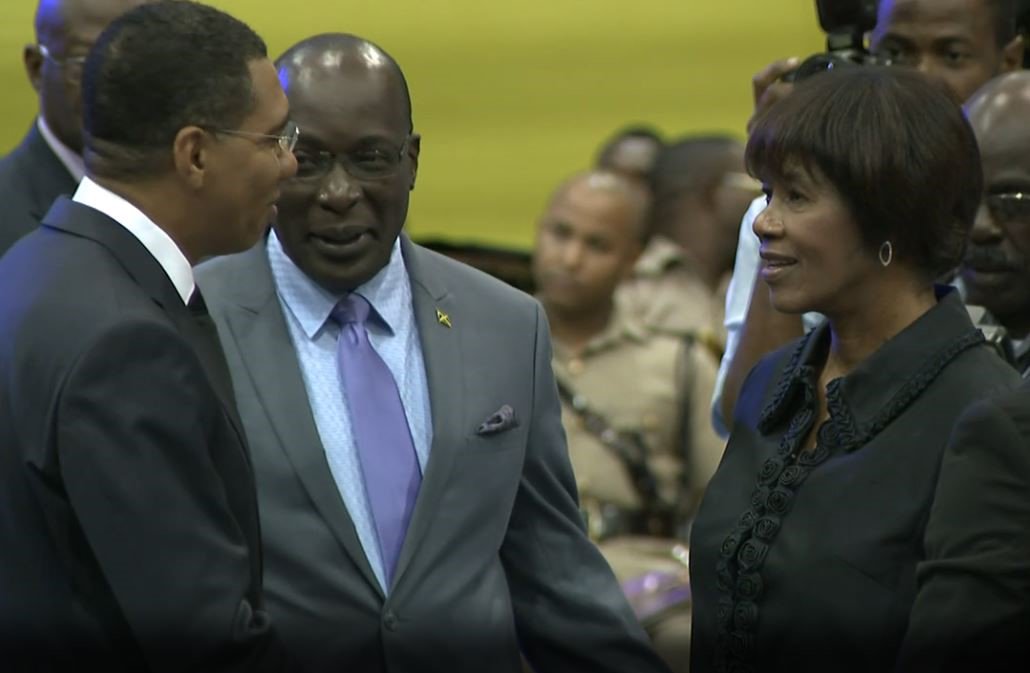 IN PHOTO: Prime Minister Andrew Holness, former Prime Minister Portia Simpson Miller and Education Minister Ruel Reid exchange words before the start of the funeral.
Former Prime Minister Portia Simpson Miller was the first former Head of Government to arrive and sign the condolence book at 9:30 but opted not to view the body.
Governor General Sir Patrick Allen and Prime Minister Andrew Holness head the list of other dignitaries including Former Prime Minister Bruce Golding, Opposition leader Peter Phillips, Finance Minister Audley Shaw, Education Minister Ruel Reid, State Minister in the Ministry of National Security, Pearnel Charles Jr, and Outgoing Chief Justice Zaila McCalla,
Boyne's daughter Kelly-Ann who is slated to deliver the eulogy was emotional  right at the start of the service and approached the casket.
She was consoled by her mother Sharon Woodland.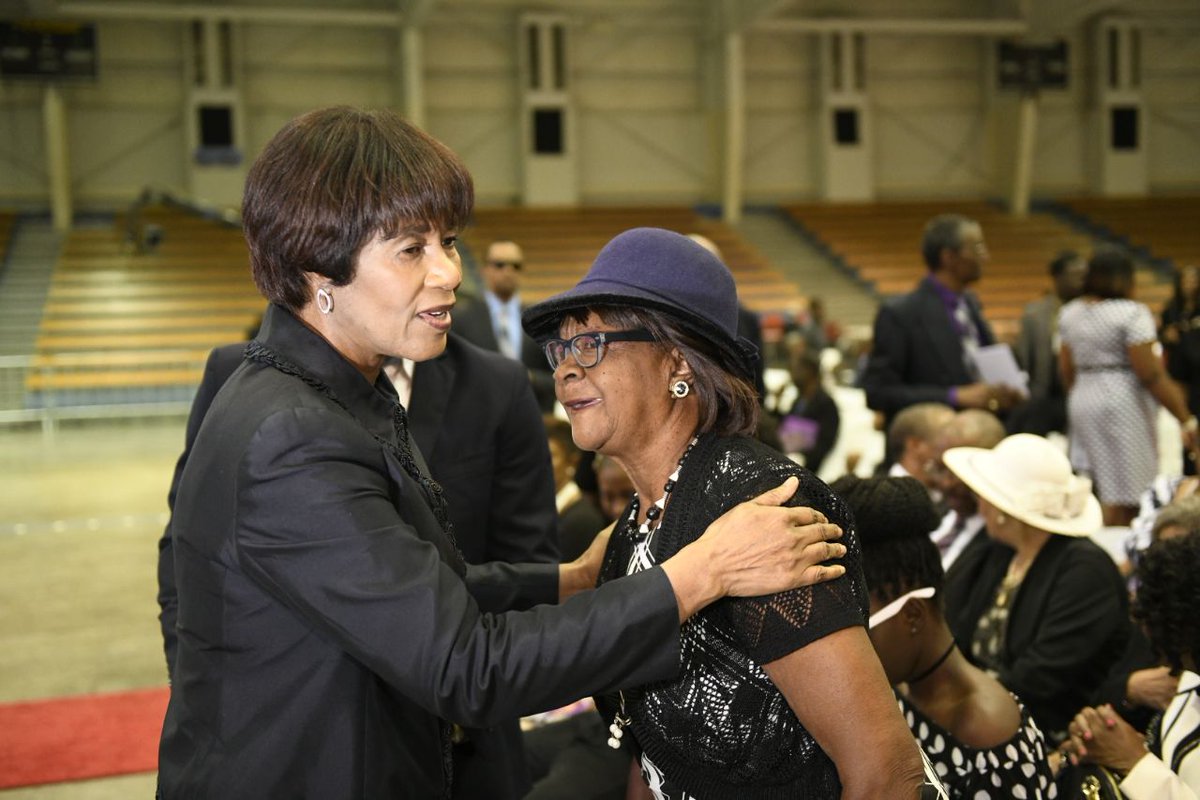 IN PHOTO: Former Prime Minister Portia Simpson Miller consoles Evadne Newby, the mother of Ian Boyne's widow, Margaret.
"His passing has left a void that cannot be filled in my lifetime," said Sir Patrick.
Prime Minister Andrew Holness also hailed Boyne.
"Simply put, Ian Boyne was really first class."
"He is really an example of a man who did it for the love and not for the likes," Holness said.
"He earned a well-deserved reputation for his meticulous attention to detail," said Opposition Leader Dr Peter Phillips saying his reputation was enhanced by his principle of fairness.
- Syranno Baines