TIMELINE: Grief, laughter lace Ian Boyne's funeral
Published:

Sunday | January 14, 2018 | 3:30 PM
Hundreds of people turned out at the National Indoor Sports Centre for the funeral of journalist Ian Boyne. 
Boyne, 60, died in December after suffering a series of heart attacks.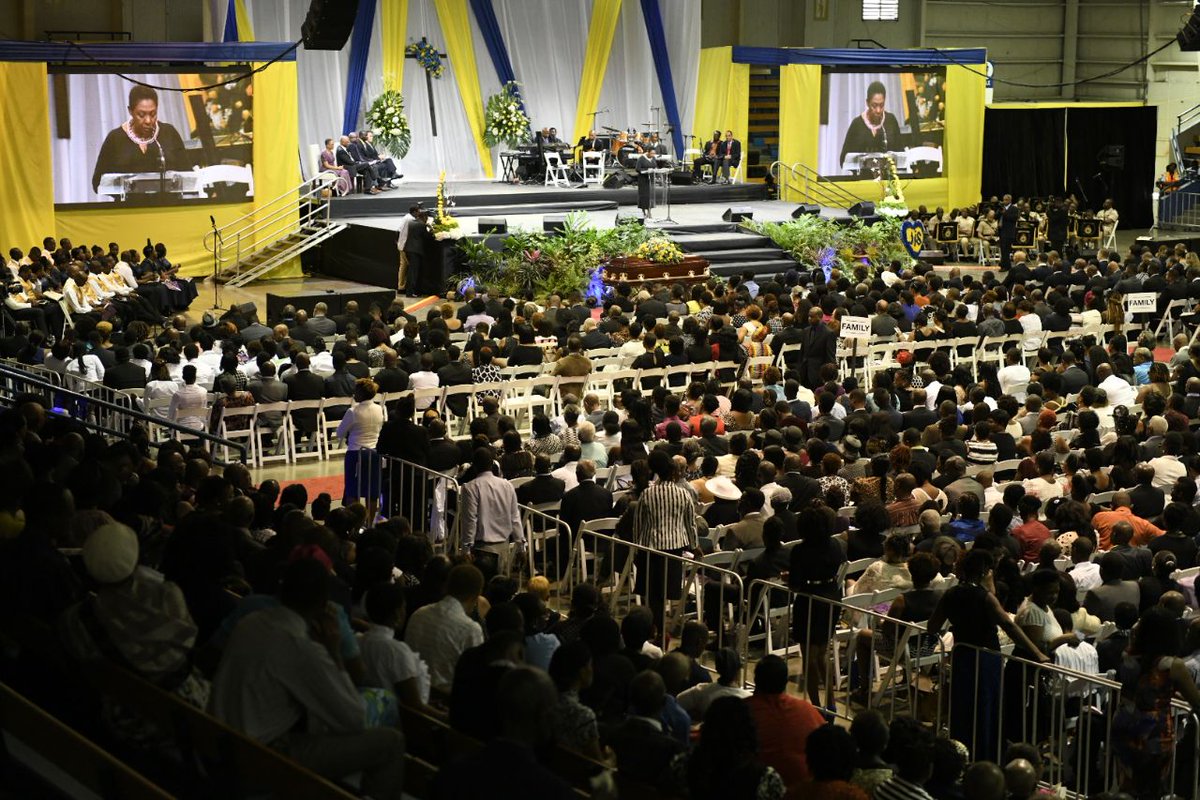 He is to be interred at the Dovecot Memorial Gardens in St Catherine.
Even before the 8.30 a.m viewing, mourners began arriving at the sports centre and would sit through five hours of tributes and soul-stirring renditions after the service began at 10.30 a.m.
Here are the highlights of the main events:
3:30 pm: The funeral comes to an end after at the National Indoor Sports Centre in Kingsgton after five hours of tributes and soul-stirring musical renditions. The interment will follow at the Dovecot Memorial Gardens in St Catherine.
2:45 pm: Seth George Ramocan delivers the sermon and pays tribute to a man he also regarded as a friend.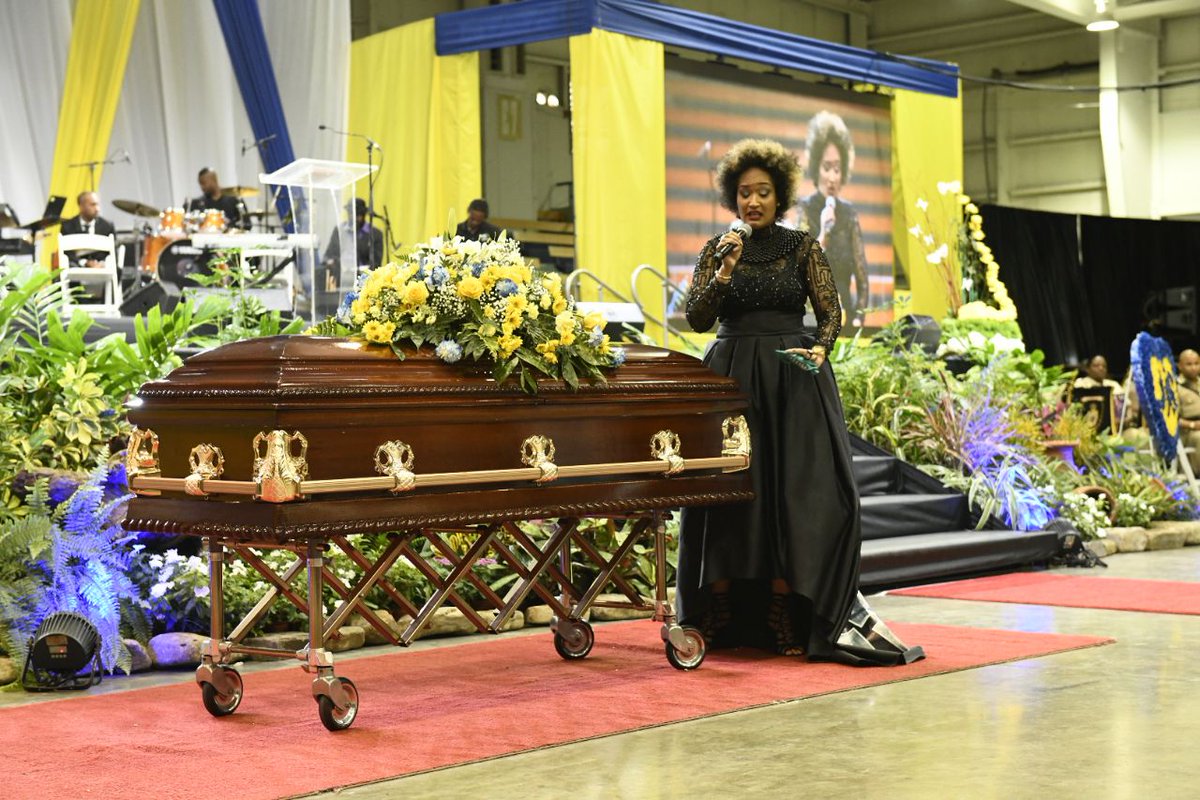 2.20 pm: Daughter Kelly Ann Boyne has the audience captivated as she delivers her rendition of Why Should I be Discouraged in a stroll through the aisle towards the podium to deliver the eulogy. "To be asked to pen a tribute to a being whose be-ing cannot be encapsulated by the finite construct called language, may be the greatest disservice I will ever do to my father." "Dad, you said I was the star of your TV show, but you were the star of my Universe."
1:20 pm: Tributes from family members start. Stepson Andre Skeen: "He was a man of God who has lived well. He accomplished his task. He left the world better than he found it. He will always be loved and missed... until next time. Step-daughter Brianna Grant says Boyne was her best friend. "He has taught me many critical life lessons. He gave me the greatest gift anyone could give another person, he believed in me. I will forever cherish the bond we shared." 

​Fae Ellington reads the tribute on behalf Boyne's wife, Margaret: "His faith meant everything to him and he tried to be the best husband in the world. He was incredibly forgiving," Ellington conveyed. "He was hilarious, people would often wonder what would keep us laughing as if we're newlyweds. Ian was compassionate, he would cry easily, often times touched by the suffering of the poor."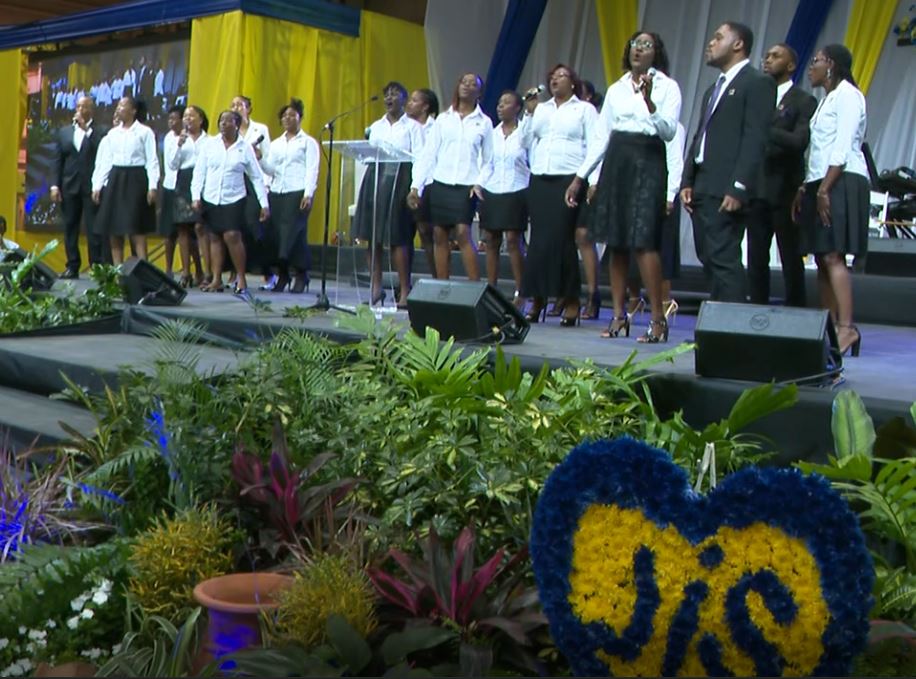 1.08 pm: The Jamaica Information Service delivers a thrilling rendition of Jerusalem followed by an emotional tribute by CEO Donna-Marie Rowe with a New Year greeting of  Ian Boyne recorded in December. It broke wells of tears inside the National Indoor Sports Centre. In the greeting, Boyne urged people to says I love you," before one dies.
12.53 pm: Ian Boyne was a rare gem in our media an communications industry," says Gary Allen, CEO of the RJRGLEANER Communications Group."He was a jewel we yearn to hold in our hearts for generations to come."
12.48 pm: Press Association of Jamaica President Dionne Jackson Miller:  "After decades in the profession Ian still maintained his passion for journalism. Any young journalist who met Ian would tell you of his innate passion to share knowledge."
12.40 pm: Media tributes begin. Nationwide CEO Cliff Hughes is first up: "He was simply phenomenal. Ian Boyne was an outstanding role model for many of us media practitioners," said Hughes.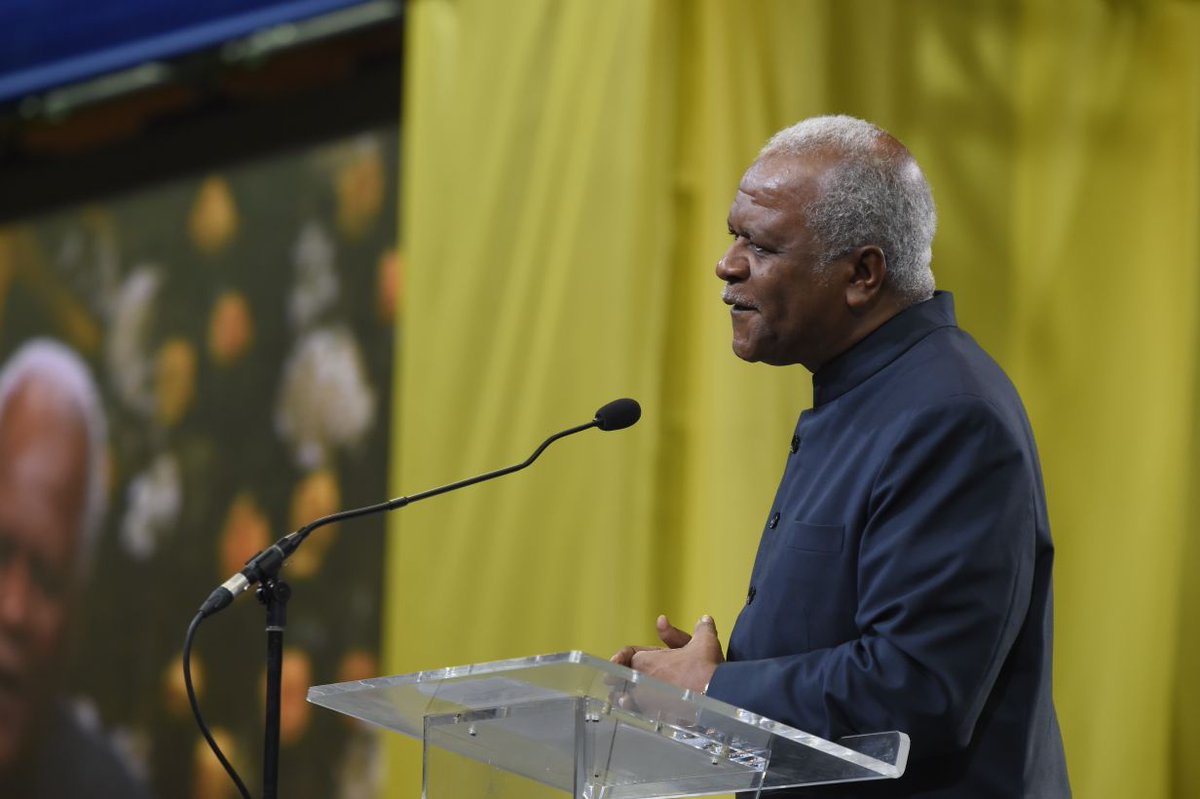 12.10 pm: Pastors begin their tribute. Rev Al Miller takes to the podium to recreate some of Boyne's best moments in animated fashion and the audience is absolutely loving it. Boyne's daughter Kelly-Ann leads in laughter and applause.
11.23 am: Former Prime Minister Portia Simpson Miller sprints to the podium and sombre atmosphere is becomes lighter. "He mingled with politicians but he never became political. He was more than a journalist, he was a life long scholar," said Simpson Miller.
​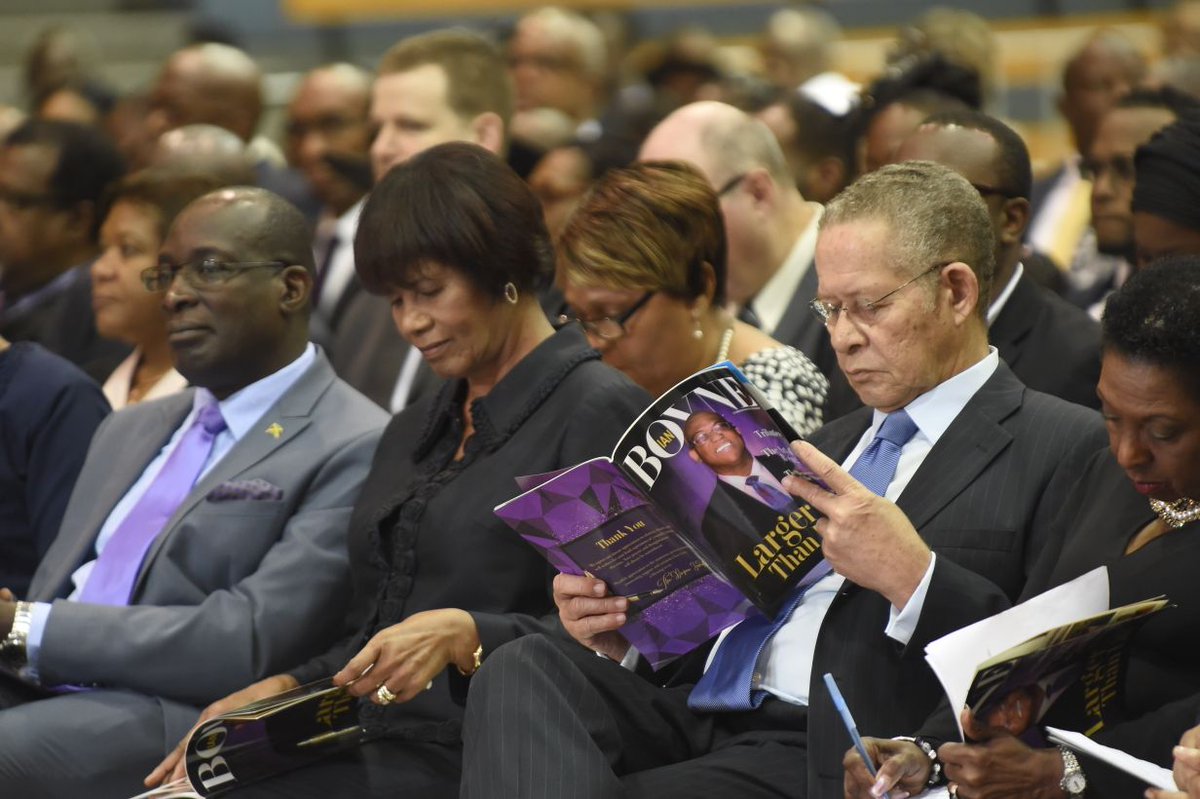 11.15 am: Culture Minister Olivia Grange takes to the podium. Says she will always regret not following through on her plan to call Boyne on what turned out to be the day he died. "His love for his country could be demonstrated in no better way than how he put his heart and soul in journalism."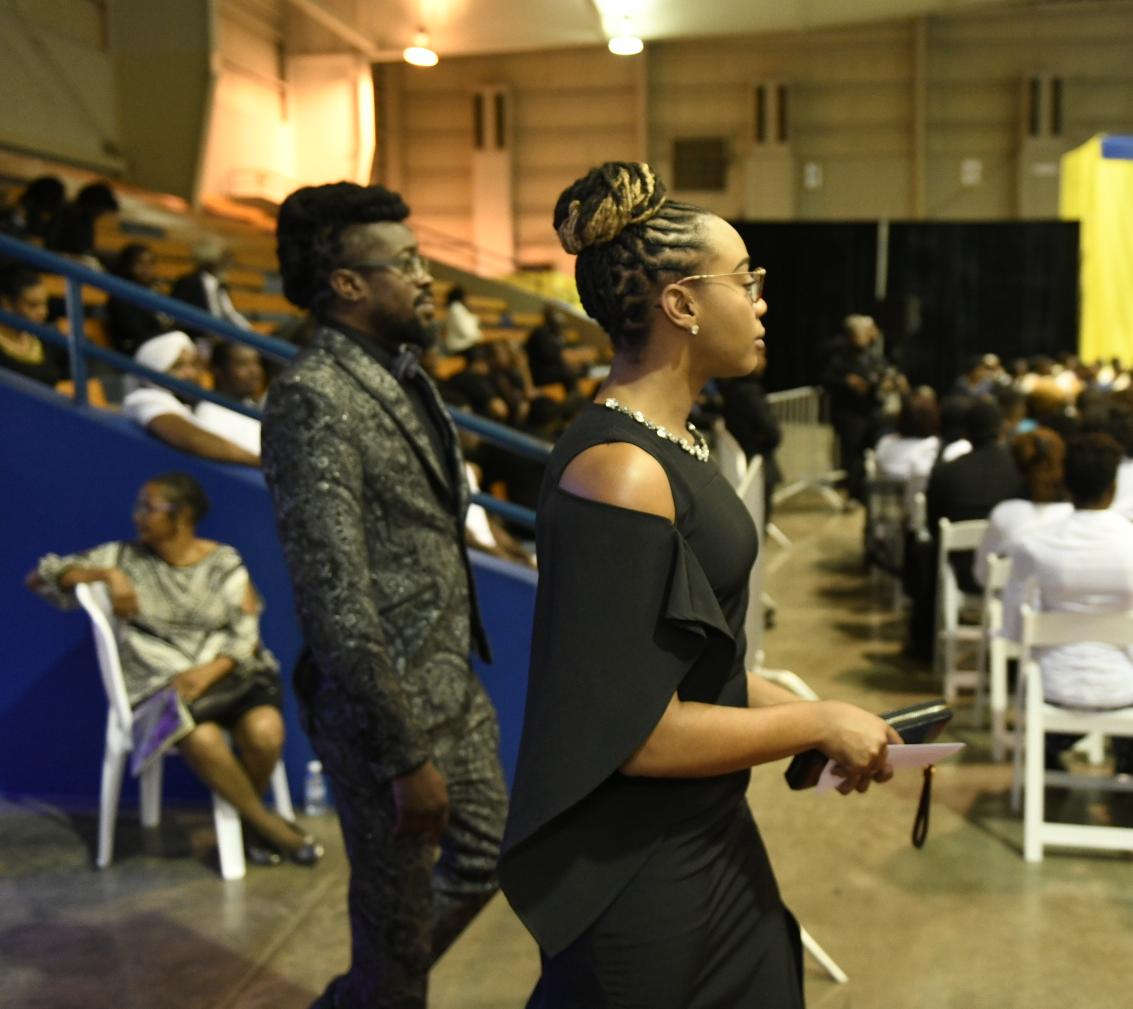 11.10 am:  Dancehall artiste Beenie Man and his girlfriend Krystal Tomlinson arrive. They are seated in the media section.
11.03 am: Opposition Leader Dr Peter Phillips says Boyne has helped to shape the national consciousness.  "The extent through which he influenced national life through journalism has been recognised at all levels."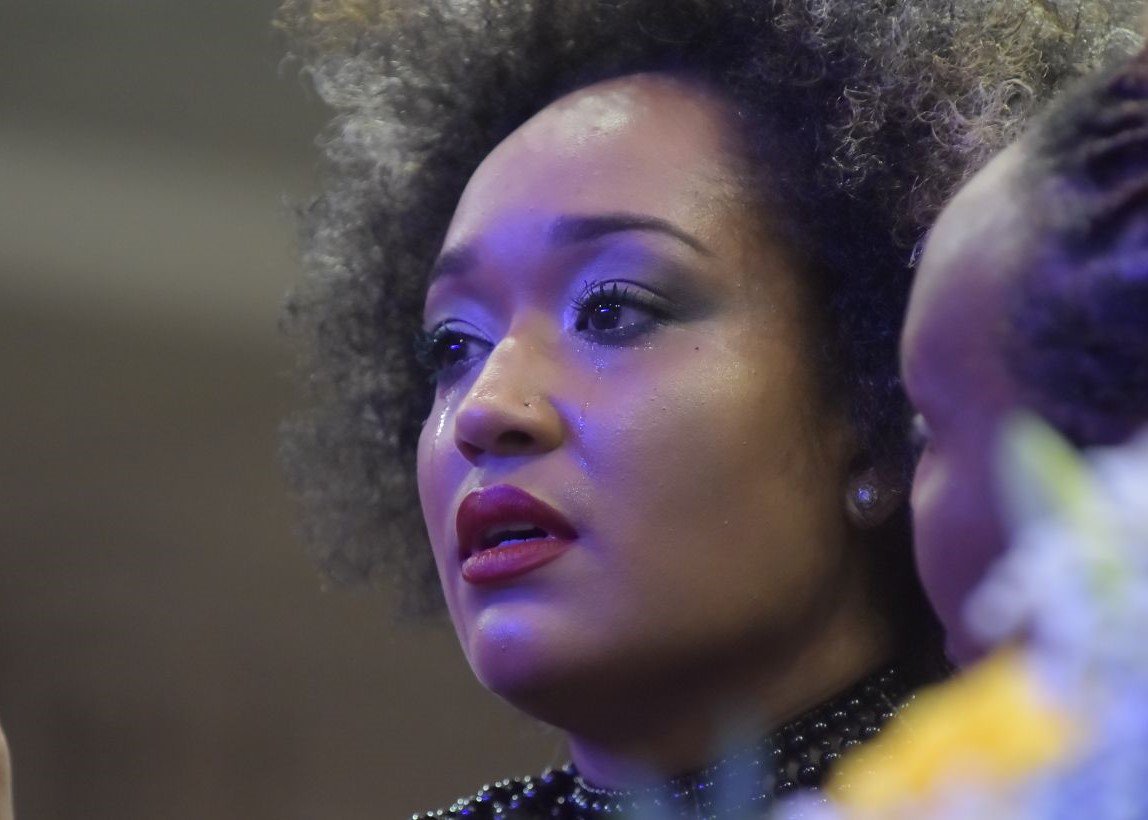 10.55 am: Prime Minister Andrew Holness tells mourners Boyne was in a class by himself and that Jamaica has lost a true friend. "Ian is the only public servant that could criticise the Government and would get away with it," Holness said to laughter and applause.
10.50 a.m: Governor General Sir Patrick Allen takes to the podium, says Boyne's death has left a void that will never be filled in his lifetime.
10.28 a.m: Governor General Sir Patrick Allen arrives at the National Indoor Sports Centre and is escorted to the family of Ian Boyne.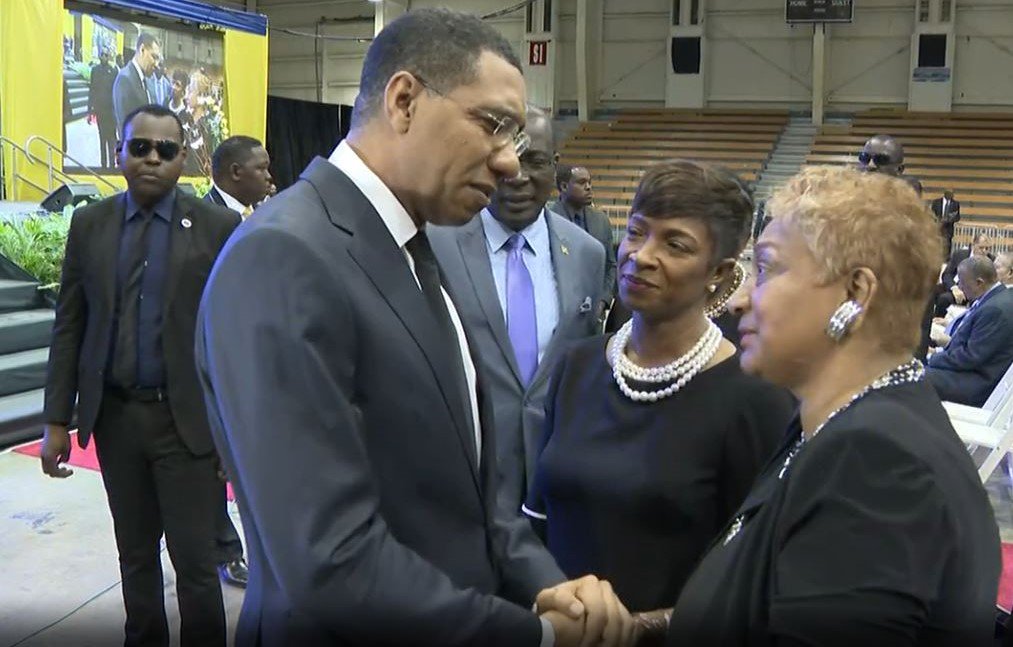 10.00 a.m: Prime Minister Andrew Holness arrives. Greets relatives of Ian Boyne.
9.30 a.m: Former Prime Minister Portia Simpson Miller arrives. Signs condolence book but opts not to view the body.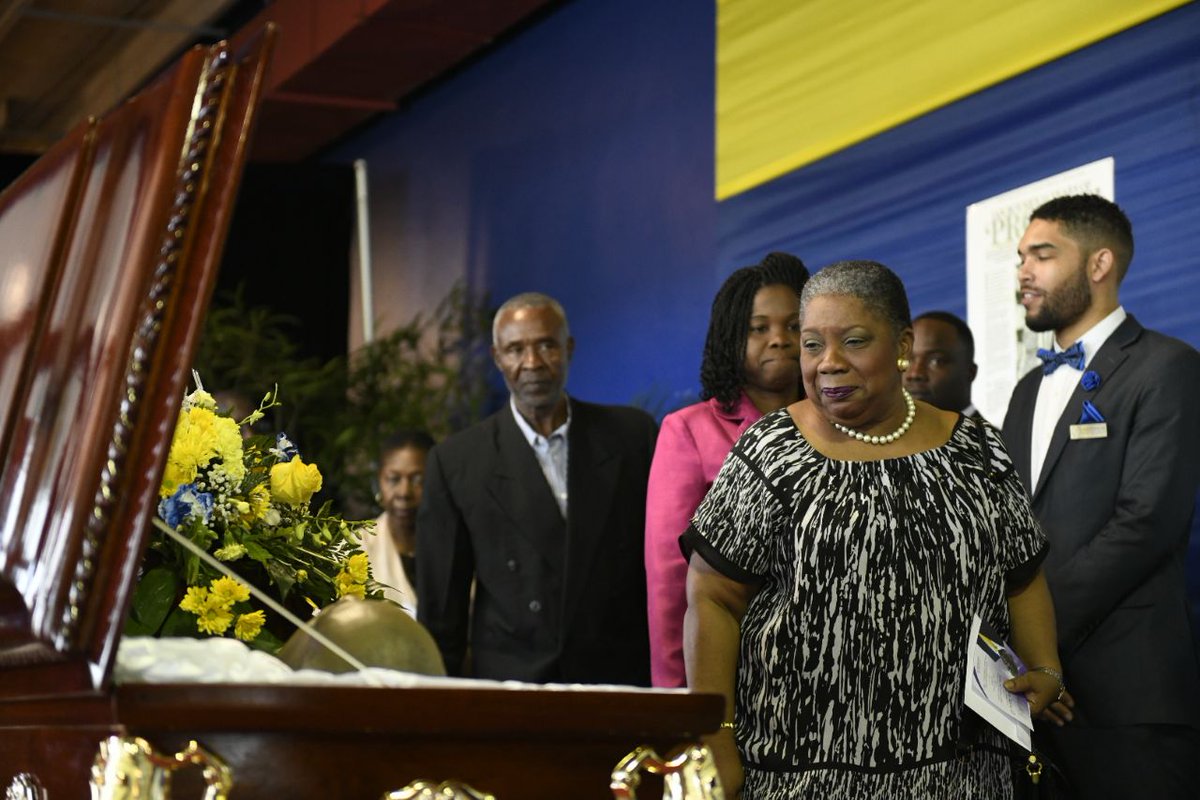 8.30 a.m: Coffin opens for viewing of the body of Ian Anthony Boyne