Nigel Clarke sworn in as St Andrew North West MP
Published:

Thursday | March 8, 2018 | 3:18 PM
Businessman Dr Nigel Clarke has been sworn in as the new member of Parliament for St Andrew North West.
Clarke took the Oath of Allegiance a short while ago to thunderous applause from members from the Government benches. 
He shook hands with the Speaker Pearnel Charles, Prime Minister Holness, Opposition Leader Dr Peter Phillips and Opposition MP Peter Bunting, among others.
The businessman and scholar repelled the challenge of the People's National Party's Keisha Hayle retaining the seat for the Jamaica Labour Party.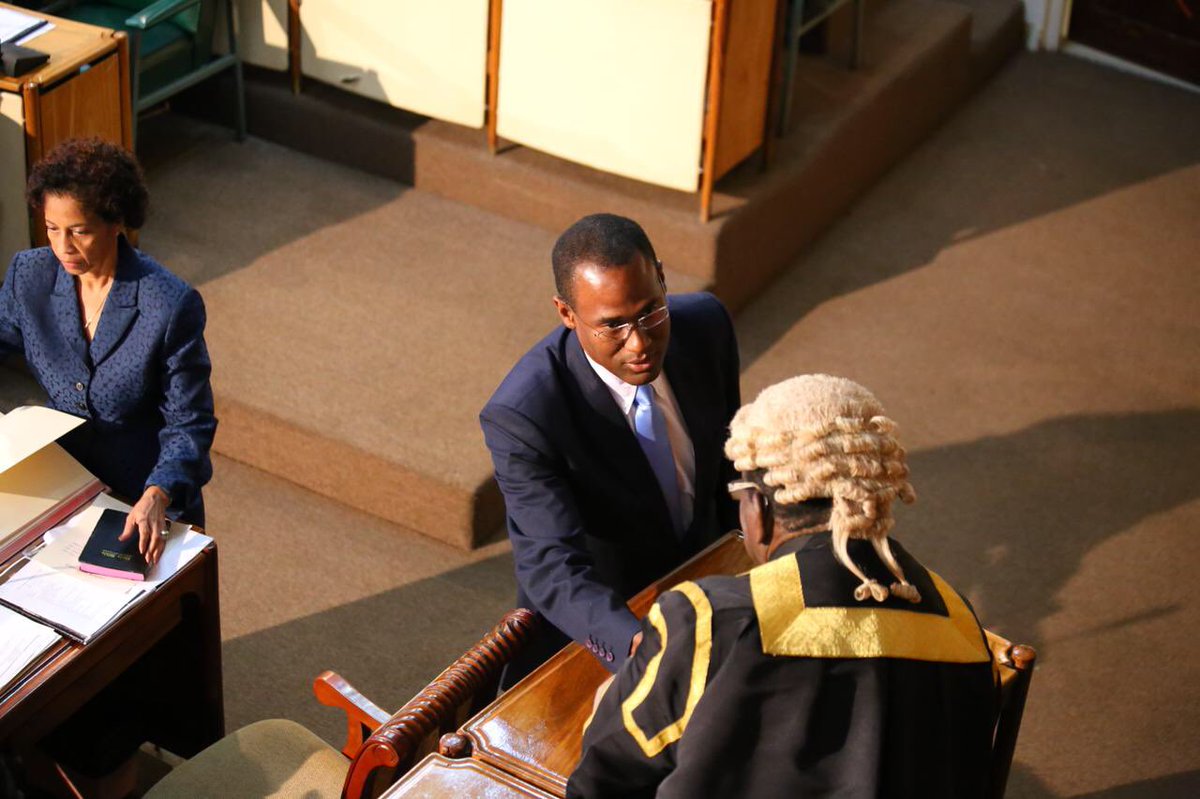 IN PHOTO: Clarke shakes the hand of House Speaker Pearnel Charles - photo via Twitter @DrNigelClarke
Clarke then took his seat as a backbencher but Government insiders say the Andrew Holness confidant will not remain on there for too long.
"Where is Bunting? Black royalty!" shouted MP Delroy Chuck after Clarke was sworn in.
Bunting has been facing criticisms after likening Clarke to colonial masters. 
​READ: Nigel Clarke leaves colonial taste in Bunting's mouth 
Bunting made the claim in the YouTube programme Probe.
WATCH: Bunting on Nigel Clarke
Five things about Dr Nigel Clarke:
1. Chairman and co-founder of non-profit organisations, the National Youth Orchestra of Jamaica and Tedx Jamaica.
2. Has been director of several large private and public sector companies.
3. Recipient of the '50 under 50 Business leader award' as well as the Kiwanis Community Service Award. 
4. Holds a Bachelor of Science in Mathematics from the University of the West Indies as well as M.Sc. and D. Phill. Degrees in Mathematics from Oxford University.
5. Jamaica Independence Scholar, a Commonwealth Scholar and a Rhodes Scholar.
We want to hear from you! Send us a message on WhatsApp at 1 (876) 449-0169, email us at editors@gleanerjm.com or onlinefeeback@gleanerjm.com.