PHOTOS: Woman injured as yam truck crashes with Coaster bus on Highway 2000
Published:

Thursday | March 22, 2018 | 10:55 AM
A woman was this morning seriously injured when the Toyota Coaster bus in which she was travelling was hit by a truck transporting yams.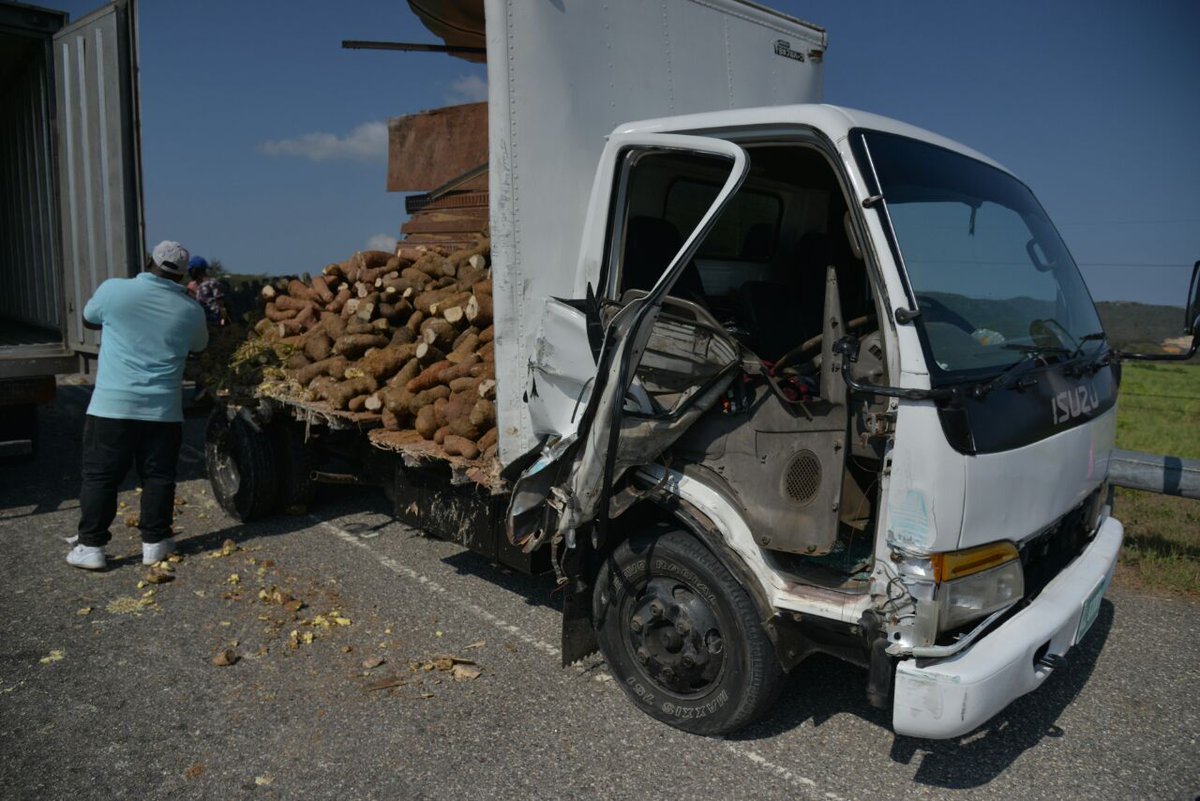 The crash happened near the Caymanas exit on Highway 2000 renamed the PJ Patterson Highway.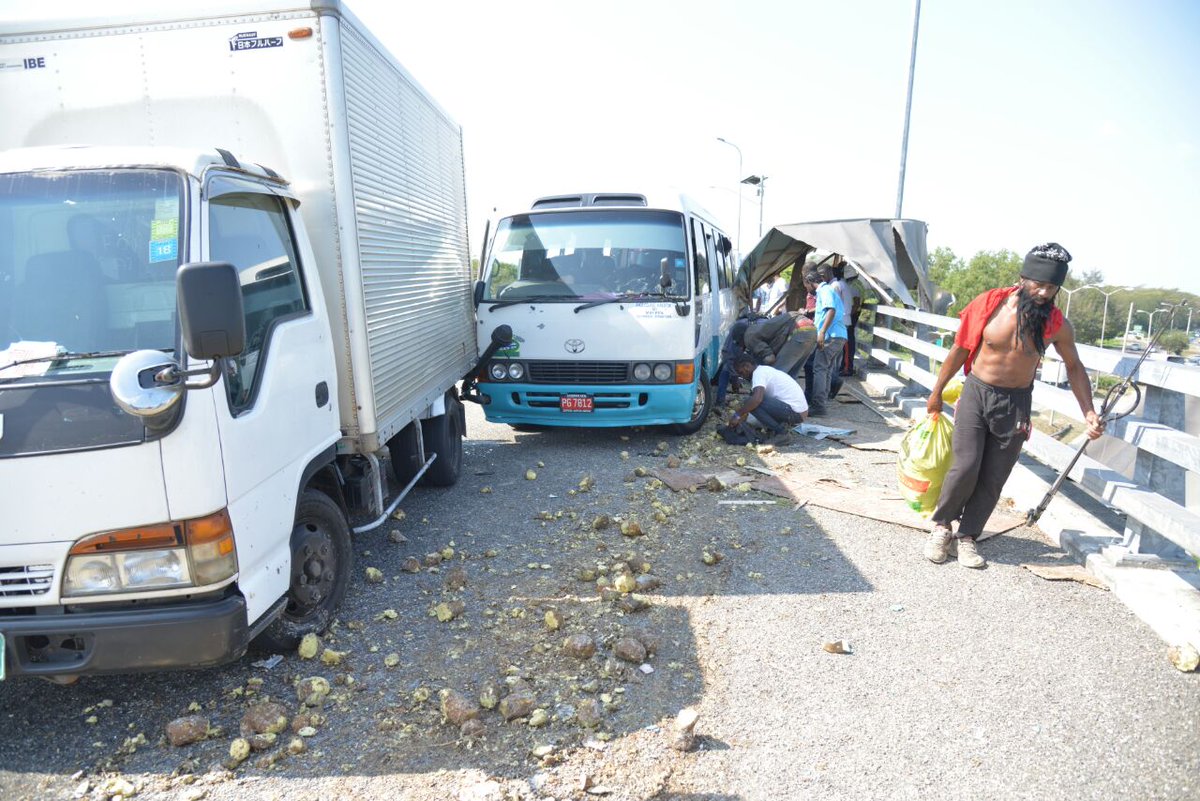 The woman has since been rushed to hospital with serious injuries to one of her legs.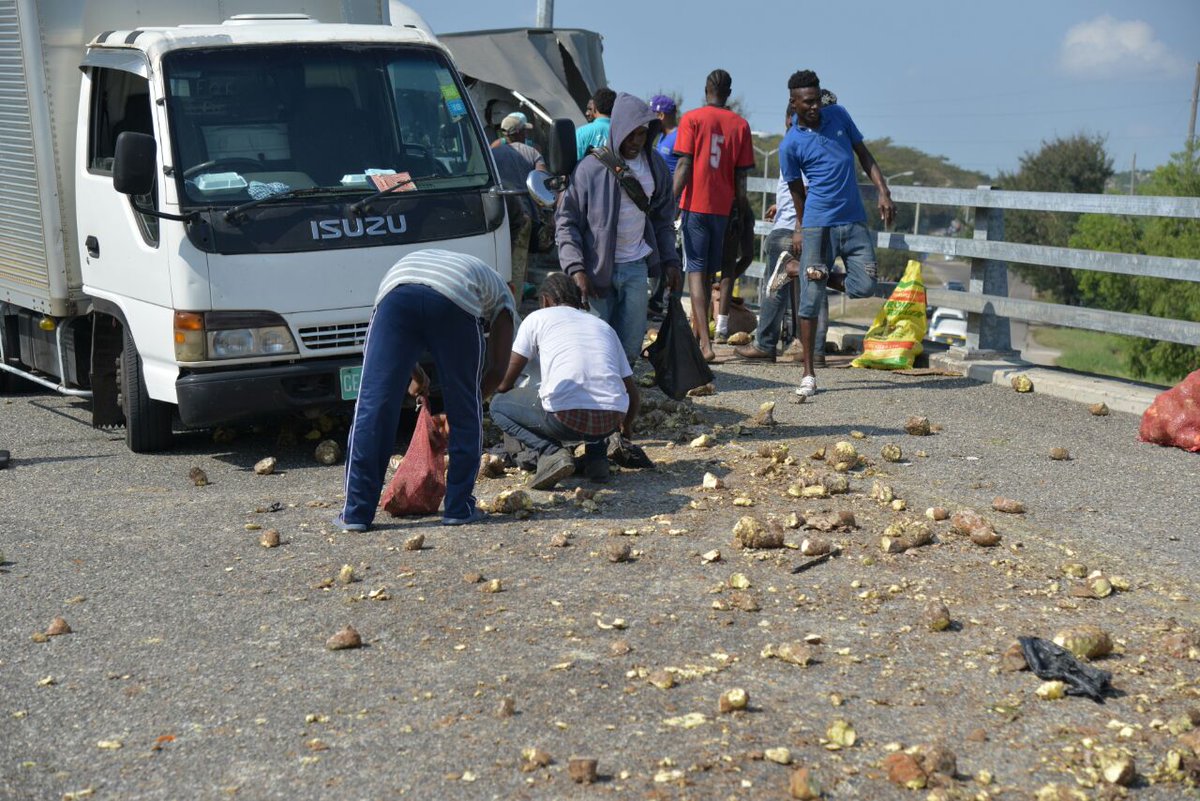 An eyewitness said the woman was just about to get off the bus when the accident happened.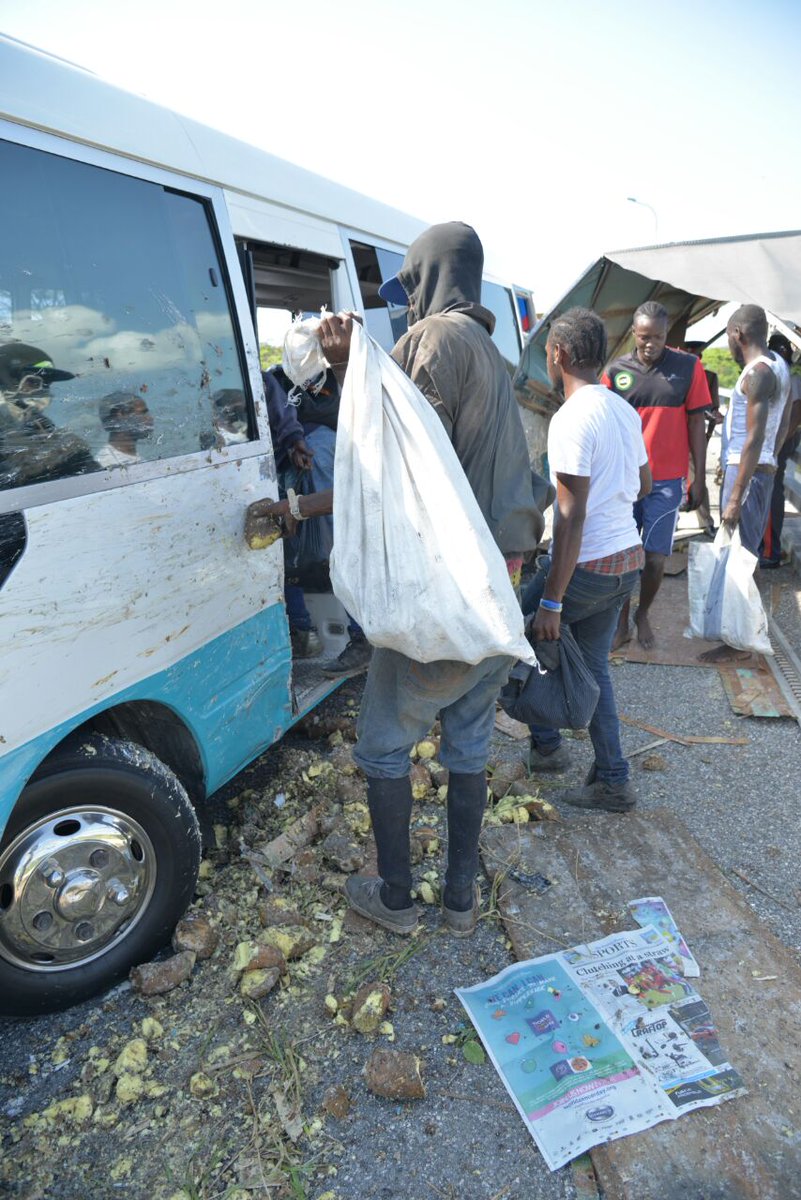 Meanwhile, some of the persons who converged on the scene sought to help themselves to the produce strewn on the highway.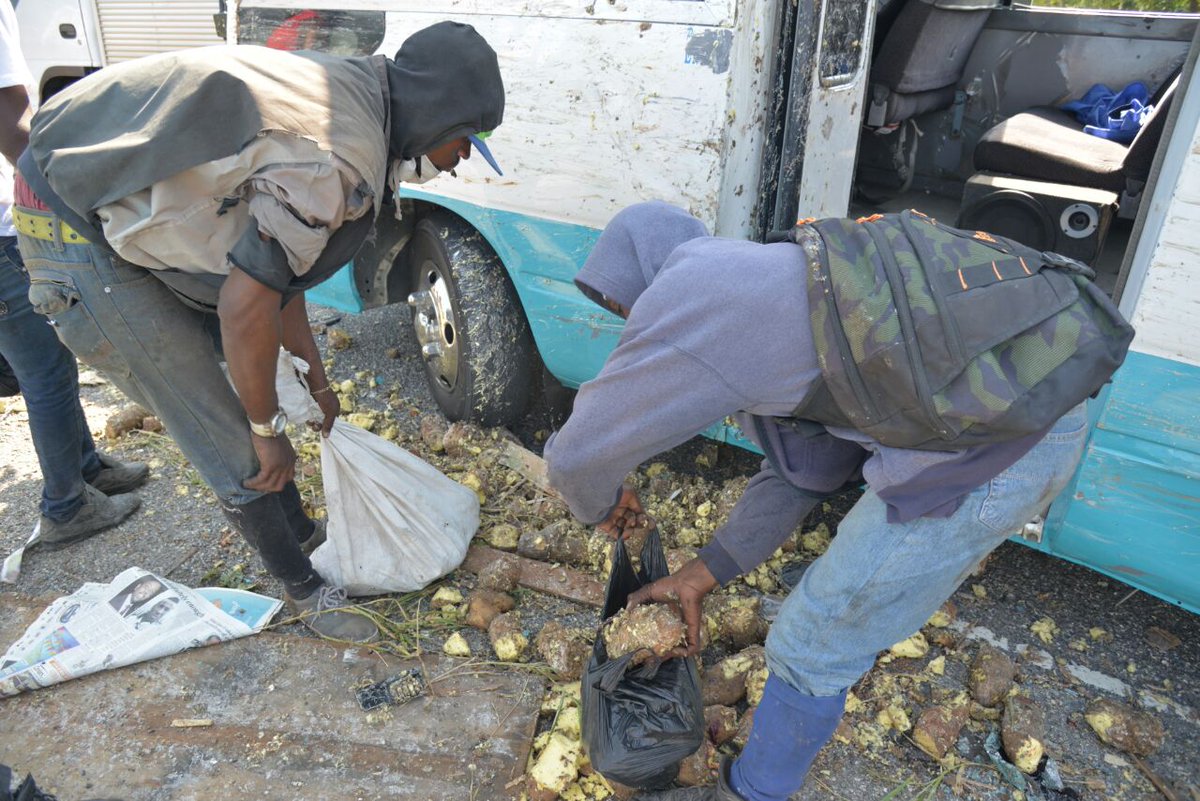 It is reported that the yam truck was heading to the Coronation Market in Kingston.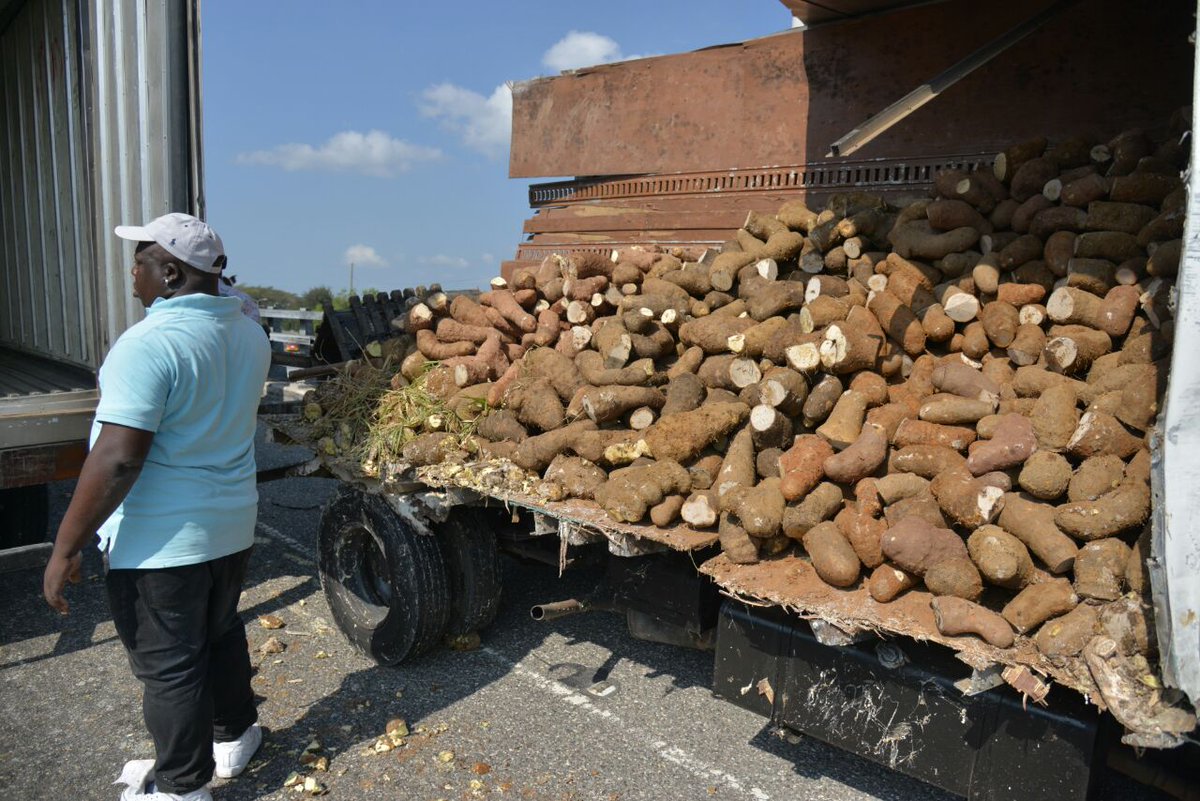 We want to hear from you! Send us a message on Whatsapp at 1 (876) 449-0169, email us at editors@gleanerjm.com or onlinefeeback@gleanerjm.com.