Major traffic changes for Three Miles starting this Sunday
Published:

Wednesday | August 29, 2018 | 6:30 PM
Major traffic changes are to be implemented by the National Works Agency (NWA) this Sunday as the agency presses ahead with the upgrading of Three Miles in St Andrew.
The changes are as follows:
* As at Sunday, September 2, 2018, traffic will not be allowed to enter the Three Miles intersection from Marcus Garvey Drive.
* Traffic heading towards Half Way Tree from Portmore will have to travel along Marcus Garvey Drive, onto East Avenue, then to Maxfield Avenue and onwards to Half-Way-Tree.
* East Avenue will operate as a one-way to the north and Maxfield Avenue will be converted into a one-way going north from Richmond Park Avenue.
* Individuals doing business in the Three Miles area will be allowed access at all times.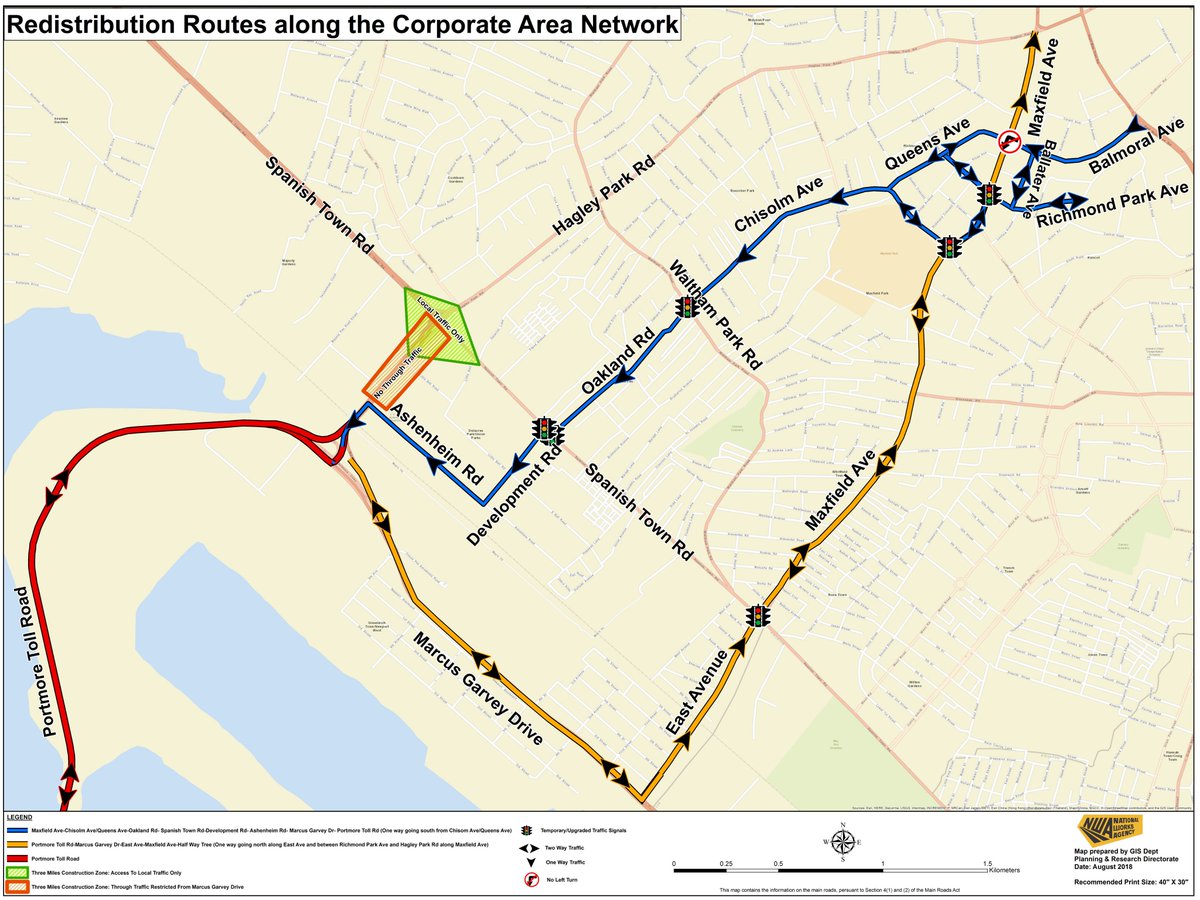 We want to hear from you! Send us a message on WhatsApp at 1-876-499-0169, email us at editors@gleanerjm.com or onlinefeedback@gleanerjm.com.