'This is horrific'... Major fire at Ashenheim Road warehouses
Published:

Tuesday | September 11, 2018 | 9:47 AM
Firefighters have been working since about 1 o'clock this morning to extinguish a major fire at Atlantic Hardware and Pings Fabrics warehouses on Ashenheim Road in Kingston.
The mighty blaze also spread to the adjacent offices of Pings Syrup,  Chem-Quip Water Treatment Ltd, and renowned caterer Jacqui Tyson, creating extensive damage.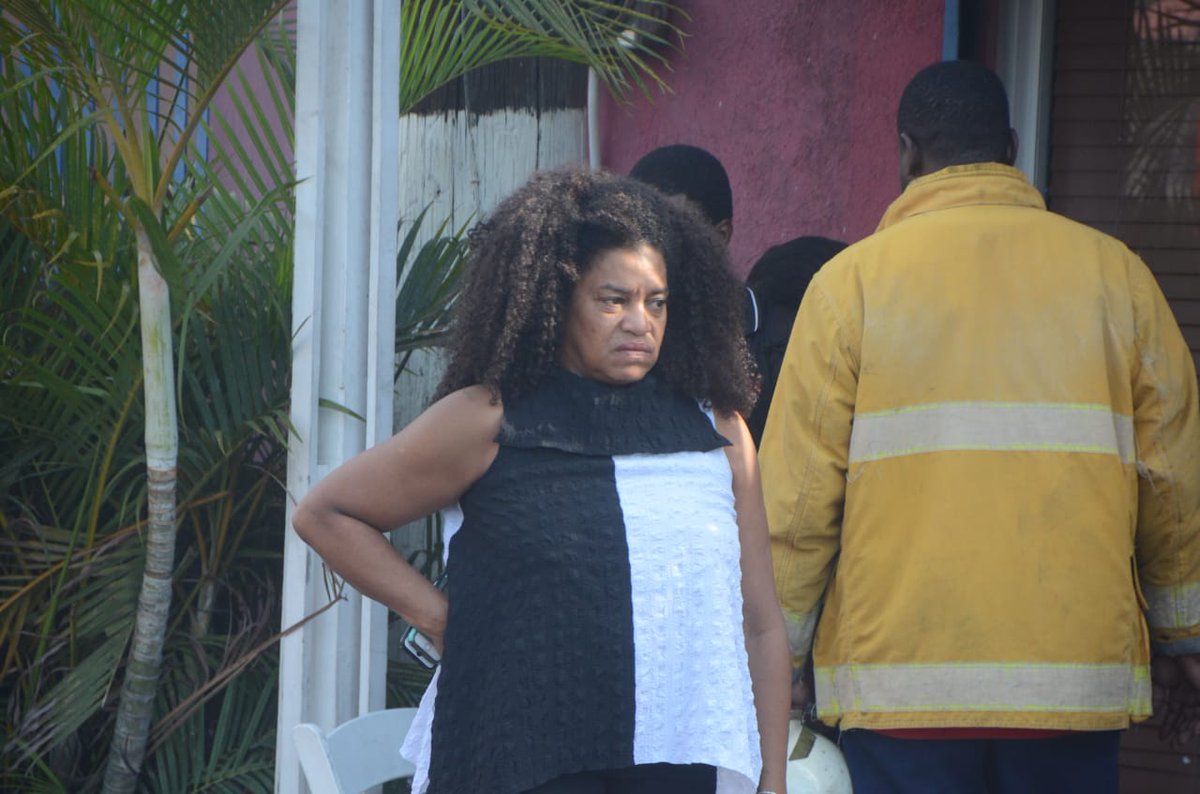 IN PHOTO: Jacqui Tyson speaks with a fireman
"This is horrific," Tyson told Gleaner photographer Kenyon Hemans.
She housed her offices for Jacqui Tyson Trading and J Tyson Catering and Events at the 2 Ashenheim Road location.
Firefighters, however, managed to limit the damage at Chem-Quip that stores corrosive substances like sulphuric acid, aluminium sulphide and bleach.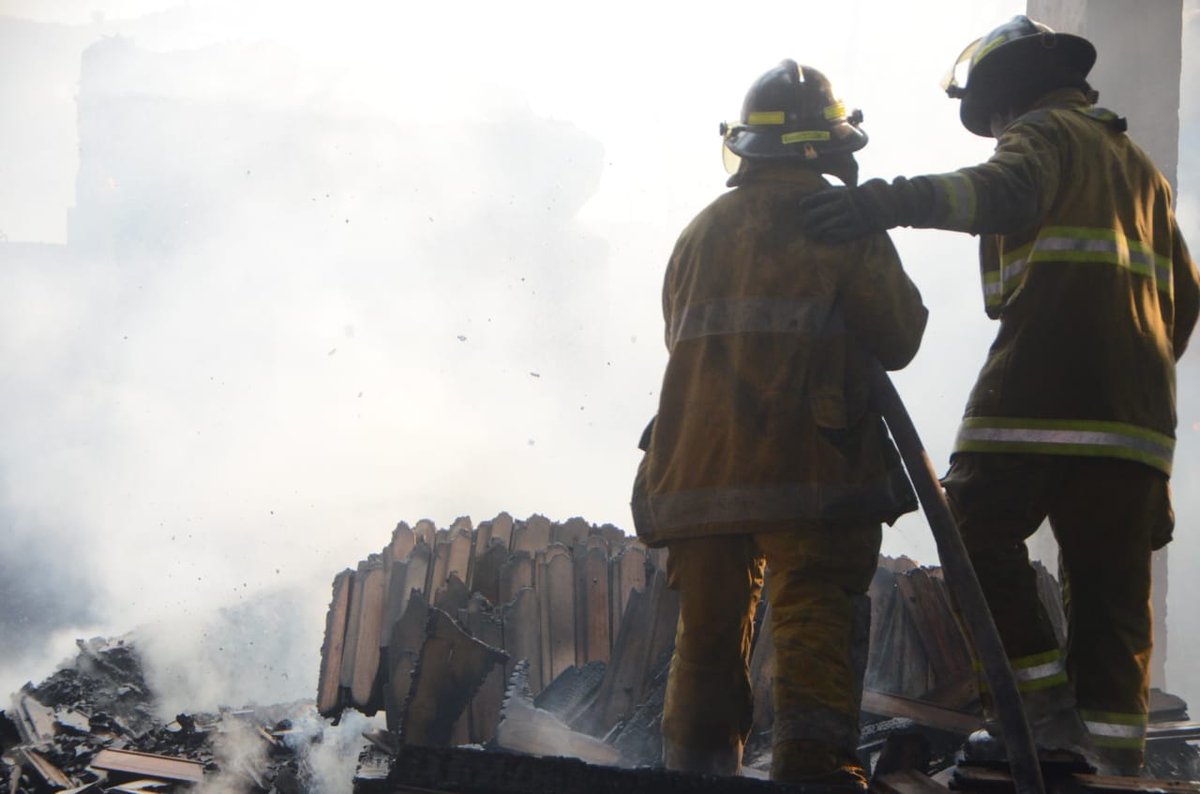 Tyson's sister, Janice, who said she rushed to the scene, said she witnessed firefighters toiling very hard to put out the blaze last night.
She said at one point one fireman fell through a roof as he worked, but he never appeared to be hurt,
"Anybody who knows Jacqui or us knows that we are survivors," she said.
Six fire units and 40 firefighters from Half-Way Tree, Spanish Town, Stony Hill, Trench Town and York Park battled the blaze for more than six hours before it was brought under control.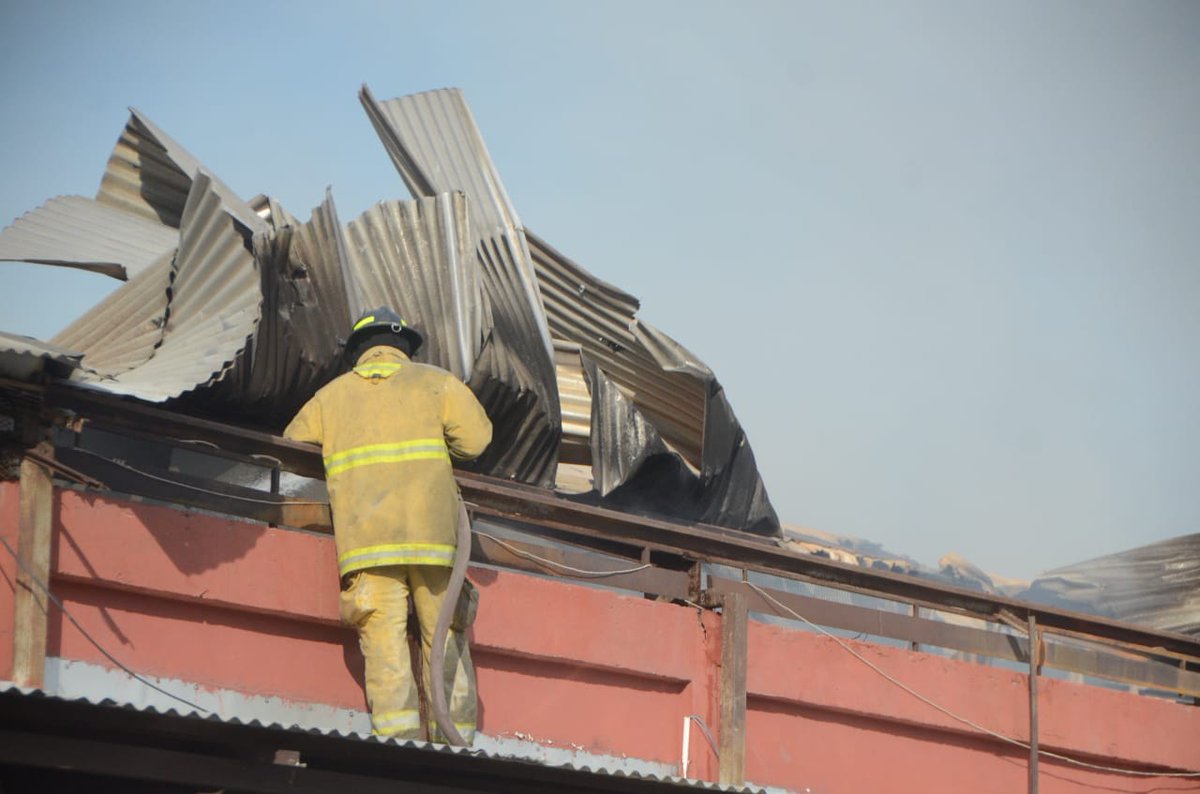 Superintendent Andrew Russell, head of the Kingston and St Andrew division of the Jamaica Fire Brigade, said responders had to cut through shutters and roofs to gain access to some buildings.
He said it was especially challenging to prevent the fire from causing extensive damage to Chem-Quip.
Preliminary damage is at $400 million to $500 million. 
We want to hear from you! Send us a message on WhatsApp at 1-876-499-0169, email us at editors@gleanerjm.com or onlinefeedback@gleanerjm.com.