#EastPortlandBattle | Police quelling tensions
Published:

Friday | March 15, 2019 | 2:10 PM
Gareth Davis Snr, Gleaner Writer
The police in Portland are desperately trying to maintain law and order in sections of Port Antonio as large crowds of Jamaica Labour Party (JLP) and People's National Party (PNP) supporters converge in the town for Nomination Day activities.
Damion Crawford of the PNP and Ann-Marie Vaz of the JLP have been nominated to contest the April 4 by-election.
The seat became vacant after the murder of Dr Lynvale Bloomfield, who was found dead at his Passley Gardens home on February 2.
In what could have escalated into an ugly incident, the police had to pull a woman, who was clad in orange from an altercation with a group of JLP supporters.
The @JamaicaConstab had to quell tensions this morning, restraining a woman after an altercation in Carder Park ahead of nomination activities, Portland Correspondent Gareth Davis Snr reports #EastPortlandBattle pic.twitter.com/GHt5Woe0Da

— Jamaica Gleaner (@JamaicaGleaner) March 15, 2019
The police are also contending with verbal exchanges between JLP and PNP supporters.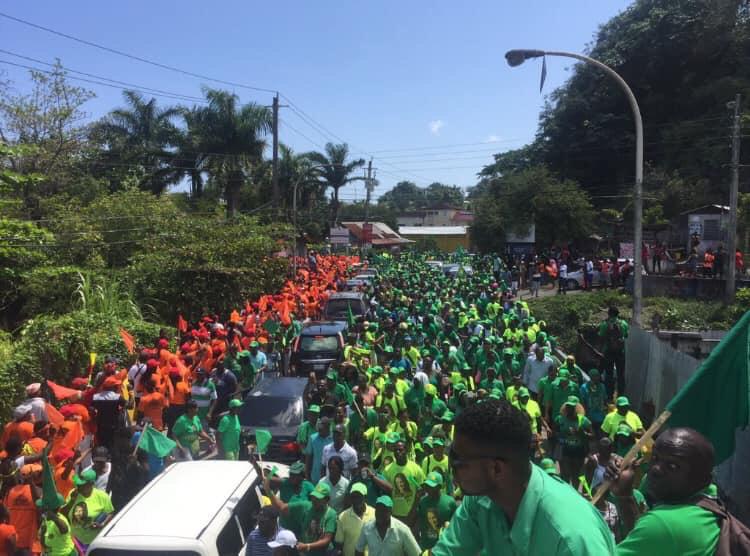 Meanwhile, vehicular traffic was slowed to a snail's pace from Drapers in the east to the town centre of from Port Antonio approximately four miles due to the massive turnout of party supporters from both sides.
We want to hear from you! Send us a message on WhatsApp at 1-876-499-0169, email us at editors@gleanerjm.com or onlinefeedback@gleanerjm.com.