PHOTOS: How Fraser-Pryce celebrated
Published:

Monday | August 24, 2015 | 9:35 AM
As Shelly-Ann Fraser-Pryce crossed the finish line in the women's 100m final she raised her hand and pointed her finger to the skies.
Fraser-Pryce says she knows her MVP coach Stephen Francis will have something to say about her action, but admits that it was part of the thrill of the moment.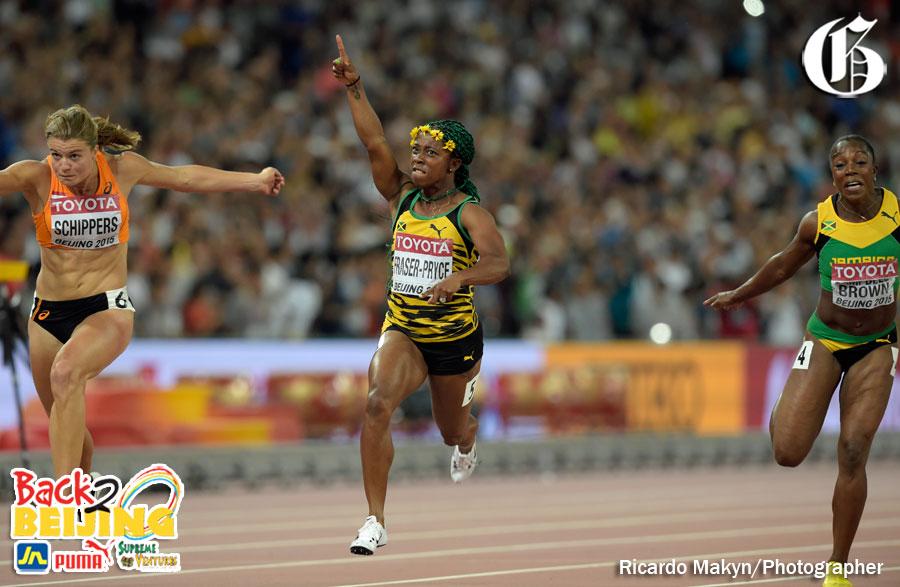 The Gleaner's Ricardo Makyn captured the moment Fraser-Pryce rocketed into World Championships history in 10.76 seconds and what happened after.