Christine Day registers season's best at Birmingham Diamond League
Published:

Sunday | June 5, 2016 | 10:27 AM
Joel Campbell, Gleaner Writer
BIRMINGHAM, London:
Christine Day produced her best performance of the season winning the 400m in a seasons best time of 50.86s at the Birmingham Diamond League.
Day, 29, said she had performed beyond her expectations at the meeting and said her form bode well for the national trials later this month.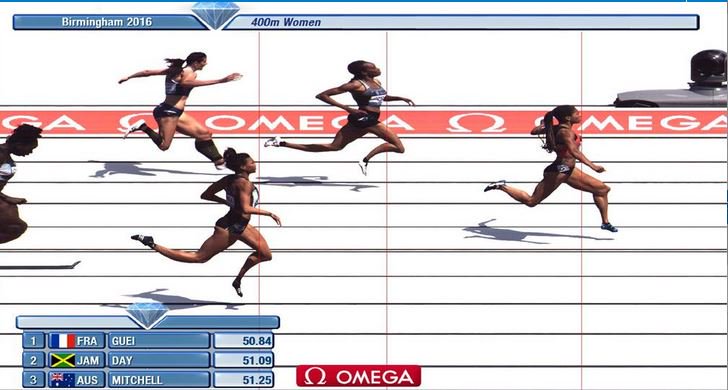 "First I have to give God thanks for completing the race injury free," Day told The Gleaner.
She added: "I was scared of the track because I usually don't perform well at open tracks, but I am really happy that I came out here today and executed.
"I'm really happy with the time. I came out here for a season's best and I got that so I am really grateful. Things are looking good for me, I am still in training and still need to sharpen up."