London Diamond League: Fitness isn't there yet, but I'm happy – Fraser-Pryce
Published:

Saturday | July 23, 2016 | 11:57 AM
Andre Lowe, Special Projects Editor – Sports
LONDON, England:
Two-time defending Olympic champion Shelly-Ann Fraser-Pryce is staying positive after finishing third in her 100m final at the Muller Anniversary Games inside the London Olympic Stadium.
Fraser-Pryce, who has been struggling with a toe injury for some time came out of the blocks well enough but faded towards the end to finish in 11.06 behind winner Marie-Josee Ta Lou, 10.96, from the Ivory Coast and Trinidad and Tobago's Michelle-Lee Ahye, 10.99.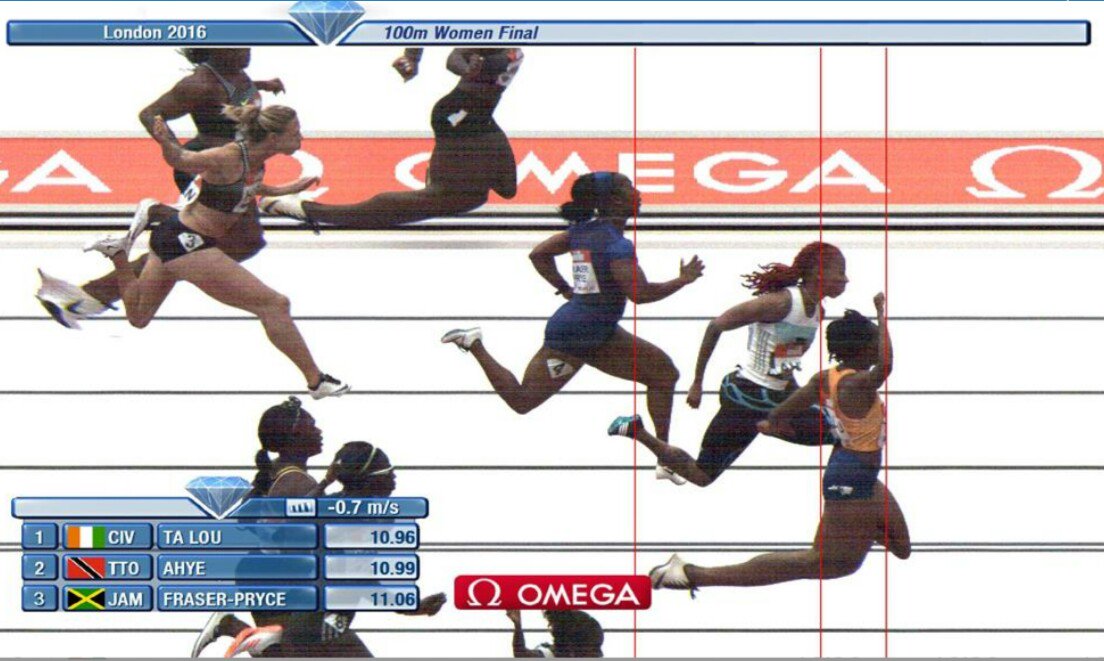 "I am a lot more positive and psychologically stronger now than I was before. I have been working hard despite the setback and I know the fitness isn't there yet but I'm happy with what I've done with what I have," said Fraser-Pryce.
"To be honest I'm really happy about today and I'm glad I came away with two 11.06 times and I'm not looking forward to the Olympics," she added.
She had earlier won her heat in 11.03.
Christania Williams was seventh in 11.19 with Simone Facey running ninth in 11.22.
IN PHOTO: Ivory Coast's Marie-Josee Ta Lou wins the Women's 100m, during day 2 of the Diamond League anniversary games at The Stadium, in the Queen Elizabeth Olympic Park in London, on Saturday.