I'll return stronger, says Parchment after injury forces Rio exit
Published:

Wednesday | August 3, 2016 | 7:47 PM
Andre Lowe, Special Projects Editor - Sports
RIO DE JANEIRO, Brazil:
Jamaican Hansle Parchment says he is very disappointed that he has had to pull out of the 2016 Rio Games because of injury.
But he is optimistic that he will recover well to be back on the track next season.
"I'll make a full recovery and train hard over the fall and winter to return stronger and quicker next year," Parchment said in release issued by his manager, Juliet Campbell.
Following a training regime to regain fitness after struggling with persistent hamstring and groin issues, the sprint hurdler has returned to Jamaica after accepting he would not recover fitness in time to meet the defined competition deadline.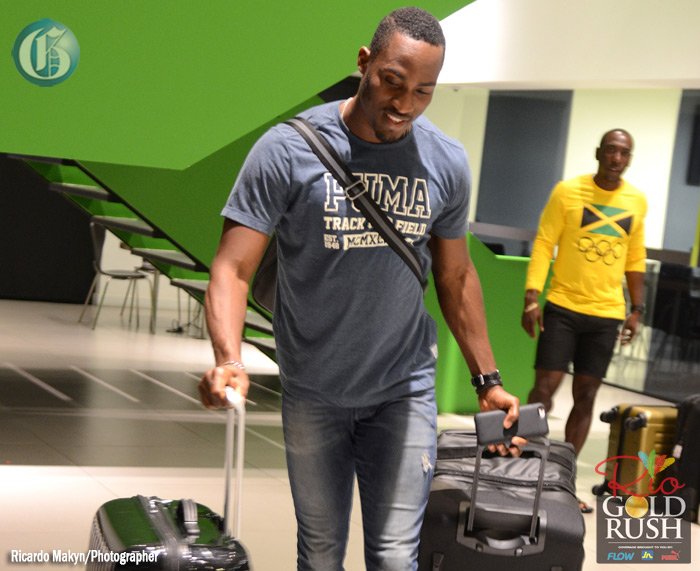 IN PHOTO: Hansle Parchment leaving the team camp at Rio, Brazil
"It's very disappointing as I've worked extremely hard to get here. But this is track and field, and it's one of the hazards that comes with the sport, so I have to accept this unfortunate situation," Parchment said.
Parchment, the 2012 Olympics bronze and 2015 World Championships silver medal winner also noted that he made the decision to pull out of the Olympics.
 
"I knew Andrew Riley was waiting to find out if he would compete or not, and I didn't know if I would be ready – so to allow the Jamaica management to give Andrew his chance was the right thing to do.  He will compete with full fitness and confidence in his form and ability, and I hope he does well," said Parchment. 
Riley was expected to arrive in the Athlete's Village yesterday and has now been confirmed to compete alongside countrymen Omar McLeod and Deuce Carter.