#RioGoldRush: Alia swims into breaststroke finals
Published:

Sunday | August 7, 2016 | 9:09 PM
Ryon Jones, Staff Reporter
Alia Atkinson has booked her spot in the final of the Women's 100m Breaststroke as she pursues Jamaica's second non-athletics medal at the Olympics.
Cyclist David Weller who made history in 1980 by winning Jamaica's only medal outside of athletics.
Swimming out of lane six in semi-final two inside the Olympics Aquatics Stadium, Atkinson came home in 1:06.52 to tie with USA's Katie Meili for third place and progress to Monday night's final set for 8:54 p.m.
She is has the joint fifth fastest qualifying time going into the final.
Winner of semi-final, Lilly King of the USA, is the fastest qualifier with her time of 1:05.70.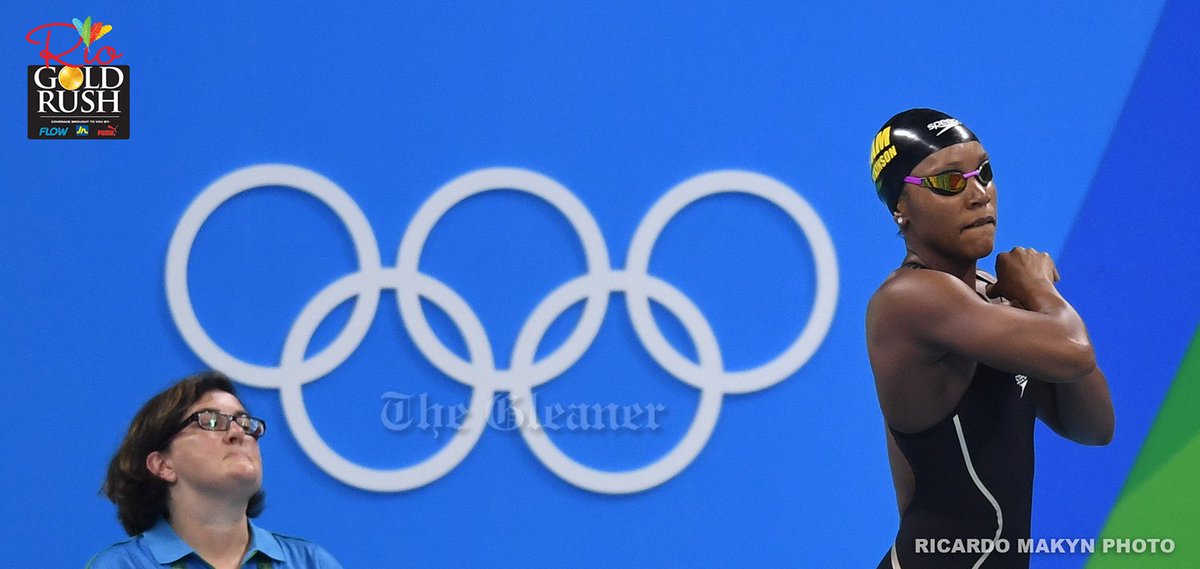 The 27-year-old Atkinson missed out on a medal by 47 milliseconds at the London 2012 Games where she placed fourth.
Atkinson is already the first ever black woman to win a world swimming title sharing the world record of 1:02.36 in the event with Ruta Meilutyte of Lithuania.
PROFILE: Alia Atkinson
Age: 27 years old
High School: Charles W. Flanagan High School
Tertiary Education: Texas A&M International University
Event(s): Women's 100m breast-stroke
Personal Best: 1:02.36s
Interesting Facts:
She began swimming at age four at the YMCA in St Andrew, Jamaica.
In 2012, Alia won silver medals at the FINA World Short Course Swimming Championships in Istanbul, Turkey, becoming the first Jamaican swimmer to medal at a global tournament.
Alia Atkinson's time tied Ruta Meilutyte's world record of 1:02.36 from the Moscow stop of the FINA World Cup.
Alia Atkinson is the first ever black woman to win a world swimming title.
Alia Atkinson works with the International Swimming Hall of Fame in Florida to promote swimming to youngsters from different communities.