#RioGoldRush: McDonald, Francis advance to 400m semis
Published:

Friday | August 12, 2016 | 8:36 PM
Former national champion Rusheen McDonald and Javon Francis are the two Jamaican qualifiers for the semi-finals of the men's 400m at the Rio Olympic Games.
McDonald clocked 45.22 seconds to finish second in heat six behind defending champion Kirani James of Grenada who won in 44.93 seconds.  
McDonald said he was pleased with his execution of his race.
"I have to give God thanks. It was a good run for me and I feel good because I am one step close to the final," said McDonald.  
Francis, the national champion, advanced after finishing third in heat three in 45.88 seconds.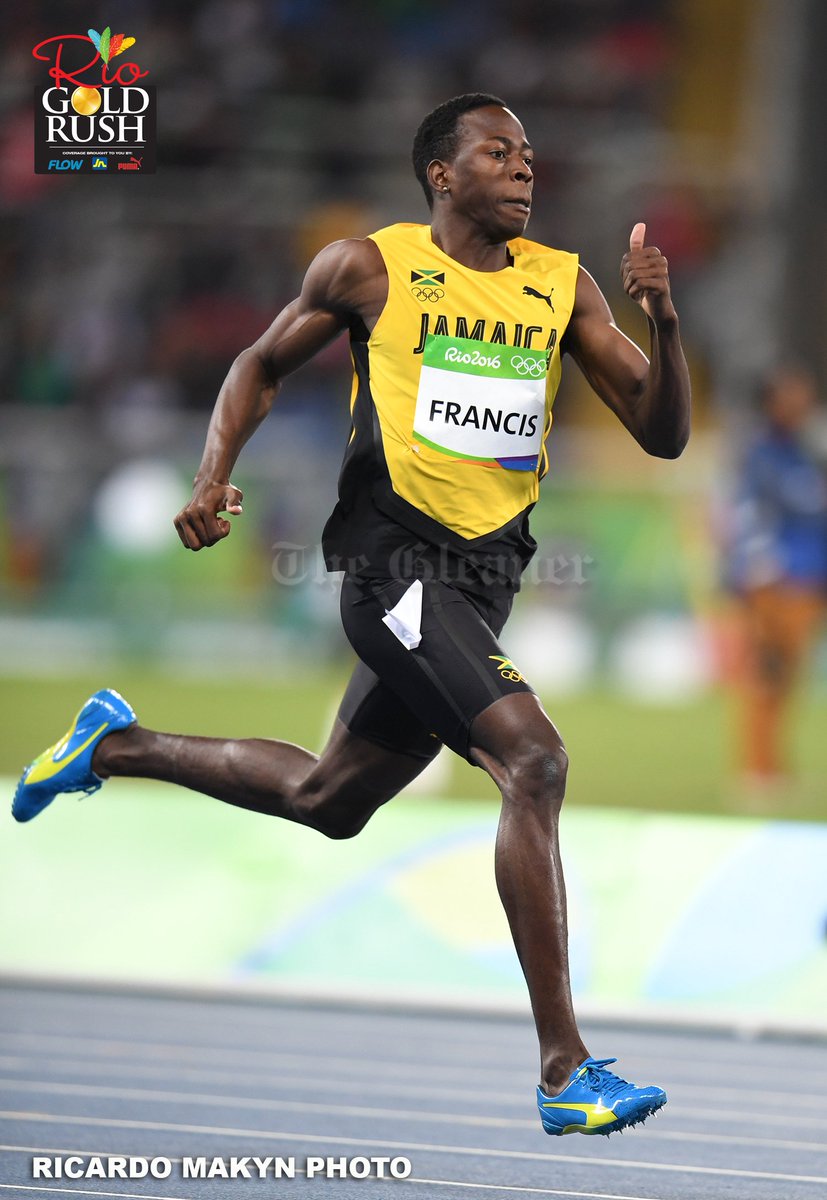 The race was won by South Africa's world champion, Wayde van Niekerk, in 45.26 seconds while second place went to the Dominican Republic's  Luguelin Santos in 45.61 seconds.  
Francis said he was happy with his performance.
"I just wanted to come out here and qualify. I know that tomorrow I will have to do a bit more to get to the final," said Francis.
"I think I ran my first 200m too slow, but I came back strongly in the end so that is a good thing."  
Jamaica's other competitor in the event, Fitzroy Dunkley, failed to advance after he finished fourth in his heat in 45.66 seconds.
The winner was Machel Cedenio of Trinidad and Tobago in 44.98 seconds.
Dunkley said he was very disappointed with his effort.
"It was a good 300m. I think I was in a good position to make my move, but my legs didn't go as you wanted them to go," said Dunkley.
- Robert Bailey
PROFILE - Rusheen McDonald
Age: 23 years old
High School: Garvey Maceo High
Events: Men's 400m, 4x400m
Personal Best: 43.93s
PROFILE - Javon Francis
Age: 21 years old
High School: Calabar High School
Events: men's 400m, 4x400m
Personal Best: 44.50s
Interesting Fact: His nickname in high school was 'Donkey Man'