#RioGoldRush: History chasing Fraser-Pryce leads medal hunt into evening session
Published:

Saturday | August 13, 2016 | 5:04 PM
Ryon Jones, Staff Reporter
Two-time Olympic 100m champion, Shelly-Ann Fraser-Pryce, is among six Jamaicans who will be in action during this afternoon's session of the 2016 Rio Olympics.
Jamaica's duo of Javon Francis and Rusheen McDonald will be first up in the semi-finals of the men's 400m set to get underway at 6:30 p.m.
National champion, Francis, will run out of lane one in the first semi-final which will also feature defending champion Kirani James of Grenada, 2008 Olympic winner Lashawn Merritt of the USA and last year's silver medallist Luguelin Santos of the Dominican Republic.
McDonald, who holds the national record in the event of 43.93, but has a season best of 45.22 will occupy lane four in semi-final two with reigning world champion Wayde Van Niekerk of South Africa in lane three.
The first Jamaican to contest a final at these Games will be Damar Forbes when he competes in the men's long jump at 6:50 p.m.
Forbes, who is only the second Jamaican male to make the Olympic long jump final with James Beckford having first done so in 1996, will be the ninth of 12 jumpers of the night.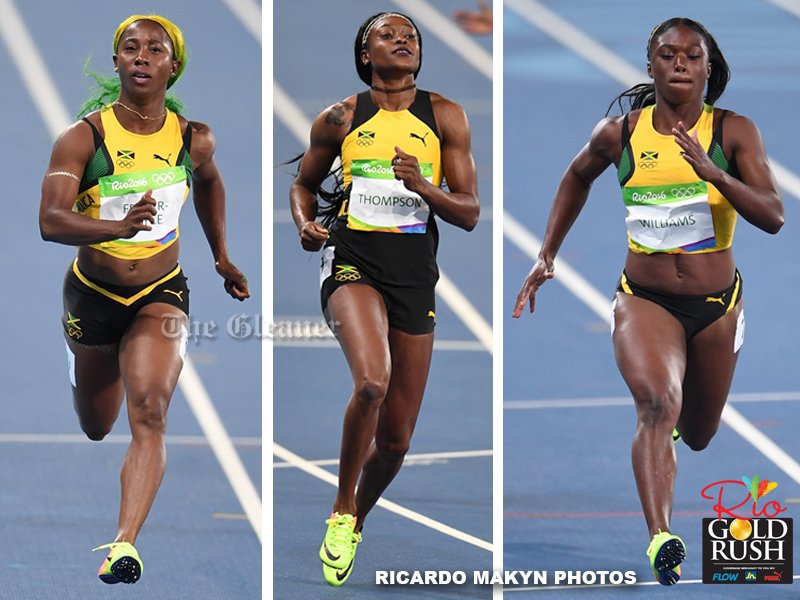 Fraser-Pryce, who is seeking to become the first track and field athlete to strike gold in the same event at three consecutive Olympics Games, will come face-to-face with arch nemesis Dafne Schippers of the Netherlands in the women's 100m semi-finals at 7 p.m.
Fraser-Pryce, who looked easy in winning her opening round race in 10.96 seconds, was the only competitor to dip below 11 seconds.
She will run out of lane five in semi-final two with Schippers next to her in lane four.
The first semi-final will feature Christania Williams who will run out of lane nine having placed second in her heat with a time of 11.47 seconds.
Williams, who is having a breakthrough season, will run alongside America's Tori Bowie and Murielle Ahoure of the Ivory Coast.
Jamaica's other genuine gold medal prospect in the event, Elaine Thompson, will occupy lane four in the third and final heat.
Thompson cruised home in 11.21 seconds in the opening round, but might have to show a bit more urgency as she will be up against English Gardner of the US and Nigeria's Blessing Okagbare.
Fraser-Pryce is looking to becoming the first athlete to win three consecutive 100m Olympics gold medals.
The final set for 8:35 p.m.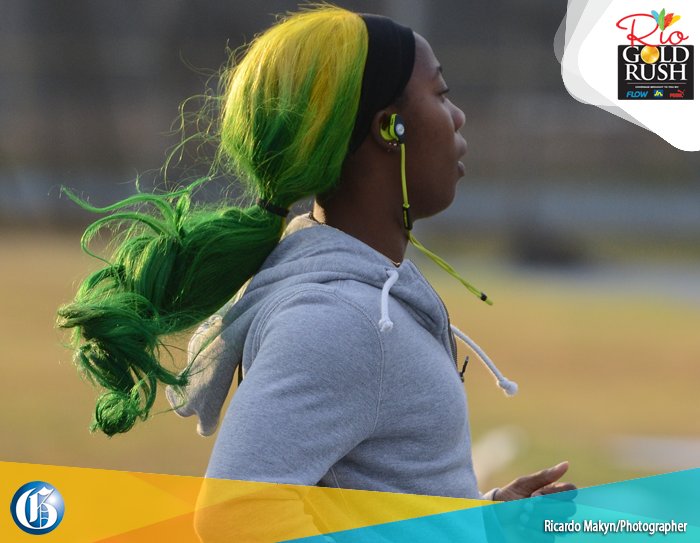 PROFILE - Shelly-Ann Fraser-Pryce
Age: 29 years old
High School: Wolmer's High School              
Tertiary Education: University of Technology, Jamaica
Events: Women's 100m, 4x100m relay
Personal Best: 100m - 10.70s
Interesting Facts: 
First Jamaican woman to win the 100m at the Olympics.
Fraser-Pryce is looking to go one better than the American pair of Wyomia Tyus and Gail Devers who, like her, successfully defended the women's 100m title.
Holds the Jamaican national record of 10.70 for the women's 100 jointly with club mate Elaine Thompson.
She is called the 'Pocket Rocket'.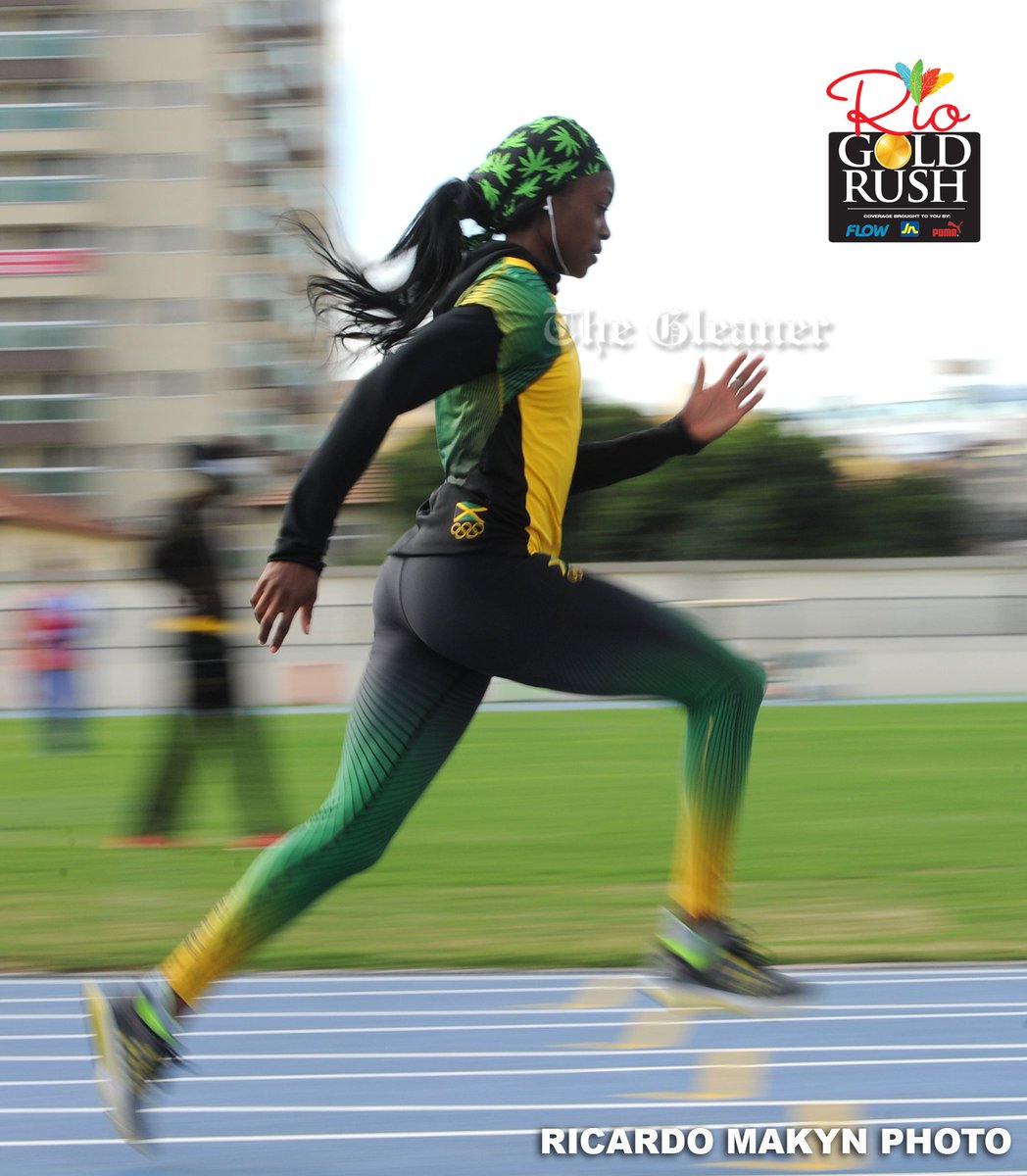 PROFILE - Elaine Thompson
Age: 24 years old
High School: Manchester High School
Tertiary Education: University of Technology, Jamaica
Events: Women's 100m, 200m, 4X100m relay
Personal Best: 100m -10.70, 200m - 21.66
Interesting Facts:
Won silver in the women's 200m at the 2015 World Championships in 21.66 seconds, the fifth-fastest time ever over the distance.
Jointly holds Jamaica's national record in the women's 100 of 10.70 with MVP club mate Shelly-Ann Fraser-Pryce
Is the reigning national 100m champion

PROFILE - Christania Williams
Age: 21 years old
High School: Edwin Allen High School
Tertiary Education: University of Technology, Jamaica
Events: Women's 100m, 4x100m relay
Personal Best: 10.97
Interesting Facts:
Burst onto the senior stage this season with a third place finish at the national trials
2011 World Youth Championships bronze medallist in the 100m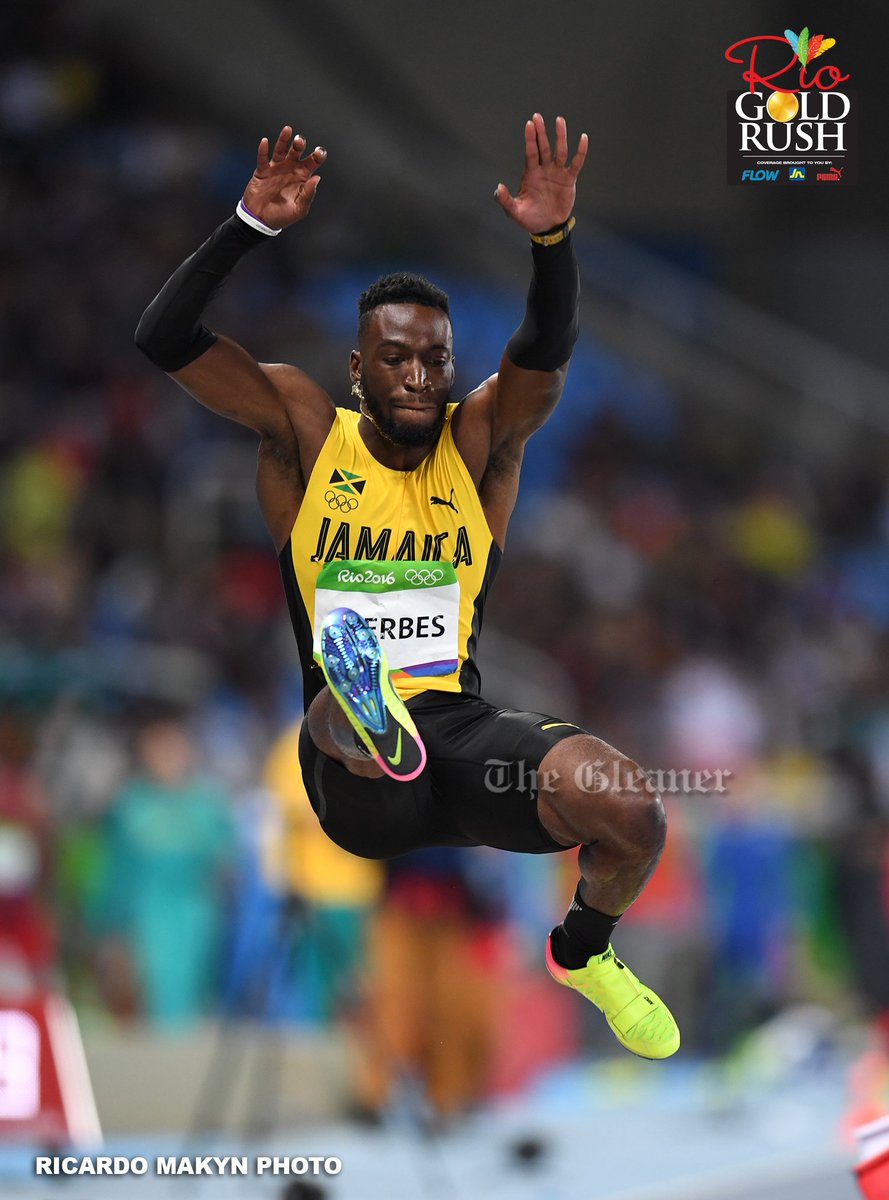 PROFILE - Damar Forbes
Age: 25 years old
High School: Martin Luther King Jr. High School
Tertiary Education: Louisiana State University
Event: Men's long jump
Personal Best: 8.25m
Interesting Facts:
Only the second Jamaican male to make the Olympics long jump final following James Beckford in 1996
Made it to the 2013 World Championships final placing eighth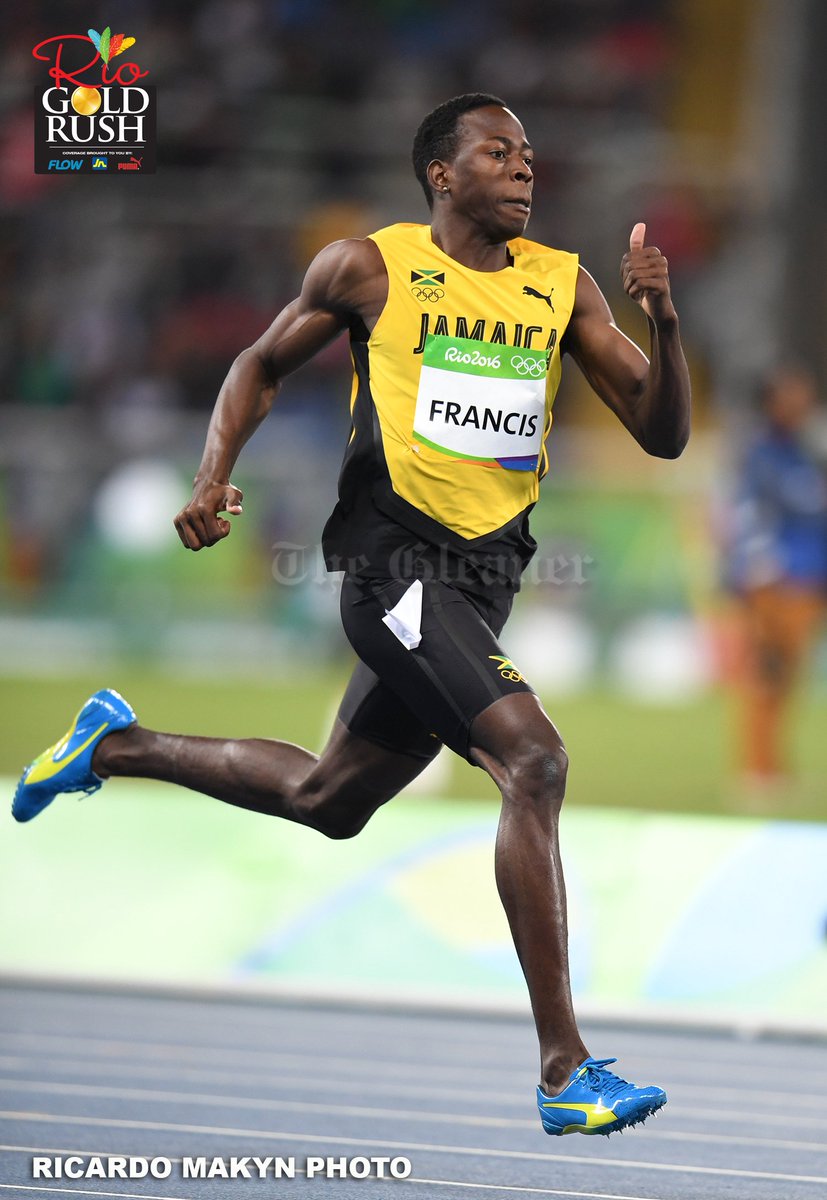 PROFILE - Javon Francis
Age: 21 years old
High School: Calabar High School
Events: men's 400m, 4x400m
Personal Best: 44.50
Interesting Fact:
At the 14th IAAF World Championships Francis ran a 44.00-second split, on a stupendous anchor leg, to move the country from a non-podium position to a silver medal in the men's 4x400m relay.
Francis is two-time national 400m champion
His nickname in high school was 'Donkey Man'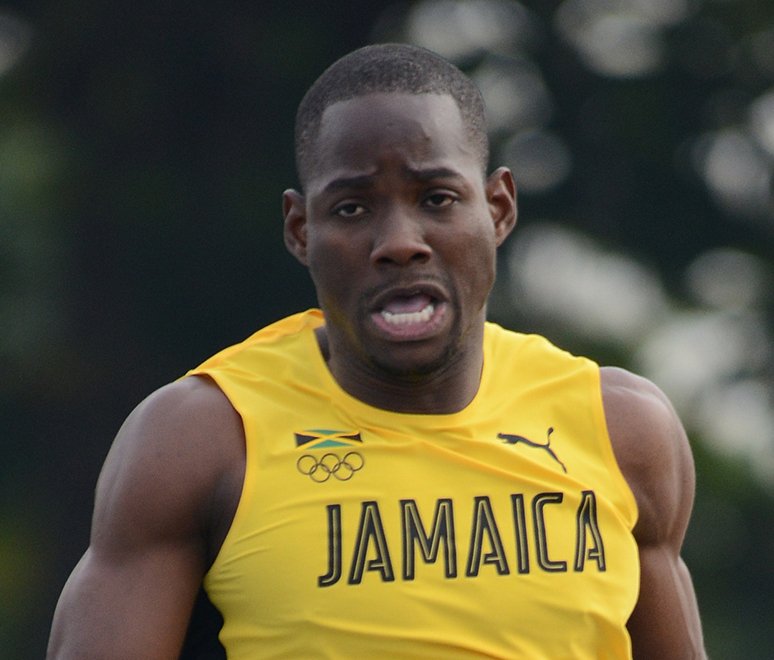 PROFILE - Rusheen McDonald
Age: 23 years old
High School: Garvey Maceo High
Events: Men's 400m, 4x400m
Personal Best: 43.93
Interesting Fact:
Holds Jamaica's national 400m record of 43.93 which he did in the semi-finals of the 2015 World Championships