#RioGoldRush: Jamaica's 100m men cruise into semis
Published:

Saturday | August 13, 2016 | 12:06 PM
Robert Bailey, Gleaner Writer
Triple Olympic gold medallist Usain Bolt barely broke a sweat as he cruised to victory in his heat of the men's 100m at the Rio Olympic Games today.
Bolt who is aiming to increase his Olympic gold medal tally to nine, and enhance his status as the most outstanding sprinter of all time, won his heat in 10.07 seconds.
His time is the fourth fastest heading into tomorrow's semi-finals.
The lanky sprinter said he was pleased with his first round effort.    
"I'm happy to get the first one out of the way,'' said Bolt. "It wasn't the best start, it felt sluggish. I think it's because it is still so early, so hopefully, I will come out and feel much smoother tomorrow. "It's always to win, that's my focus that's what I'm here for, to do my best and execute well, Bolt added.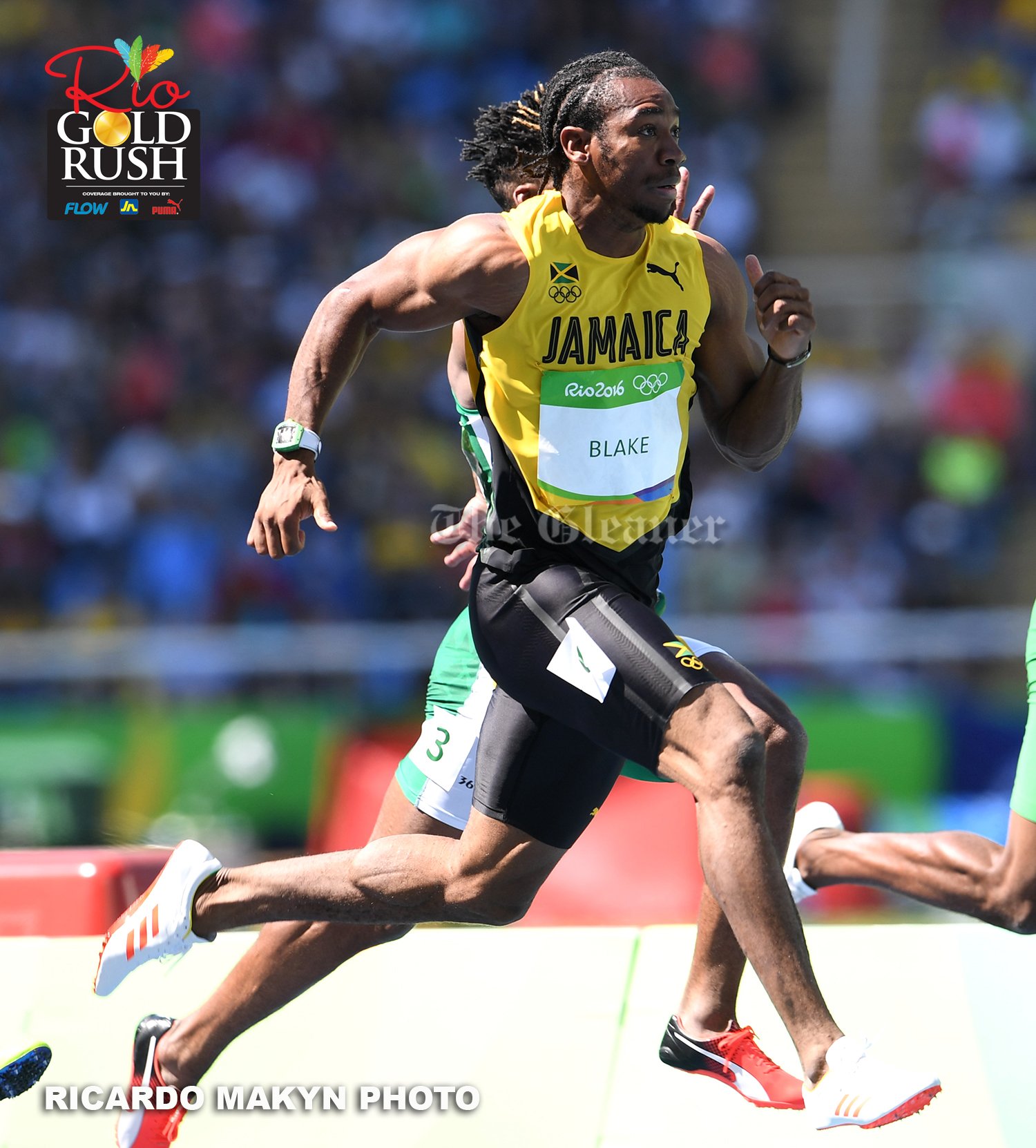 Bolt's compatriot and training partner, Yohan Blake also booked his place in the semi-finals, after he won his heat in 10.11 seconds. 
Jamaica's other competitor in the event, Nickel Ashmeade is also through to tomorrow's semi-finals after he finished second in his heat in 10.13 seconds. The race was won by China's Xie Zhenye in 10.08 seconds.
Ashmeade, a former St Jago High School star-athlete, said he was surprised by his time in the first round.   
"It caught me a little off guard because I wasn't planning on running so fast in the heats," said Ashmeade. He said he is now focused on getting to the final and winning a medal. "It's going to be tough, but I have to try my best," Ashmeade said.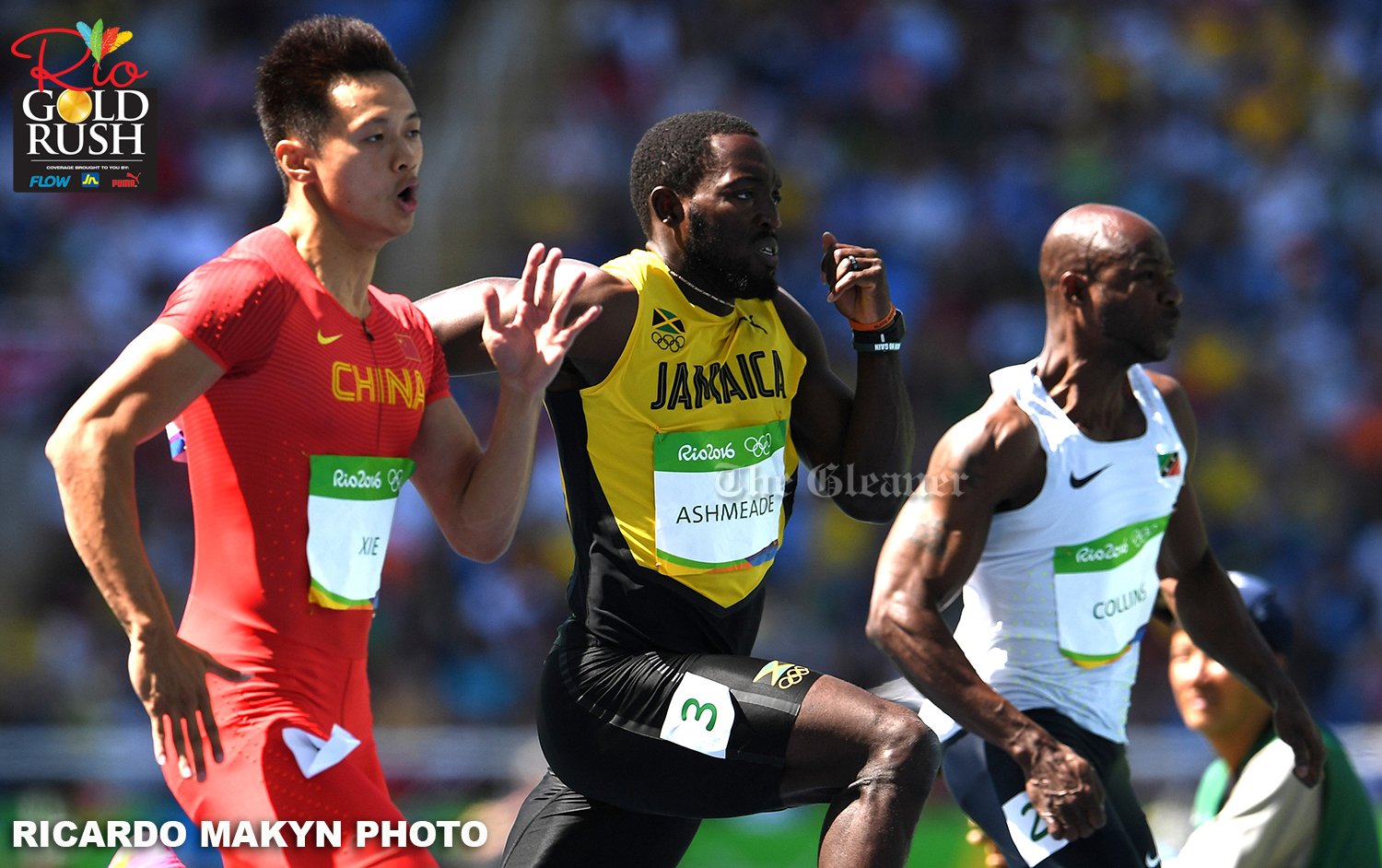 PROFILE:
Usain Bolt:
Age: 29 years old
High School: William Knibb Memorial High School
Events: men's 100m, 200m, 4x100m
Personal Best: 100m – 9.58s, 200m – 19.19s
Interesting Facts:
His nickname is "Lightning Bolt"
In the 2012 Olympic Games Bolt became the first athlete in history to win the 100m and 200m sprints at successive Olympic Games
Yohan Blake:
Age: 26 years old
High School: Saint Jago
Tertiary Education: N/A
Events: Men's 100m, 200m, 4x100m
Personal Best: 100m - 9.69s, 200m - 19.26s
Nickel Ashmeade:
Age: 26 years old
High School: St. Jago High School
Tertiary Education: N/A
Events: men's 100m, 200m, 4x100m
Personal Best: 100m - 9.90s, 200m - 19.85s