#RioGoldRush: Deuce Carter gets second chance after 110m hurdles loss, other J'cans qualify for semis
Published:

Monday | August 15, 2016 | 8:08 PM
 Livern Barrett, Senior Gleaner Writer
Two of the three Jamaicans who competed in the opening round of the men's 110m hurdles at the Olympic Games are through to the semi-finals.
National champion Omar McLeod was the first to qualify, easily winning his heat in a time of 13.27.
The other Jamaican who will compete in the semi-final, scheduled for tomorrow, is Andrew Riley who finished third in his heat in a time of 13.52. The race was won by Dimitri Bascou of France in a time of 13.31 with Andrew Pozzi of the United Kingdom taking second in a time of 13.50.
Another Jamaican, Deuce Carter finished seventh in his first round heat after hitting several hurdles on the rain-soaked track and stumbling to the finish in a time of 14.02 seconds.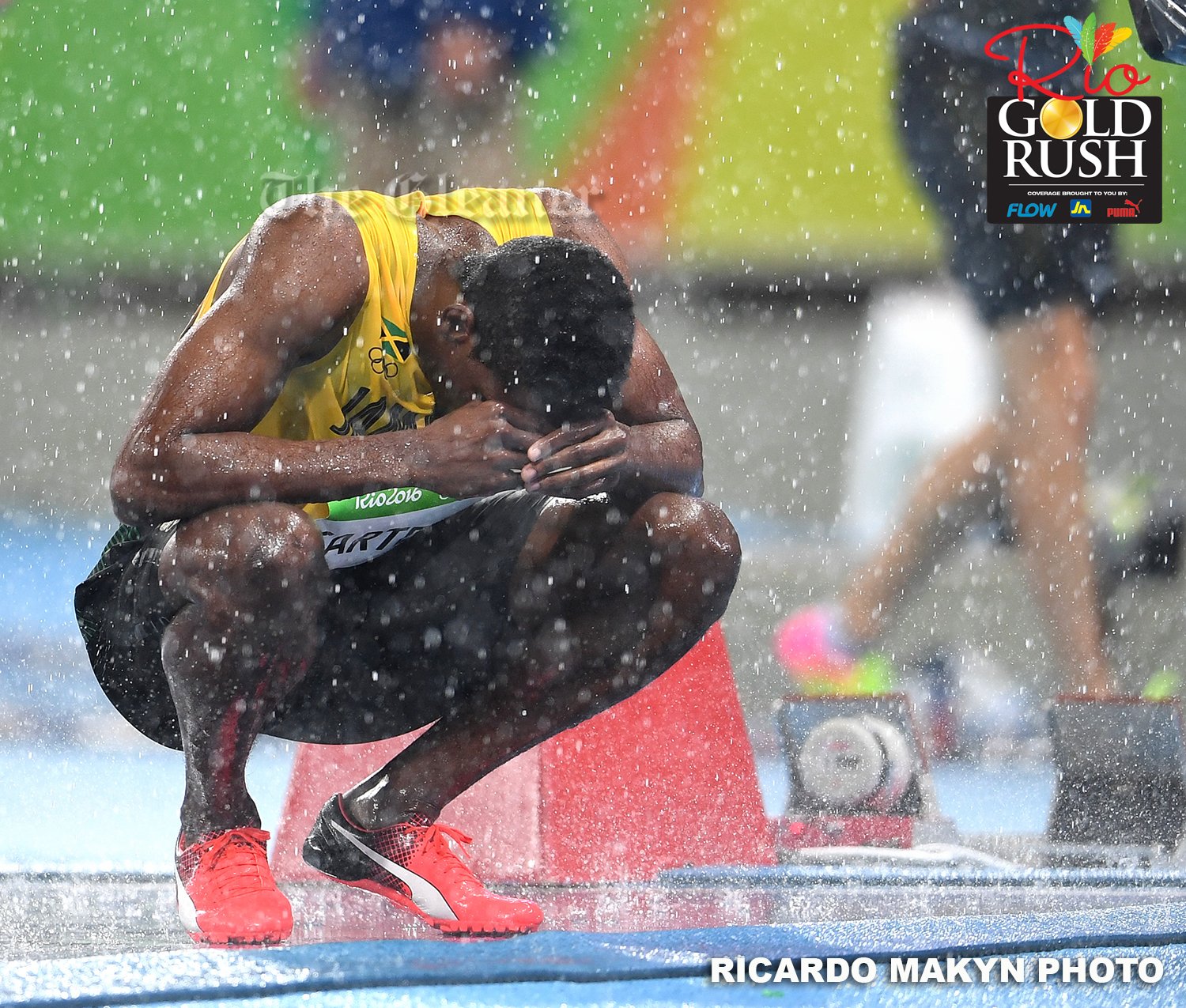 The first-time Olympian was visibly disappointed, falling to the track with his head in his hand before McLeod tried to console him.
However, he will have another opportunity later this evening to advance to the semi-final after Olympic organisers announced a special race for four athletes from two of the first round heats who were affected by the poor underfoot conditions.
McLeod, the former Kingston College star who is also a first-time Olympian, said he was eager to get his first race out the way.
"I wanted to play it safe and get through to the next round. I did that and I am happy," he said in a post-race interview.
"The (Olympic) experience has been awesome. I have trained four years for this and I am here to seize the moment," he continued.