#glnrChamps: Calabar hits them for six, Edwin Allen continues to reign!
Published:

Saturday | April 1, 2017 | 12:00 AM
Andre Lowe, Sports Editor
Heart-break for one, total mastery for another.
Two different stories, one glorious end.
The 2017 ISSA/GraceKennedy Boys and Girls' Athletics Championships delivered the grandstand, nail-biting, edge-of-seat finish that it promised at the start of the day, with excellent performances all around on a day when dynasties continued.
Calabar won their 27th title and certainly one of their most rewarding in recent times after entering the championships with little respect for the pre-Champs predictions which heavily favoured Kingston College.
It was their sixth straight hold on the title, extending what was already their longest streak in control of the Mortimer Geddes crown.
The Lion ended with 317 points and KC 314.
Edwin Allen, as expected, won a fourth straight girls' title, outclassing a vibrant and ambitious group to confirm their spot as the nation's top female programme.
Edwin Allen scored 304.5, Hydel 255, St Jago 246.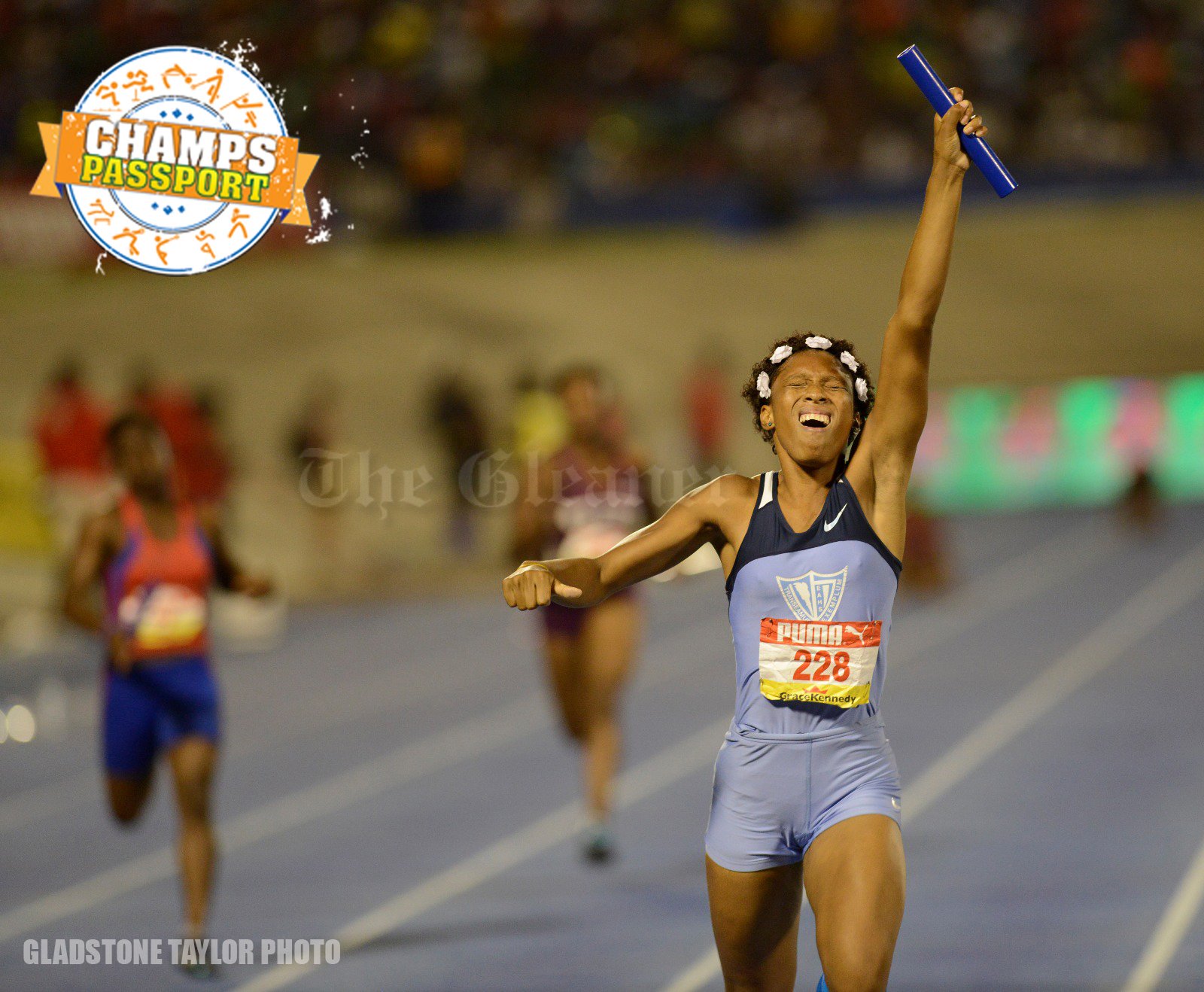 Here are some highlights of the day's action.
- As expected, Class One dynamo Christopher Taylor was front and centre, ending the day with wins in the 400m (46.45) and 200m (20.70), while helping his team to gold in the 4x100m.
- Edwin Allen standout Kevona Davis erased Anneisha McLaughlin's 16-year Class Two Girls 200m record, stopping the clock at 23.07 seconds.
- Dejour Russell, celebrated his birthday with a new Class One 110m hurdles record (13.21), which is an improvement on the 13.24 set by World Champion Omar McLeod during his KC days.
- St Jago's Jahvel Granville won the boys Class Three 100m hurdles in record time 12.90.
- Petersfield star Kevin Nedrick won the boys Class  One shot put in new meet record of 20.65m.
- Edwin Allen's Gabrielle McDonald shattered her Class One 100m hurdles record after winning to the final in 13.12. McDonald, a former Holmwood student, erased her mark of 13.52, which she set in the heats.
- Britany Anderson of Vere Technical stamped her mark on the Class Two Girls 100 metre hurdles racing to victory in a superb 13.12 seconds.
- Spaldings High set a new record in the girls Open sprint medley relay. The Spaldings team ran 3:57.58 to better Edwin Allen's 4:00.47 set in 2014. They also won the boys' event.
- St Jago's Class Four 4x100m team ran a record 46.23 in winning the event ahead of Edwin Allen 46.34.