#ReturnToLondon: Blake promises 'something', joins Bolt, Forte in 100m semis
Published:

Friday | August 4, 2017 | 12:00 AM
Robert Bailey, Gleaner Writer 
Jamaican Yohan Blake ran 10.13 to place second in heat two of the men's 100m at the IAAF World Championships in London today, behind Abdul Brown of Japan.
Blake, the 2011 champion says he is aiming for a repeat at the London games.
"I got a slow start... But trust me I've got something coming," Blake told The Gleaner after the race.
He will join three other Jamaicans including World Champion Usain Bolt in the semis tomorrow.
Like he always does ahead of his races, Bolt was in showman spirit before he cruised to victory in heat six.
Bolt, who is set to retire from the sport at the end of the championships, barely broke sweat as he comfortably won heat four in 10.07.  
The 30-year-old Bolt, who has recorded a season's best time of 9.95 seconds, is hoping to defend his 100m crown, which he won two years Beijing, China. 
In the most recent of his three 100m races this season, Bolt has set the bar, predicting that he would need to run a similar time to the 9.81 seconds that gave him gold at the Rio Olympics last year, if he is to close his career, where he has spent most of it on top of the medal podium.
The 11-time World and eight-time Olympic champion is also down to compete in Jamaica's 4x100 relay team.           
Meanwhile, Julian Forte clocked a personal best 9.99 to win heat three.
Forte says he is in good shape and is looking for Saturday's semis.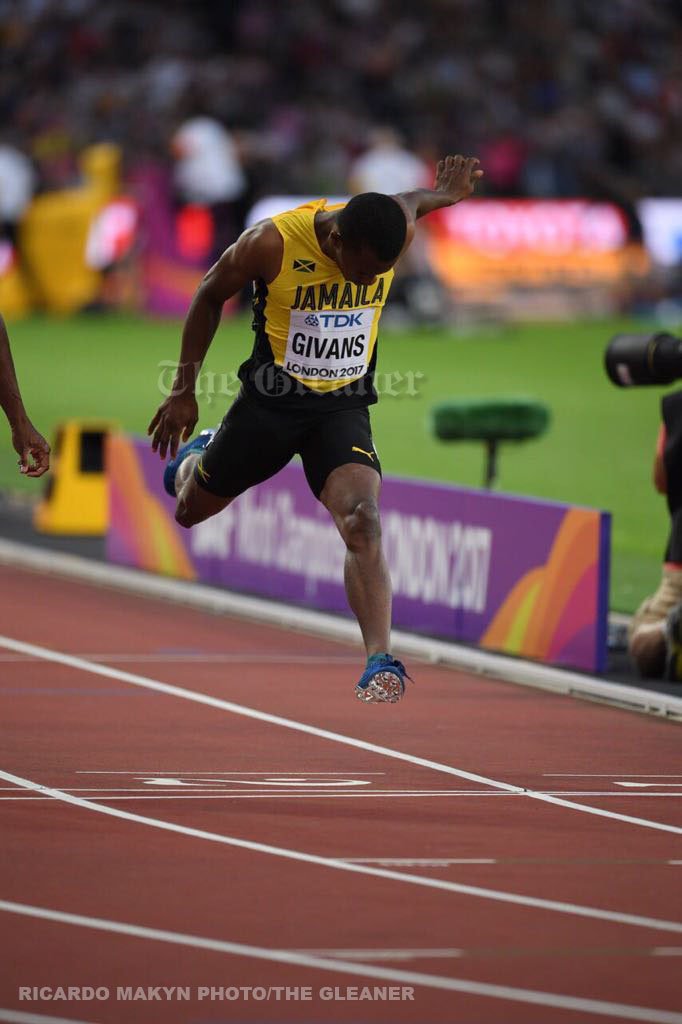 However, Jamaica's other competitor in the 100m Sanoj-Jay Givans failed to qualify for the semis after finishing seventh in heat one in 10.30 seconds.
The event was won by American Christian Coleman in 10.01.
Athletes' profiles
Name: Yohan Blake
Date of Birth: December 26, 1989
Events: 100m, 200m and 400m
Seasonal Best: 100m- 9.93 and 400m: 47.42; personal Best: 100m: 9.69-200m- 19.26 and 400m-46.32 
School: St. Jago High
Coach: Glen Mills
Track Club: Racers Track Club
Accolades: 2011 World 100m champion, 2012 Olympic Games 100m and 200m silver medallist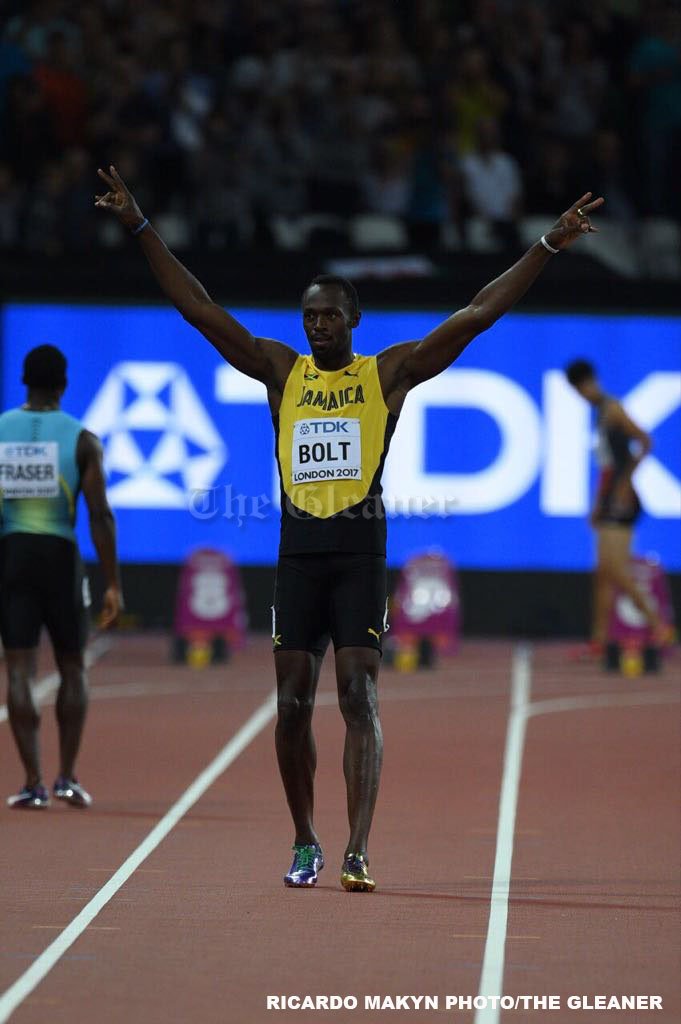 Name: Usain Bolt
Date of Birth: August 21, 1986
Events: 100m
Season's best: 100m-9.95; Personal Best: 100m- 9.58 and 200m- 19.19 
School: William Knibb High
Coach: Glen Mills
Track Club: Racers Track Club
Accolades: Nine-time Olympic Champion and 11 –time World Champion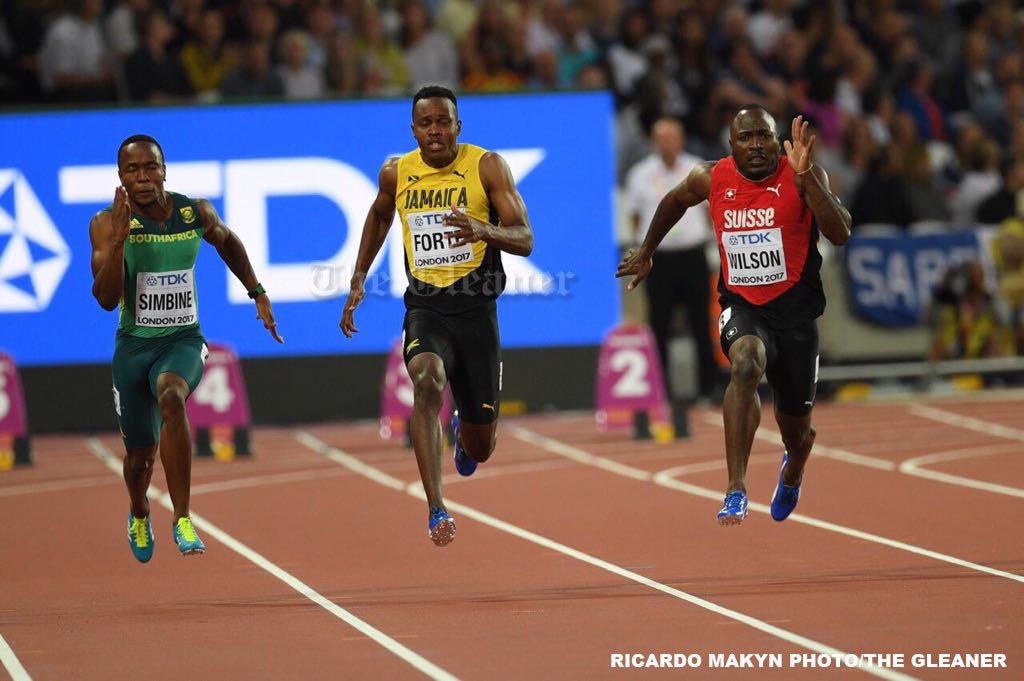 Name: Julian Forte
Date of Birth: January 07, 1993
Events: 100m, 
Season's best: 100m-9.99; personal best: 100m- 9.99
School: Wolmer's Boys High
Coach: Stephen Francis
Track Club: MVP