#ReturnToLondon: Thompson leads Jamaican women into 100m semis, two men progress in 400m
Published:

Saturday | August 5, 2017 | 12:00 AM
Led by double Olympic sprint champion, Elaine Thompson, all four Jamaicans have qualified for tomorrow afternoon's women's 100m semi-finals.
Thompson who contested heat two in damp conditions was in front from the sound of the gun recording 11.05 seconds.
Thompson's clocking sees her with the fifth best time heading into the semis.
Jura Levy placed third in heat one with a time of 11.09 while Natasha Morrison was third in heat six, registered 11.21.
Simone Facey had a scare in heat five, finishing outside the top three automatic qualifiers in fourth with a time of 11.29.
However, she secured a place as one of six fastest losers.
On the men' side in the 400m, national champion Nathon Allen won heat six in a time of 44.91 to qualify for tomorrow afternoon's semi finals.
He'll be joined by Demish Gaye who placed second in heat two with a mark of 44.98.
Steven Gayle failed to advance after finishing seventh but was later disqualified.
Name: Elaine Thompson
Date of Birth: June 28, 1992
Events: 100m, Season's best: 100m -10.71 and personal best 10.70, 
 School: Manchester High
Track Club: MVP
Coach: Stephen Francis
Name: Simone Facey
Date of Birth: May 07, 1985
Event: 100m
School: Vere Technical High
Name: Natasha Morrison
Date of Birth: November 17, 1992
Event: 100m
Season's best: 11:09
School: San Diego State University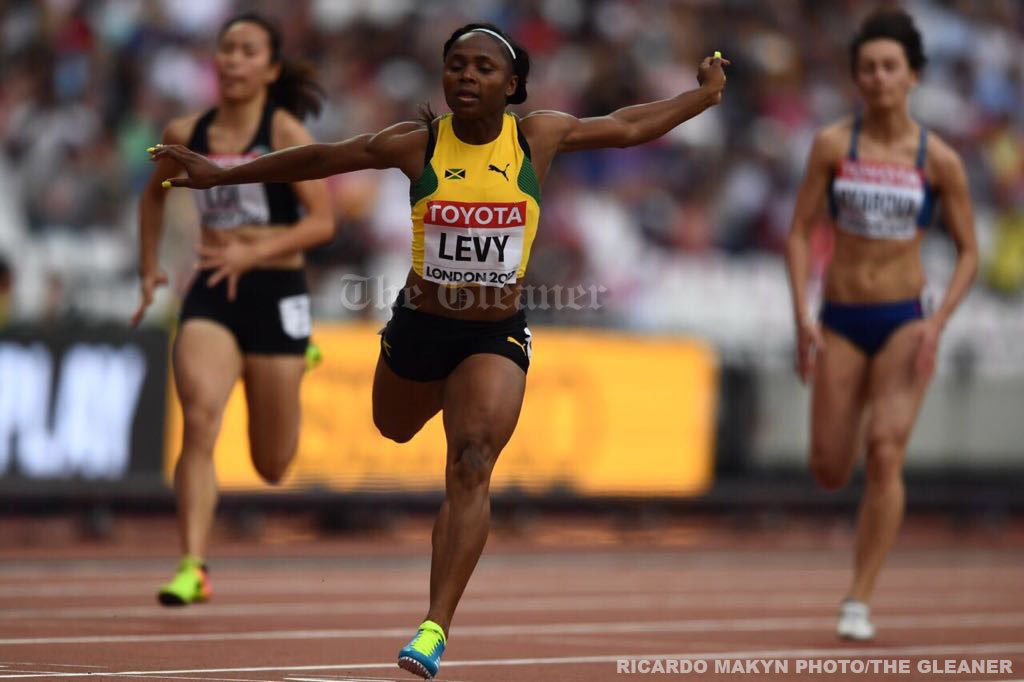 Name: Jura Levy
Date of Birth: November 4, 1990
Event: 100m and 200m
Season's best: 100m-11.06 and 11.06 
School: Vere Technical High
Coach: Maurice Wilson
Track Club: Sprintec Track Club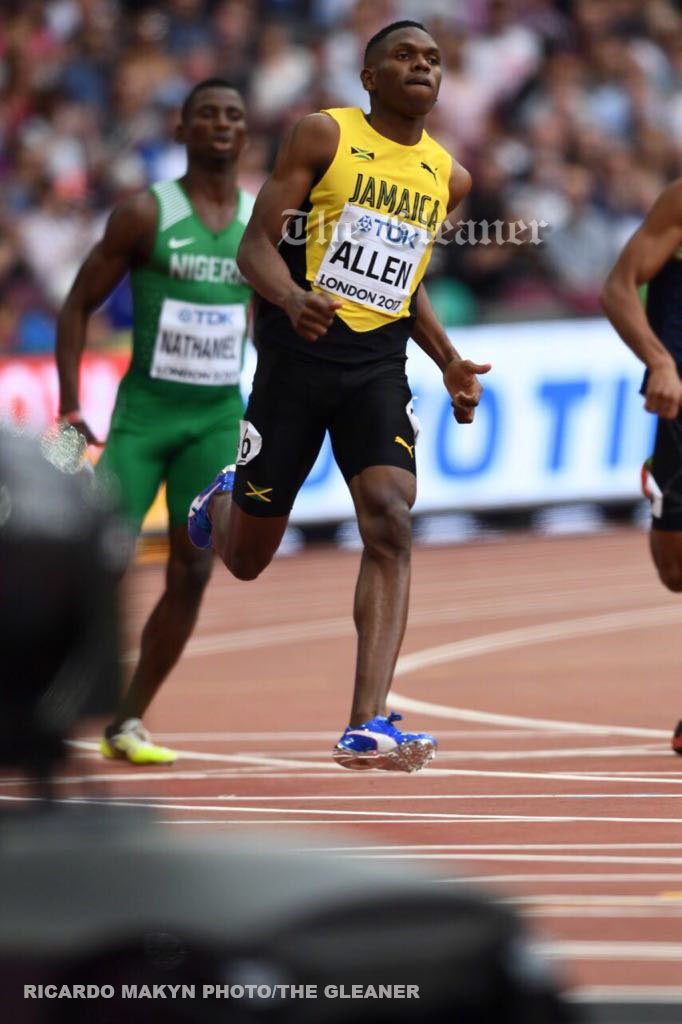 Name: Nathon Allen
Date of Birth: October 28, 1995
Event: 400m
Season's best: 400m 44.52; personal best 44.52
School: St. Jago High
Coach: Ralph Spry
 Track Club: Auburn University
Accolade: 2017 National 400m champion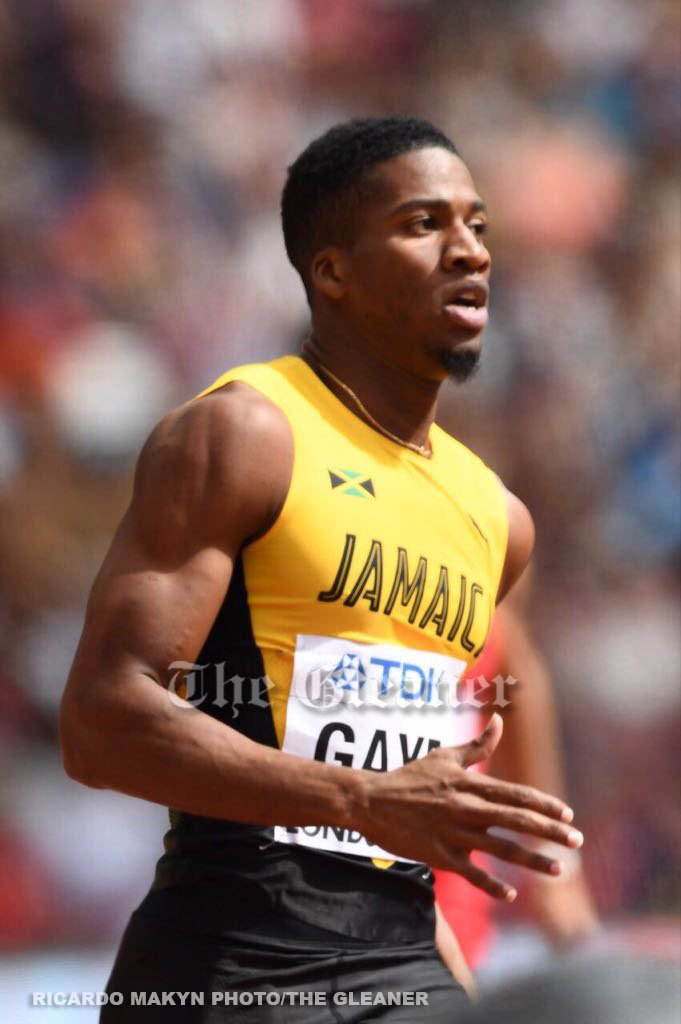 Name: Demish Gaye
Date of Birth: January 20, 1993
Event: 400m
Seasonal Best: 400m- 44.73; Personal best: 400m- 44.73  
School: Bellefield High
Coach: Maurice Wilson
Track Club: Sprintec Track Club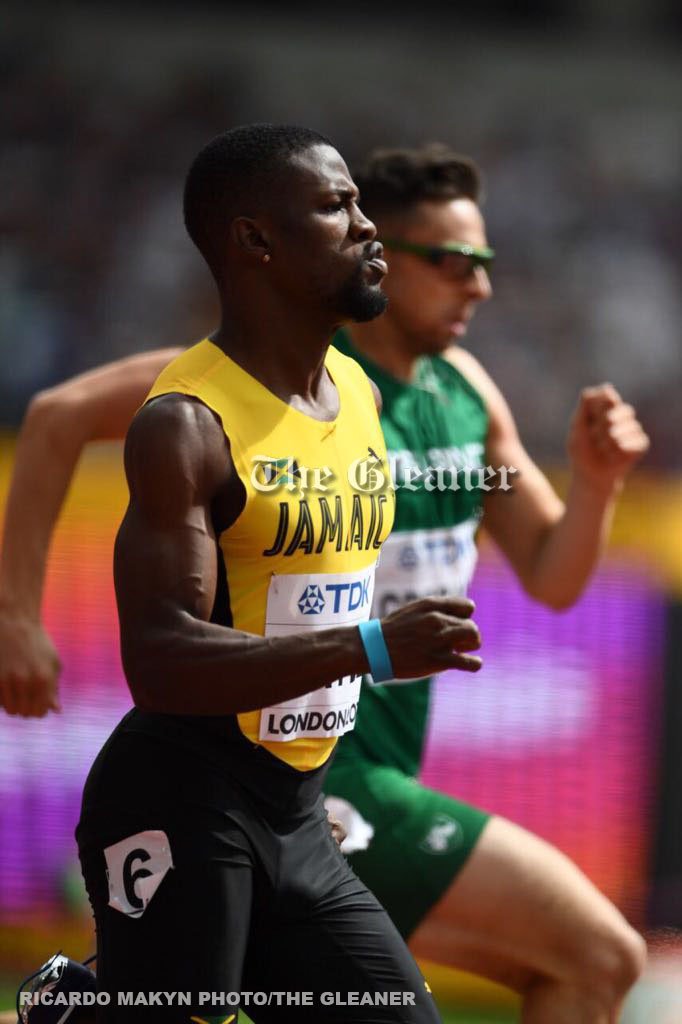 Name: Steven Gayle
Date of Birth: March 19, 1994
Event: 400m
Season's best: 44.99; personal best: 44.99
School: Denbigh High 
Accolade: IAAF World Relays 4x400m bronze medallist