#ReturnToLondon: Jamaican teams advance to 4x100m relay finals this afternoon
Published:

Saturday | August 12, 2017 | 7:30 AM
Jamaica's men's and women's teams have advanced to this afternoon's final of the 4x100 metres relay at the IAAF World Championships in London.
Contesting heat two from lane two, the female quartet of Christania Williamson, Natasha Morrison, Jura Levy and Sashalee Forbes placed second in 42.50 seconds.
The last baton exchange between Levy and Forbes wasn't the smoothest.
Germany won that Heat in 42.34 seconds while the American women took heat one in a world leading 41.84 seconds.
On the male side, the Jamaican line up of Tyquendo Tracey, Julian Forte, Michael Campbell and Usain Bolt placed first in heat two with a season's best 37.95 seconds.
On anchor, multi-time World Champion Usain Bolt looked relaxed after a series of fluid baton exchanges.
France placed second in that heat with 38.03 seconds clocking.
Anchored by Christian Coleman, the USA won heat one from lane eight in a world leading 37.70.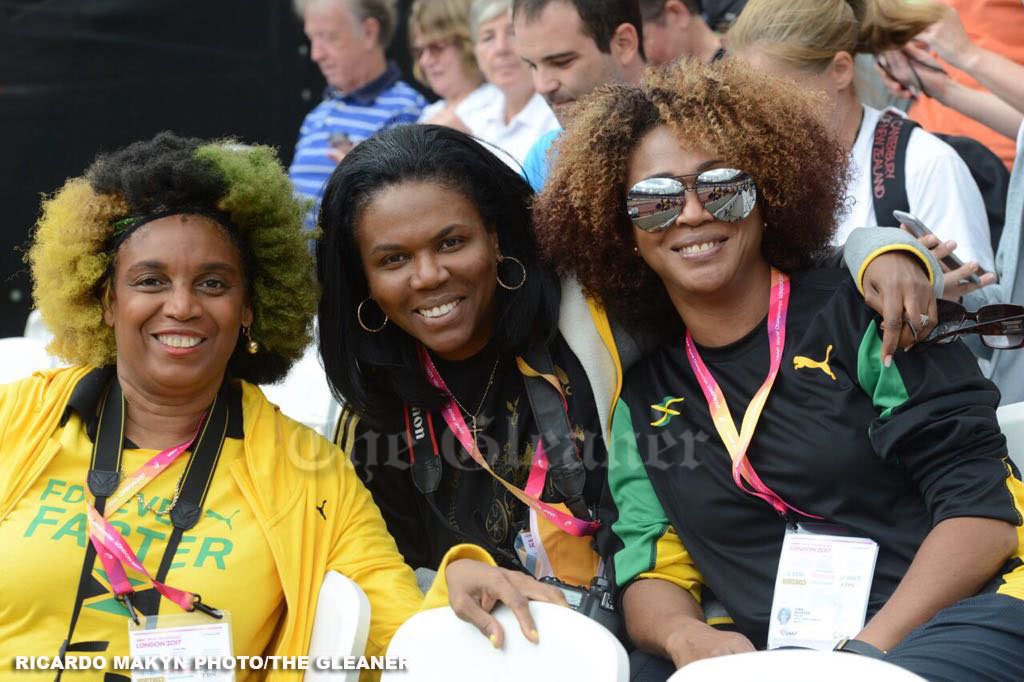 ATHLETES' PROFILES
Name: Usain Bolt
Date of Birth: August 21, 1986
Events: 100m
​Season's Best: 100m 9.95, Personal Best: 100m - 9.58.
School: William Knibb High
Coach: Glen Mills
Track Club: Racers Track Club
Accolades: Nine-time Olympic Champion and 11-time World Champion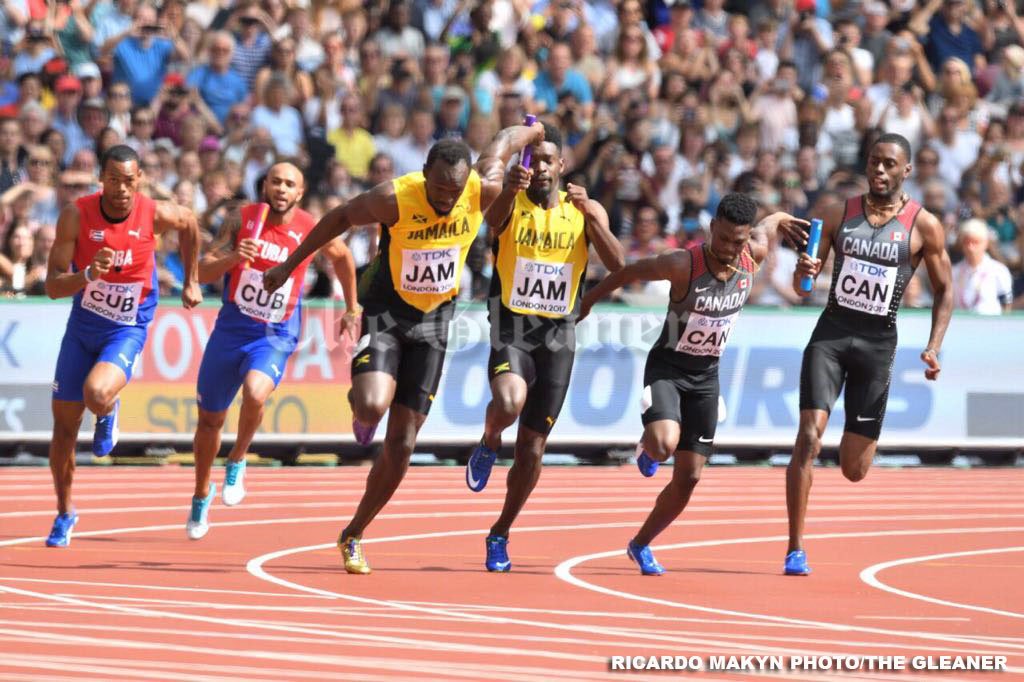 Name: Julian Forte
Date of Birth: January 07, 1993
Events: 100m, 
Season's best: 100m-9.99; personal best: 100m- 9.99
School: Wolmer's Boys High
Coach: Stephen Francis
Track Club: MVP
Name: Tyquendo Tracey 
Date of Birth: June 10, 1993
Event: 4 x 100 Metres Relay
Season's best: 10.12 seconds
Personal Best: 10.12 seconds
Name: Michael Campbell
Date of birth: November 29, 1996
Event: 4x100m
School: Jamaica College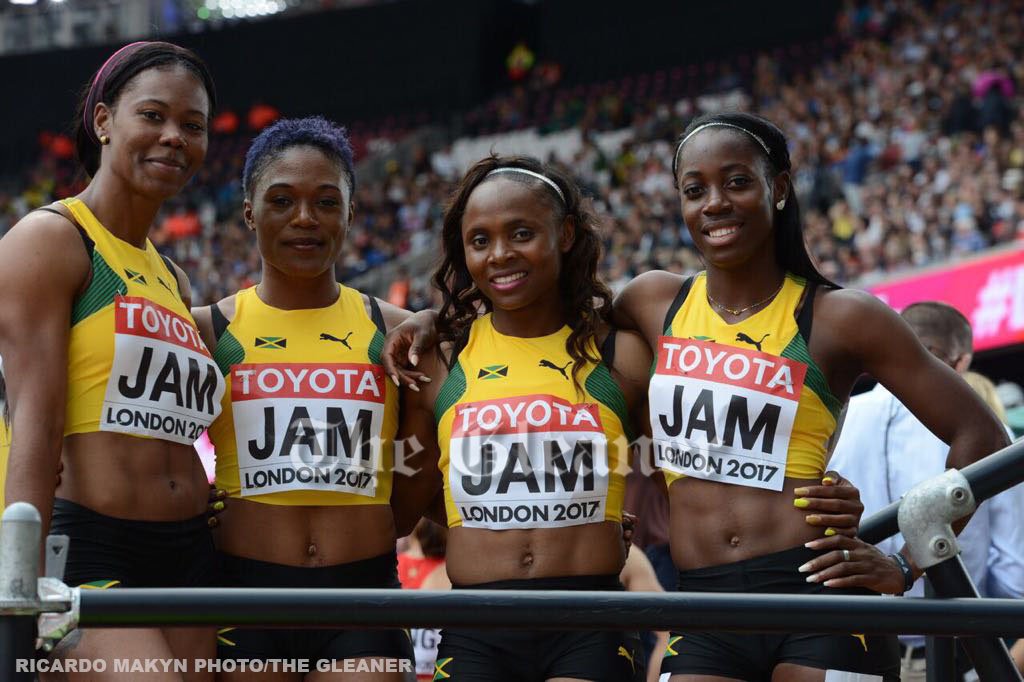 Name: Sashalee Forbes
Date of Birth: May 10, 1996
Event: 200m
Season's best: 22.71; personal best: 22.71
School: Holmwood Technical High
Coach: Maurice Wilson
Track Club: Sprintec Track Club
Accolades: 2017 National 200m champion and 2017 IAAF World Relays 4x200m champion
Name: Christania Williams
Date of Birth: October 17, 1994
Event: 100m
Season's best: 11.03; personal best: 10.96
Schools: Oracabessa High and Edwin Allen High
Coach: Stephen Francis
Track Club: MVP
Accolades: 2016 Olympic Games 4x100m Relay Silver medallist, World Youth Champion and World Youth Championships bronze medallist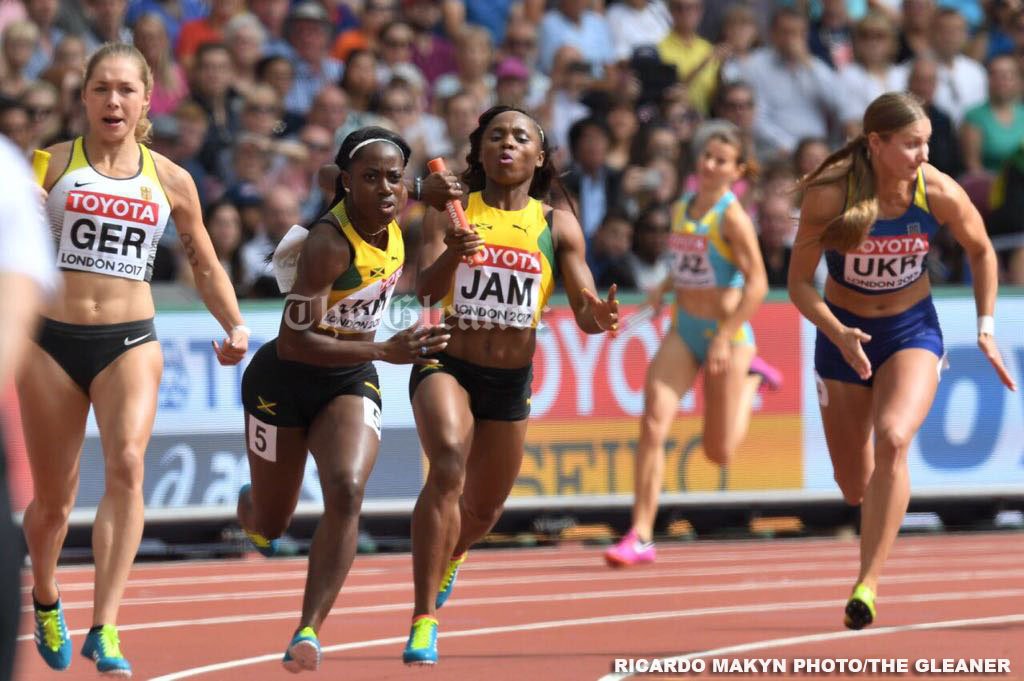 Name: Jura Levy
Date of Birth: November 4, 1990
Event: 100m and 200m
Season's best: 100m-11.06 and 11.06 
School: Vere Technical High
Coach: Maurice Wilson
Track Club: Sprintec Track Club
Name: Natasha Morrison
Date of Birth: November 17, 1992
Event: 100m
Season's best: 11:09
Schools: Glengoffe High, San Diego State University
Club: Sprintec Track Club