#ReturnToLondon: Jamaica's women get bronze in 4X100m relay
Published:

Saturday | August 12, 2017 | 12:00 AM
Jamaica has secured a bronze medal in the women's 4x100m relay final at the IAAF World Championships in London today. 
The team was led off by Jura Levy , who handed to Natasha Morrison then to Simone Facey with Sashalee Forbes on anchor.
They finished third in a season best 42.19 seconds behind winners United States in a world leading time of 41.82.
Silver went to Great Britain in 42.12.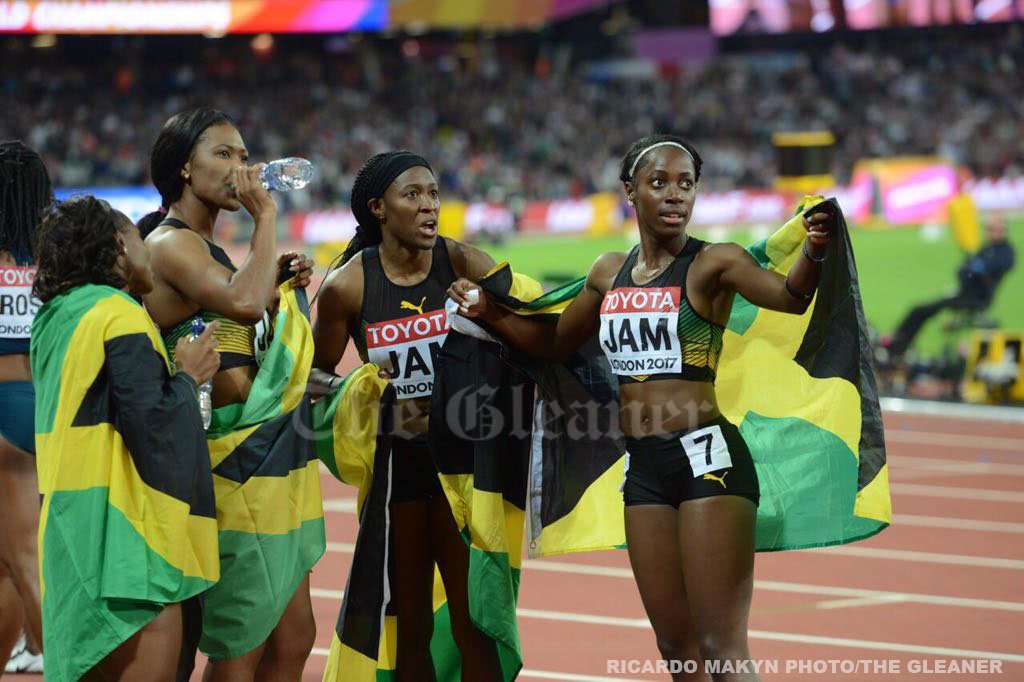 ATHLETES' PROFILES
Name: Jura Levy
Date of Birth: November 4, 1990
Event: 100m and 200m
Season's best: 100m-11.06 and 11.06 
School: Vere Technical High
Coach: Maurice Wilson
Track Club: Sprintec Track Club
Name: Natasha Morrison
Date of Birth: November 17, 1992
Event: 100m
Season's best: 11:09
Schools: Glengoffe High, San Diego State University
Club: Sprintec Track Club  
Name: Sashalee Forbes
Date of Birth: May 10, 1996
Event: 200m
Season's best: 22.71; personal best: 22.71
School: Holmwood Technical High
Coach: Maurice Wilson
Track Club: Sprintec Track Club
Accolades: 2017 National 200m champion and 2017 IAAF World Relays 4x200m champion 
Name: Simone Facey 
Date of Birth: May 07, 1985 
Event: 100m and 200m 
Season's best: 100m 10.95, season's best 11.04: 200m season's best 22.74 and personal best: 22.25 
School: Vere Technical High