Ristananna Tracey produced an impressive performance today to claim bronze in the final of the women's 400 metres hurdles at the 16th IAAF World Championships in London.
Tracey's podium finish makes her the third Jamaican woman to medal in the event on the global stage.
The other two being Deon Hemmings and Melanie Walker.
Running from lane seven, the 2016 National Champion clocked a personal best 53.74 seconds to overtake Czech athlete Zuzana Hejnova in the final 50 metres.
Speaking to TVJ's Spencer Darlington after the event, Tracey said that her training and the advice of her coach built her confidence.
"I've seen a lot of upsets throughout the championships and I decided I wanted to be one of those persons to create an upset," said Tracey.
She added: "This feels extremely great as its my first World Championship final and to come out with a bronze medal is amazing. I'm only looking forward from this."
This is Tracey's fourth World Championships.
America achieved a quinella with Kori Carter claiming top honours in 53.07 and Dalilah Muhammad silver in 53.50.
Jamaica's medal tally now stands at three, one gold and two bronze.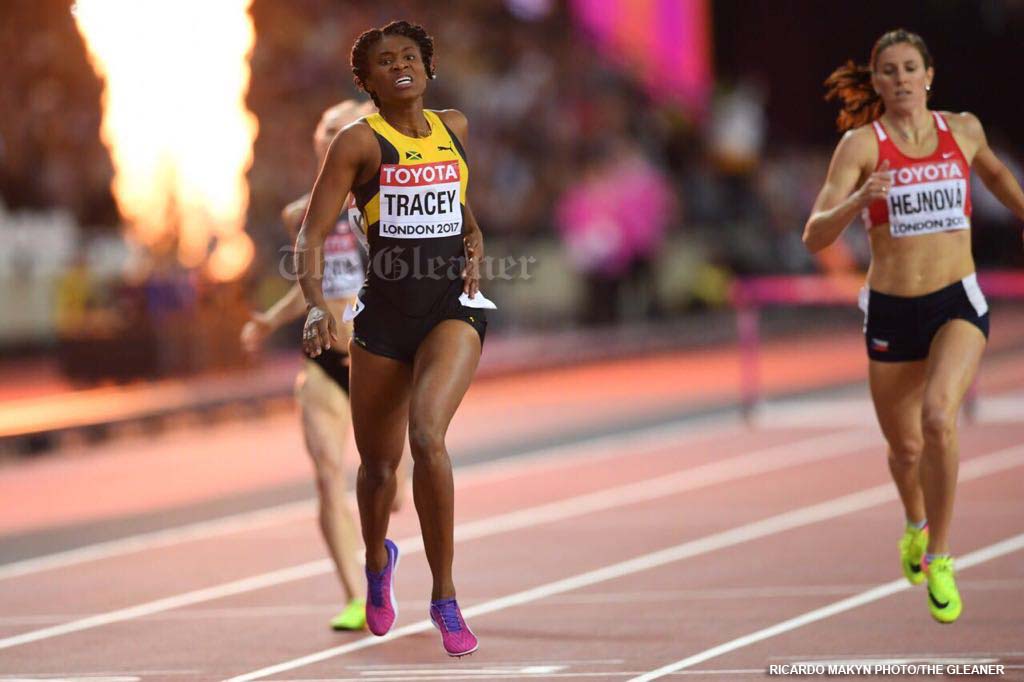 ATHLETE'S PROFILE
Name: Ristananna Tracey
Date of Birth: May 9, 1992
Event: 400 Metres Hurdles
Season's best: 54.49
Personal Best: 54.15
School: Edwin Allen
Coach: Maurice Wilson
Track Club: Sprintec Track Club
Accolades: 2016 National Champion, placed fifth at the 2016 Rio Olympics