#Carnival2019 | Feting without feathers but in stilletos
Published:

Sunday | April 28, 2019 | 12:00 AM
From the Golden Bali to Red Hot Roses costumes, Xodus Carnival is a mass of feathers from the various bands under the Cosmopolitan theme.
But some revellers came out to wine in their own costumes.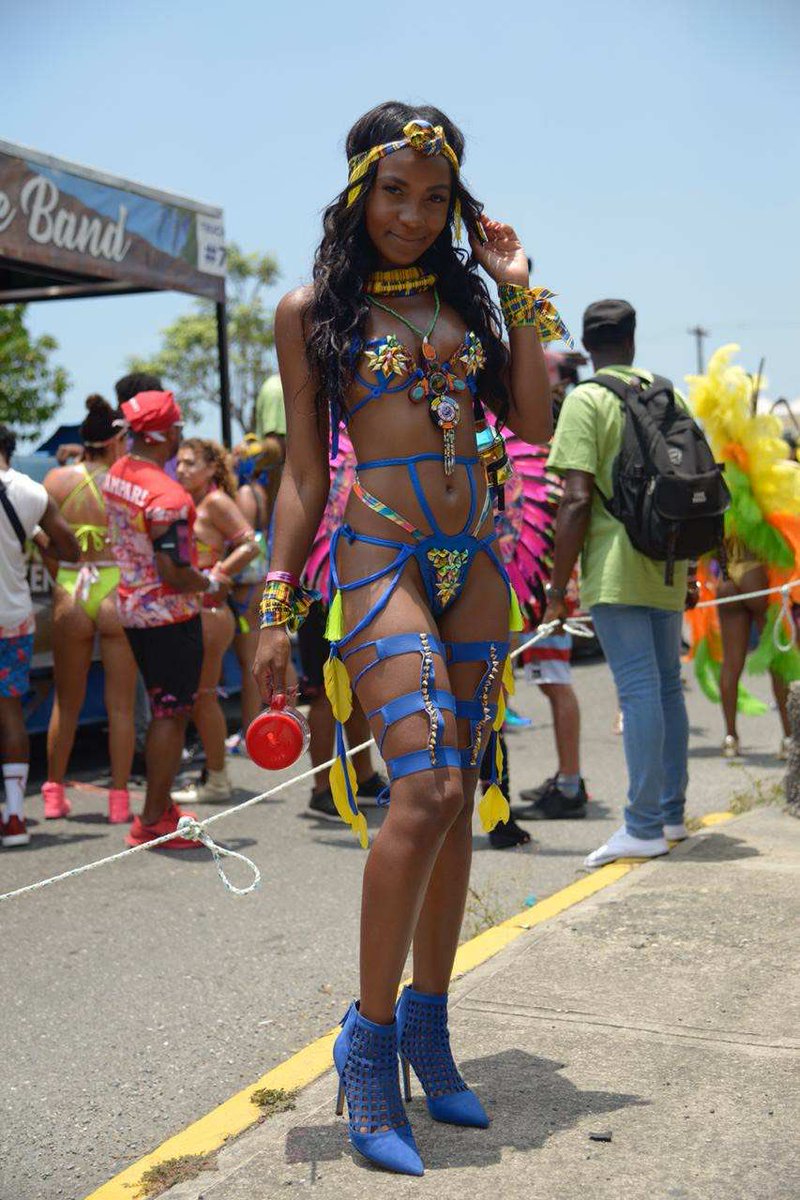 Jin Forde, hailing from Barbados, is the designer of Xodus Carnival's Asella section.
Proud of her work, she came out featherless, but bold.
She also came with little gyration typical of masqueraders, opting for poses in her stiletto boots.
New Orleans queens, Alia Legeaux and Carla Bates were in the Xaymaca International band but they too were in stilettos.
It is anybody's guess for how long they will remain in the shoes, but the masquaraders rocked their heels on the asphalted roadway.
Legeaux, a fifth-time visitor to Jamaica, brought her sister, Carla, to the island to jump carnival.
They told The Gleaner that they were determined to make a fashion statement, and that it was always on their bucket list to not only attend carnival in Jamaica but to do so in style.
We want to hear from you! Send us a message on WhatsApp at 1-876-499-0169, email us at editors@gleanerjm.com or onlinefeedback@gleanerjm.com