Fourth time's the charm ... Titchfield beats Campion in tension-filled Schools' Challenge Quiz final
Published:

Thursday | March 31, 2016 | 12:00 AM
Titchfield High School from Portland on its fourth attempt has won its first Schools' Challenge Quiz championship title ending the controversial 2016 season of the 47-year-old competition.
In a tension-filled match, Titchfield emerged victors 41-39 over Campion College from St Andrew, who were appearing in the second final in three years.
The official declaration of the winners came after some time, however, further extending the anxiety as the judges checked and rechecked the scores.
When quizmaster Jean-Paul Menou returned to the live show after a break, he reported that because of "an unprecedented" disturbance in the last five seconds of the match, the similar amount of time would be added and the buzzer section would continue.
A member of the Titchfield team, seeing that victory was imminent had earlier told his teammates "settle, settle," which had affected Menou.
On resumption, Campion used the dying seconds to level the score, sending the match into sudden death extra time.
However, Campion would lose two points after incorrectly answering the tie-breaking question and the Titchfield team went into uncontrollable cheers, setting off celebrations in Port Antonio.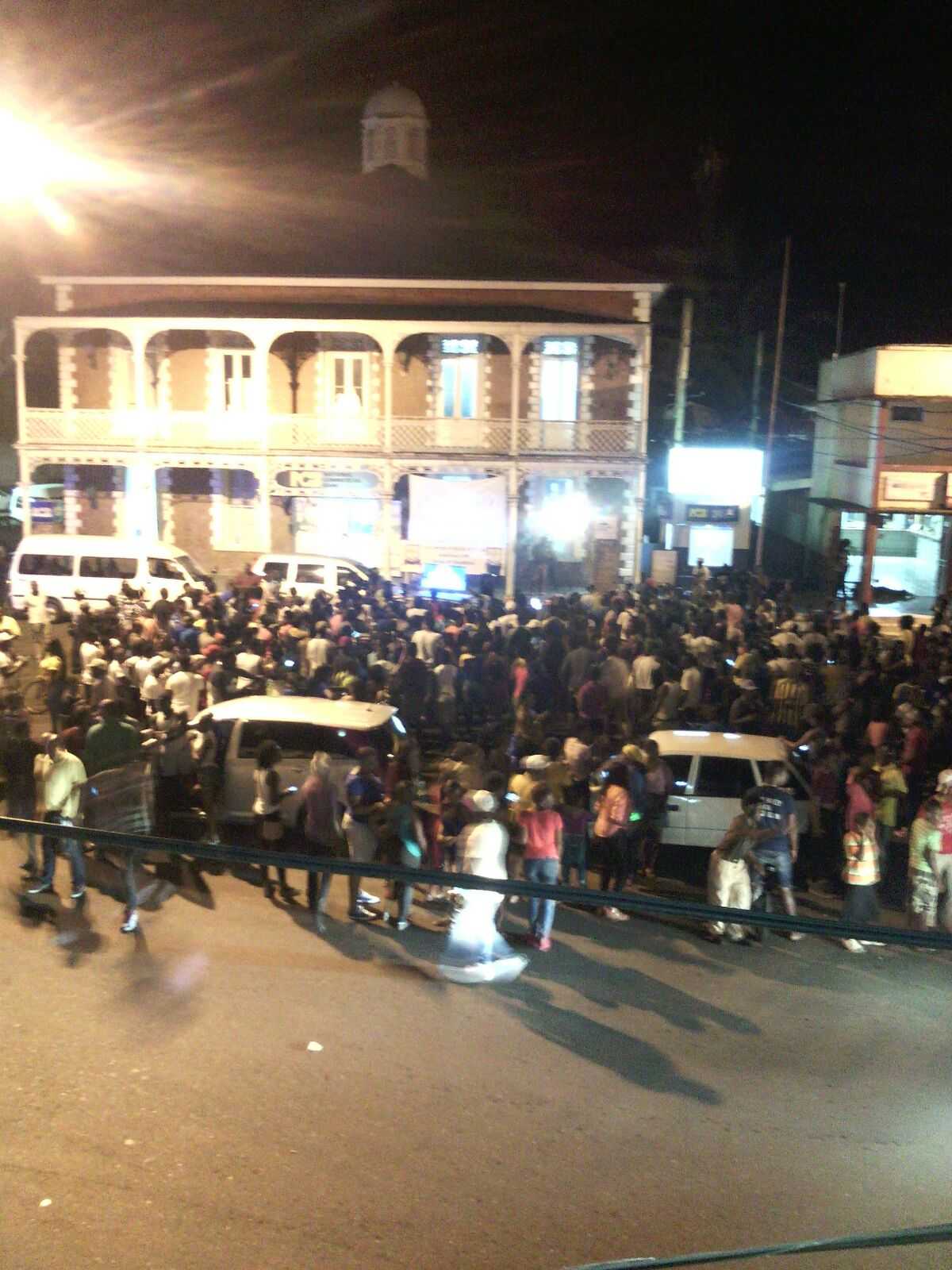 In 2014, Campion was beaten by Kingston College in finals.
Titchfield, captured national attention reaching the finals of 2011, 2012 and 2013.
The competition, one of the longest running on television in the Caribbean was marred by controversies involving a round-three and quarterfinal match.
At one stage, Camperdown High sought the Supreme Court's intervention after it had to play a rematch against Ardenne High, the defending champions
Kingston College had also cried foul following their quarterfinal loss to Campion.
Prior to tonight, only 12 schools had won the competition.