ONLINE SPECIAL: When Selassie came ... looking back at the visit of the Emperor 50 years ago
Published:

Thursday | April 21, 2016 | 12:00 AM
Paul H. Williams, Gleaner Writer
On Wednesday, April 20, 1966, people started to gather at the Palisadoes Airport.
They were mainly Rastafarians and other Afrocentric people, who had travelled from all over the country by every possible means to see the arrival of the King of Kings.
The excitement reached fever pitch on Thursday, the 21st, a public holiday, the day His Imperial Majesty Haile Selassie I would set foot on the land where he was much venerated, and where a movement that he had indirectly influenced was growing steadily, despite persecutions.
SEE: When Selasssie Came (From the archives)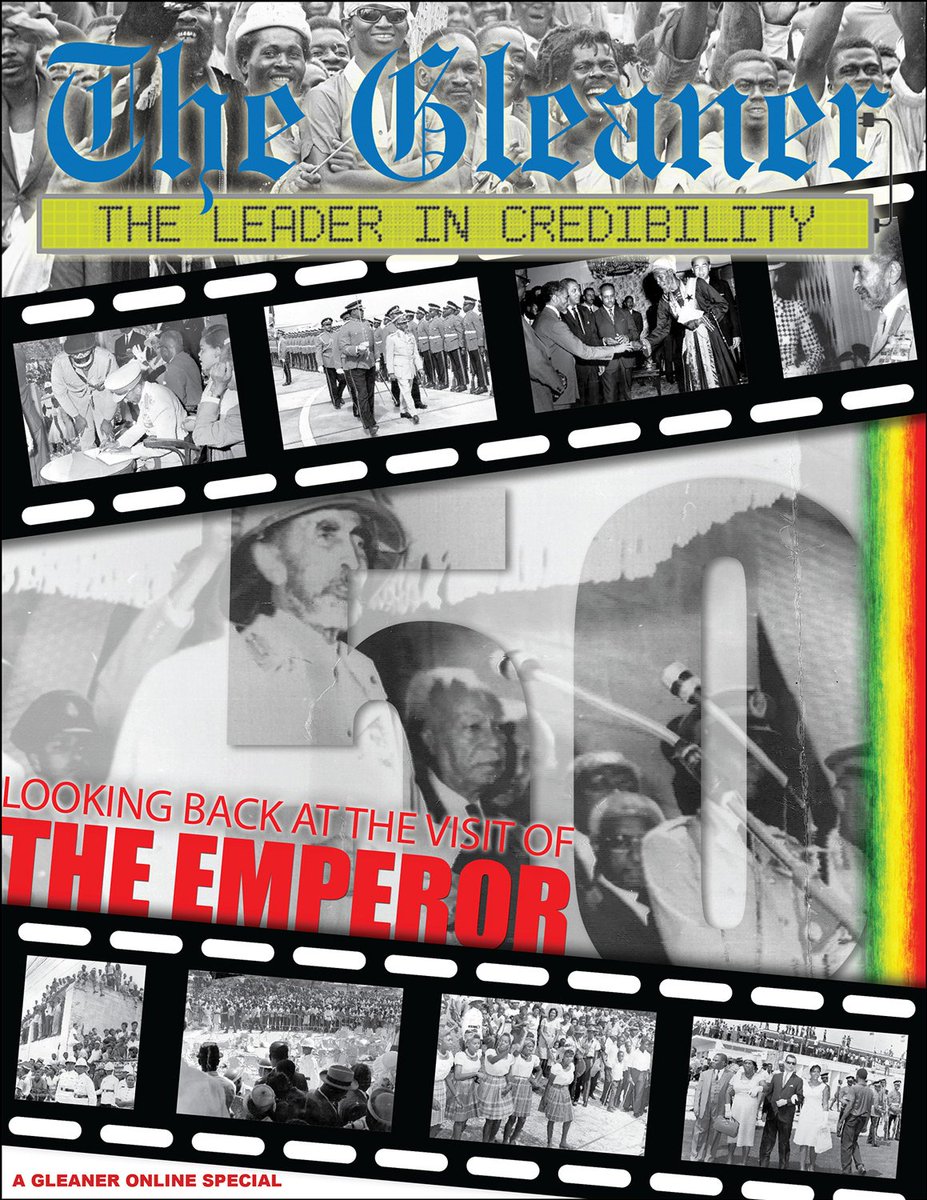 Under overcast conditions on a sweltering tarmac, the jubilant crowd waved palm fronds, and red, green and gold flags, while singing, chanting, drumming and blowing abengs (cattle horns). They exploded firecrackers and 'thunderbolts'. It was a moment like no other; the Lord of Lords was about to descend from the skies.
About an hour before the descent, it had started to rain, but the water from above could not dampen their spirits. In the showers they stood and stared at the dark clouds from which the vessel transporting His Imperial Majesty would appear.
Then it was glory divine, for the rain had stopped and from the Heavens the conquering Lion of Judah's winged chariot burst into view. The throng shouted thunderously, and then all Hell broke loose.
SEE: Photo flashback of Selassie's visit
The overly-excited people broke down barriers and barricades, and trampled on all protocol as they rushed to see Emperor Haile Selassie I on his first state visit to the country.
When the plane rested they surrounded it, ignoring all calls for order. It was a stampede, led by Rastafarians, a pandemonium never before seen at the airport. But, for 45 minutes nobody exited the plane. The wait was painful.
When the Emperor of Ethiopia finally emerged, there was another massive uproar, and the jostling began again. Negus Negast himself was surprised at the unbridled expression of adoration. He waved.
Things had really got out of control, and the police were swamped. On the advice of officials, Mortimo 'Kumi' Planno, respected Rasta spokesman, was asked to restore calm. This he did after greeting and nodding to the King of Kings.
Then soldiers with bayonetted rifles helped to clear the path for Negus and his entourage to pass. They were taken through the crowd to the governor-general's car. The mass, some frothing at the mouth, watched as the man they waited in the rain for was whisked away to the National Stadium, where another large crowd was gathered, for a civic reception. The airport arrival programme was abandoned.