Celebs flock Bolt's movie premiere in London, hail sprinter's success
Published:

Monday | November 28, 2016 | 12:00 AM
Andre Lowe
LONDON, England:
Quite accustomed to motoring along throughout his career, track and field's golden boy Usain Bolt took his time as he made his way down the red carpet at last night's London premiere of his biopic, I am Bolt, and he wasn't alone.
Bolt's larger-than-life figure brought out some of the biggest names in British sports, television and music as the isle's A-listers shone bright under the lights during a nearly two-hour, pre-movie set, which took place in freezing conditions at the West End's Odeon Leicester Square cinema.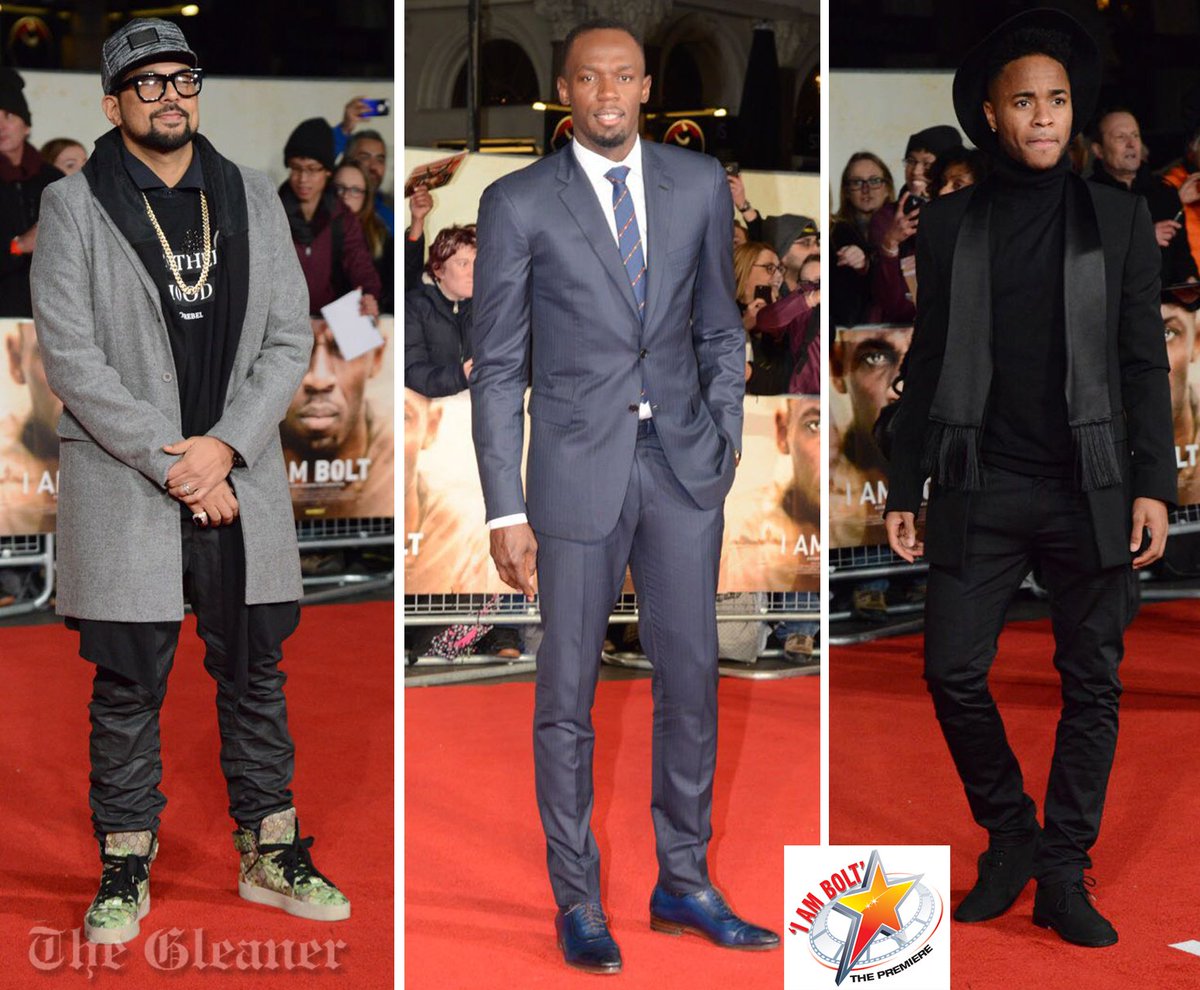 Hundreds of fans took up every available inch of space, while the world's media placed sharp focus on the Jamaican superstar and his almost-as-super friends, which included movie-making heavyweight Leo Pearlman, footballing stars Raheem Sterling, Cesc Fabregas, Santi Cazorla, Olivier Giroud and Robert Pires, One Direction's Liam Payne, tennis great Boris Becker, pop stars Geri Horner from the Spice Girls and Olly Murs, along with track standouts, Merlene Ottey, the former Jamaican sprinting great, Mo Farah, Jonathan Edwards, Linford Christie, boxer Tyson Fury and dancehall star Sean Paul.
"I am extremely proud of him. He has given the country so much of a lift in terms of unity, positives and gives a lot for the kids to look up to. To me, he is a national hero. People are sad that he might be moving out of track and field soon, but whatever he puts his mind to, he will do well," Sean Paul said.
"He's a nice guy & a good guy, but I don't know that he's the easiest guy to coach" – Glen Mills /Pic: NJ, Bolt, Mrs & Mr Simms. #IAmBolt pic.twitter.com/MU8OLLbQV8

— Jamaica Gleaner (@JamaicaGleaner) November 28, 2016
Bolt an icon
Becker hailed Bolt as legendary and noted that the sport will never be the same without his presence.
"He is an icon. People use that word so often sometimes, but in his (Bolt's) case, he absolutely embodies the meaning of the word, and not just where track and field or the Olympics is concerned, he goes beyond all that," said Becker, a six-time majors champion.
.@usainbolt #IAmBolt documentary clip: "I get nervous before my first race, ... . Every year I worry, am I still the fastest ..." pic.twitter.com/oJI4zh5zAe

— Jamaica Gleaner (@JamaicaGleaner) November 28, 2016
Clad in a navy blue Brioni suit, blue tie and matching Gucci shoes, Bolt was the first on the red carpet where he was joined by carnival costume-clad dancing girls with popular dancehall artistes Alkaline, Popcaan and Vybz Kartel, along with reggae crooner Chronixx, dominating the disc jock's selections.
'I AM BOLT' PREMIERE PHOTOS HERE
I am Bolt, which was co-directed by brothers Gabe and Benjamin Turner, takes viewers behind the scenes on Bolt's journey to nine Olympic gold medals and is now available on digital download, Blu-ray and DVD.