When the time is right - Buggery referendum and fixed election date still on the cards says PM
Published:

Wednesday | March 1, 2017 | 12:00 AM
Arthur Hall
Prime Minister Andrew Holness has vowed that the major legislative changes he proposed during the lead-up to the 2016 general election will be implemented, but he is just not prepared to give a commitment as to when.
Going in to the February 25, 2016, general election, Holness promised that within the first 100 days of a Jamaica Labour Party (JLP) government, he would start the legislative, process to set a fixed date for general elections in Jamaica.
WATCH: Growth and promises, striking the balance
The then opposition leader further promised that within the first 100 days, his Government would start the legislative process to institute impeachment proceedings in Parliament and the process to institute term limits on the Office of Prime Minister.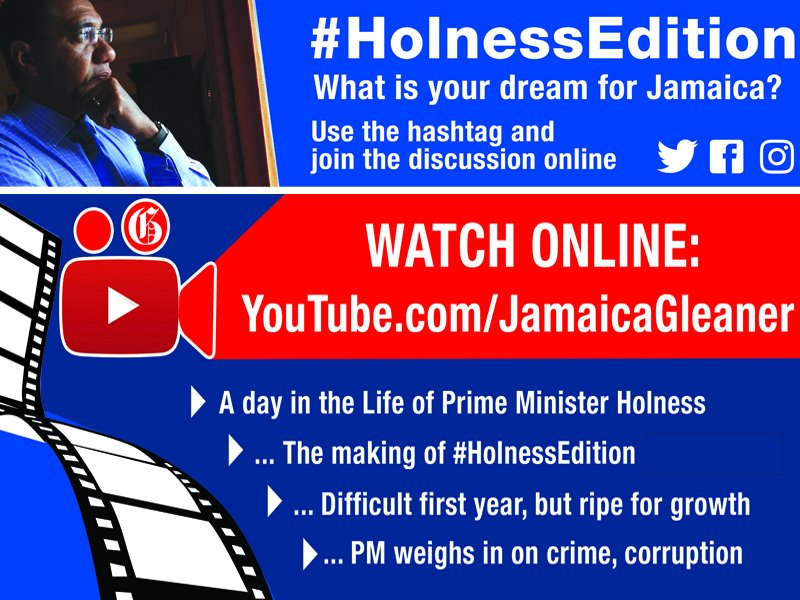 In addition, Holness told Jamaicans that at a convenient time, there would be a referendum on the Caribbean Court of Justice as the country's final appellate court and the removal of the buggery law, while the full legalisation of ganja could also be considered as questions for Jamaicans as part of a grand referendum.
"All of those legislative things are still on the agenda," Holness told The Gleaner during a recent interview to mark his government's first year in office.
"Governments have to take the right time to do things. Trying to address issues that you put through a referendum, that doesn't happen overnight, and if it is not properly planned, if the populace is not properly educated, and if the political climate is not right, then the outcome that you would want might not be the outcome that you would get," added Holness as he pointed to the vote to leave the European Union in Britain (Brexit), which was against the wishes of the British Government.
WATCH: What do you think about the performance of the Government for the first year?
"Yes, we should move ahead with the referendum. It is very important, especially as it has to deal with what I call the architecture of the society. But you have to deal with an extended period of public education, and you really have to ensure that the stakeholders are properly informed and that there is a system where the question that is going to be put is properly worked out," said Holness.
"That is not something that you could do within a year," added Holness.