Parliament welcomes Peter Phillips as new Opposition Leader
Published:

Tuesday | April 4, 2017 | 12:00 AM
Jovan Johnson, Parliamentary Reporter
The House of Representative this afternoon acknowledged Dr Peter Phillips as the new Opposition Leader in what his colleague lawmaker Robert Pickersgill has said is the starting of a "new era" in the life of Parliament and Jamaica.
Phillips, 67, took the oath on Monday to take over the constitutional role from Portia Simpson Miller who resigned on Sunday.
Prime Minister, Andrew Holness said Phillips is a "worthy political gladiator" triggering laughter when he said he hoped the St Andrew East Central MP remains the Opposition Leader for a very long time.
Holness said the governing Jamaica Labour Party respects the intellect of Phillips and his grasp of issues.
Phillips, who, leader of the government business Derrick Smith teased as the "new or different leader", expressed thanks for the best wishes.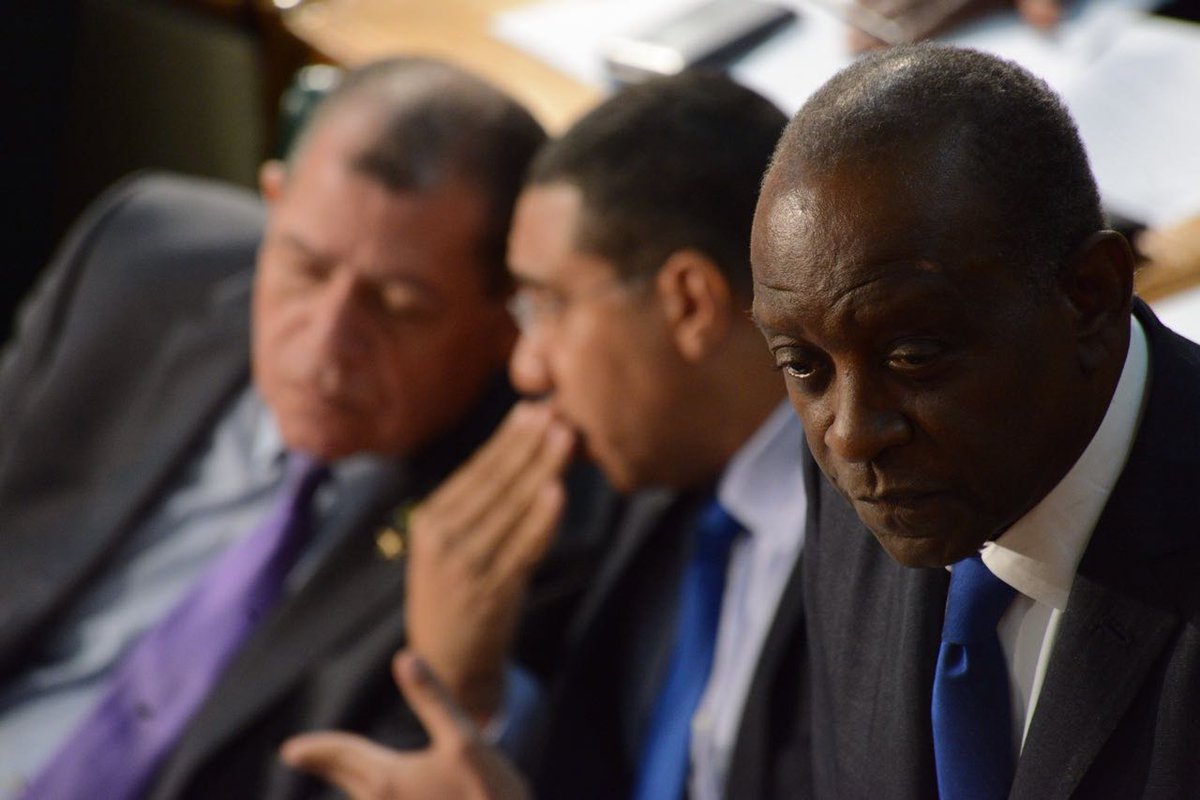 IN PHOTO: Leader of Government Business Derrick Smith speaks after a long absence for medical reasons while Prime Minister Andrew Holness whispers to Finance Minister Audley Shaw
Phillips responded to Holness saying he looks forward to working with the prime minister whom he ultimately intends to replace.
Phillips said he will work to ensure proper laws are passed while protecting and preserving the Constitution.
Earlier, Pickersgill noted that the Phillips was coming to a role steeped in hallowed trust and integrity.
But the St Catherine North Western representative said he believed Phillips was up to the task because of his courage and fearlessness.
Simpson Miller remains on the front bench but switched seats with Phillips who now sits directly opposite Holness.