Clarendon authority, NSWMA undertaking major clean-up exercise
Published:

Tuesday | April 25, 2017 | 5:08 PM
Shanique Samuels, Gleaner Writer
The Clarendon Municipal Corporation and the National Solid Waste Management Authority (NSWMA) today conducted a major clean up exercise in some flood-hit areas of the parish.
The teams started in West Park in the Denbigh division where most of the flooding was concentrated.
Several bulky solid waste items such as mattresses, refrigerators, stoves and furniture that were damaged by floodwaters were removed.

IN PHOTO: Winston Maragh
Mayor of May Pen Winston Maragh, says it is critical that the waste is removed to guard against the possibility of leptospirosis and water-borne viruses.
Maragh also said the health department is doing house-to-house assessments along with a team from the Ministry of Social Security to see how best to clean affected areas.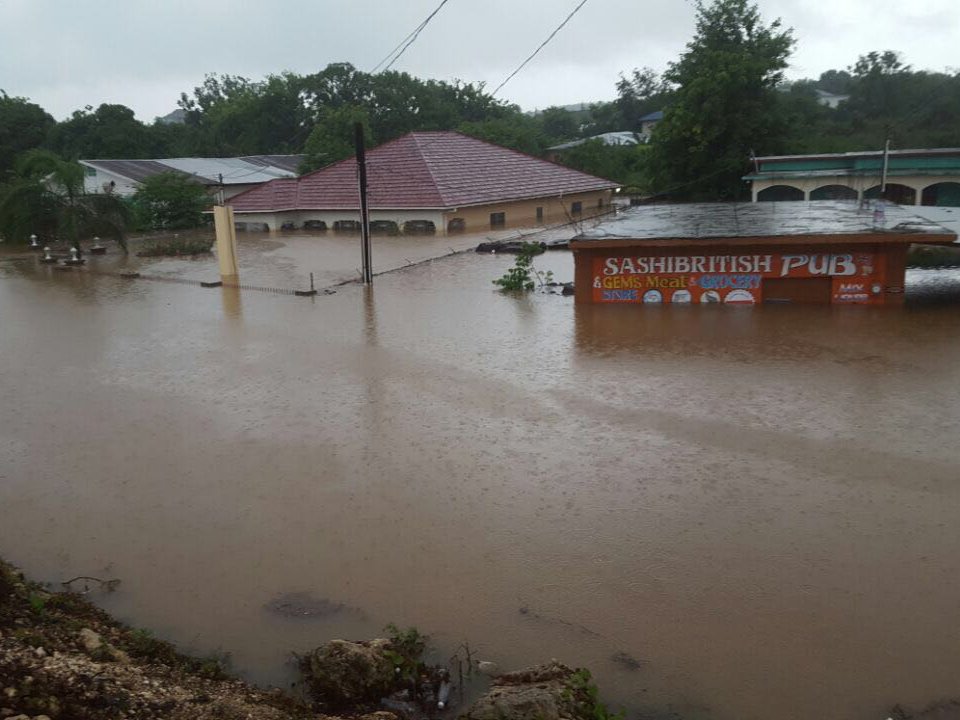 IN PHOTO: These buildings almost totally submerged in Mineral Heights, Clarendon.
He says the clean-up exercise will continue for at least two days and will move to Palmer's Cross, Toll Gate and then the May Pen town centre.
Meanwhile, the executive director of the NSWMA, Audley Gordon, says the agency is moving to add five more tipper trucks to remove the build up of debris and, he says more trucks will be provided if the need arises.