#ReturnToLondon: They kept us waiting too long ... athletes say delay could have caused Bolt's injury
Published:

Saturday | August 12, 2017 | 12:00 AM
Andre Lowe, Sports Editor
LONDON, England:
Devastated after watching Usain Bolt clutch his hamstring and crash to the floor during the anchor leg of the men's 4x100m relay, his team mates have pointed to what they described as an extended wait as a possible cause for the iconic sprinter's injury.
The trio of Omar McLeod, Julian Forte and Yohan Blake had safely transported the baton into the hands of Bolt on anchor, with the Jamaican in touching distance with American Christian Coleman and Great Britain's Nathaniel Mitchell-Blake on the last leg.
Bolt, however, suffered the injury some 20 metres after taking the stick and pulled up in agony 10 metres later.
Forte, McLeod and Blake all complained about the wait and believe that, coupled with the chilly conditions to contribute to the Bolt's injury.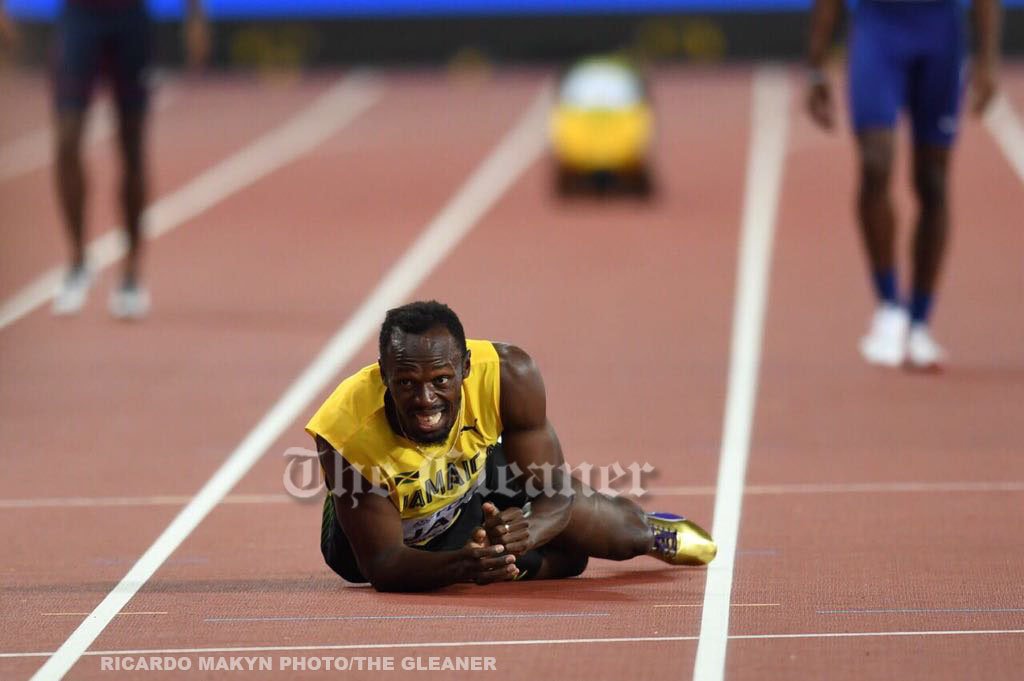 "They kept us in the call room extremely long in our running kits, we were getting cold and it's not the warmest weather over here and they kept us a while. I think they really need to look into that and do something about it," said Forte.
The race began close to 10 minutes after it's scheduled 9:50 p.m. start and took place after a couple medal ceremonies.
"It was ridiculous. We were there waiting, and we were really trying to stay warm, but it was really ridiculous, we waited a really long time," added an emotional McLeod, who said he was desperate to help send off Bolt with another gold medal.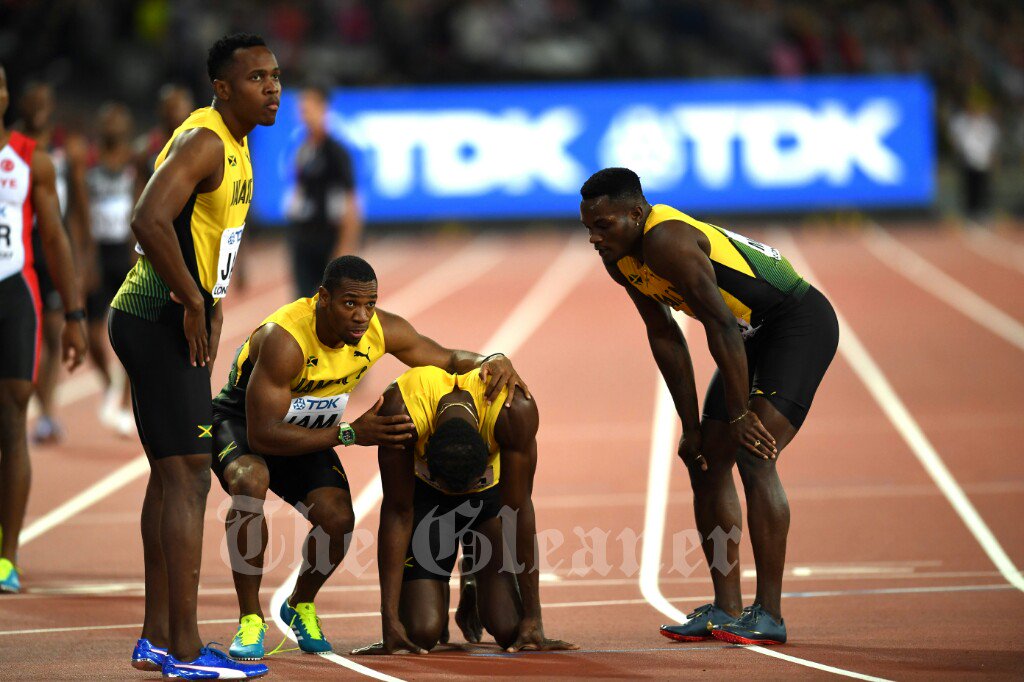 "I drank like two bottles of water," he said.
The event was won by Great Britain and Northern Ireland in 37.47 seconds with the USA taking the silver in 37.52. Japan was third in 38.04.
It was Jamaica's first loss in a men's 4x100m relay at the World Championships since 2007.