Education Ministry deploys personnel, says no instruction given to close schools
Published:

Monday | March 12, 2018 | 12:00 AM
The Education Ministry says it has deployed additional personnel to schools in response to the industrial action by teachers.
The ministry also says it has given no instruction for the closure of schools.
Several institutions this morning remained closed as teachers failed to show up for work.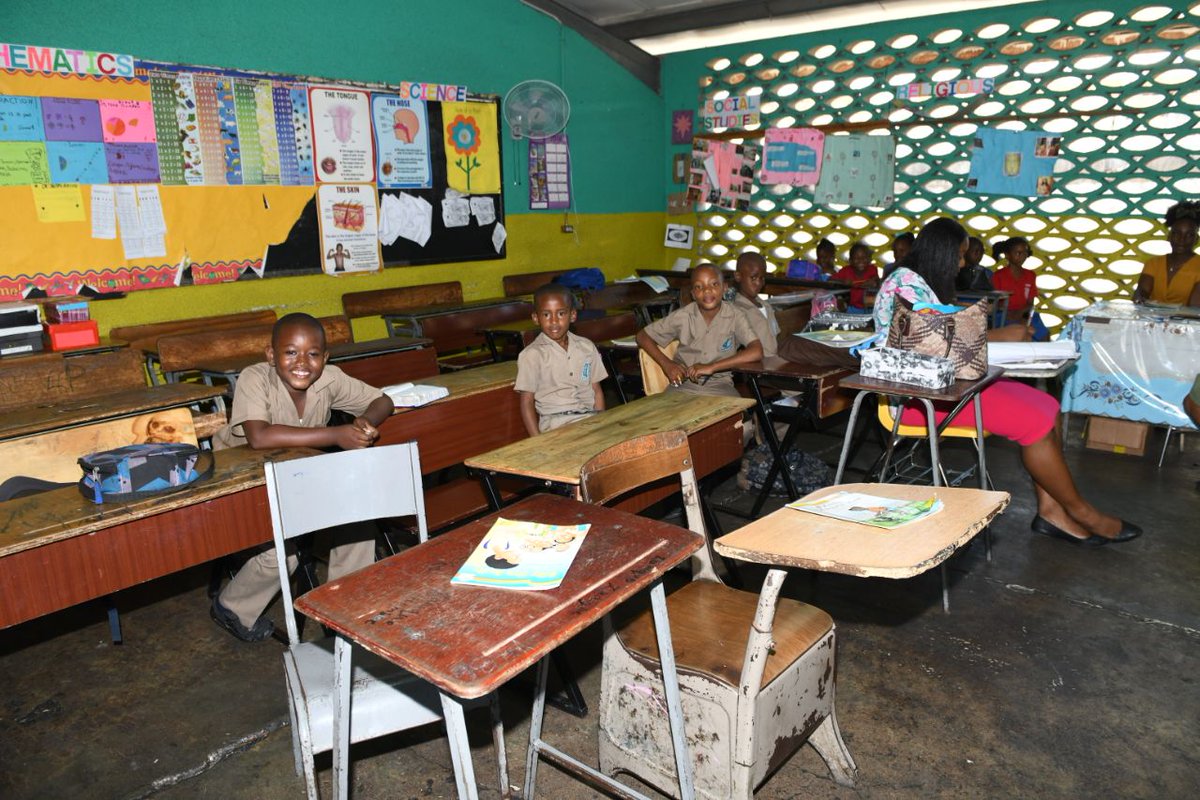 Other institutions sent home students earlier than usual.
Director of Corporate Communication at the Ministry of Education, Colin Steer says there are mixed reports from regions on the extent of the strike by teachers.
Director of Corporate Communication at the Ministry of Education, Colin Steer
The Government has proposed a six per cent increase for 2017-2018 and is going ahead to make the payments this month although the teachers have rejected it.
The Jamaica Teachers' Association says the decision is tantamount to union busting.
Education Ministry Roll Call:
Region One (Kingston and St Andrew)
17 of the checked schools reported normality.
Three had no classes at all. Some have reported full turnout of students
and 150 persons from the Caribbean Maritime University were deployed to 45 schools in this Region to man the classes.
Region 2 (St Thomas, Portland and St Mary)
21 high schools and 59 primary schools in session
At the primary level, attendance by teachers and students was low
Region 3 (Trelawny and St Ann)
50 schools were checked and 11 were closed
Region 4 (St. James, Hanover and Westmoreland)
40 per cent of the schools were operating normally out 165 schools checked.
Students at the Montego Bay Infant were sent home.
Cornaldi Primary was also dismissed as only 19 teachers turned up for classes.
Region 5 (Manchester, St Elizabeth)
Additional help was sought from the Northern Caribbean University to man classes.
Eleven schools reported low teacher turnout.
Region 6 (St Catherine and Clarendon) |
150 schools were checked and 20 schools were closed.
We want to hear from you! Send us a message on WhatsApp at 1 (876) 449-0169, email us at editors@gleanerjm.com or onlinefeeback@gleanerjm.com.