Big death-penalty march in Brussels today
Published:

Friday | March 1, 2019 | 12:00 AM
Damion Mitchell/Integration Editor
BRUSSELS, Belgium:
Approximately 1,500 campaigners will take to the streets of Brussels today to march for an end to the death penalty globally.
The anti-death penalty advocates are in the European capital for the 7th World Congress Against the Death Penalty.
The protest comes hours after the American state of Texas was scheduled to execute 70-year-old Billie Wayne Coble.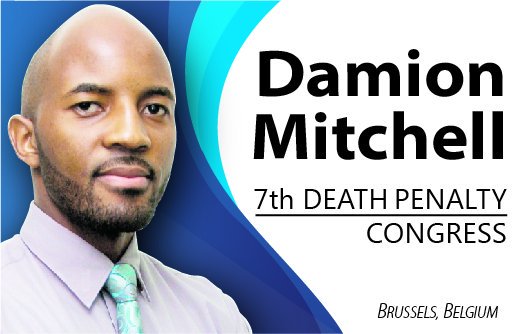 Coble was to face an executioner 29 years after his 1990 conviction for the slayings of the parents of his estranged wife and her brother in 1989.
The oldest man in Texas history to be put to death, Coble is the third execution in the United States since the start of the year.
Last year, 25 persons were put to death in that country.
"Tonight, they will kill my friend," Agnes Steenssens told participants as her voice cracked during a workshop on death-row prisoners and their families in the Belgian capital during yesterday morning.
READ: Abolitionist's pen pal faces death penalty
For the past 27 years, the 66-year-old retired communications professional with the Belgium government has been writing to death-row convicts in the United States.

IN PHOTO: Agnes Steenssens
Three times a year, she travels on two-week holidays to the United States, particularly Texas, to see the convicts, and she says her husband understands.
Coble was among Steenssens' five pen pals in Texas.
According to the advocate, enough progress has not been made in the fight against capital punishment.
"What we need to do is to begin restorative justice on death row," she told The Gleaner.