UPDATE: Police find taxi abandoned after driver mows down traffic cop
Published:

Thursday | January 23, 2020 | 12:00 AM
The police have found the black Toyota Wish motor car that on Thursday morning mowed down ​a policeman in New Kingston.
According to the police's Corporate Communications Unit, the car was found abandoned in Mountain View, St Andrew.
It has since been taken into police custody and processed by crime scene investigators.
The police are asking anyone with information to call 119.
In the meantime, the injured cop will have to undergo a surgical operation, the police have reported.
The constable has been admitted in the Kingston Public Hospital.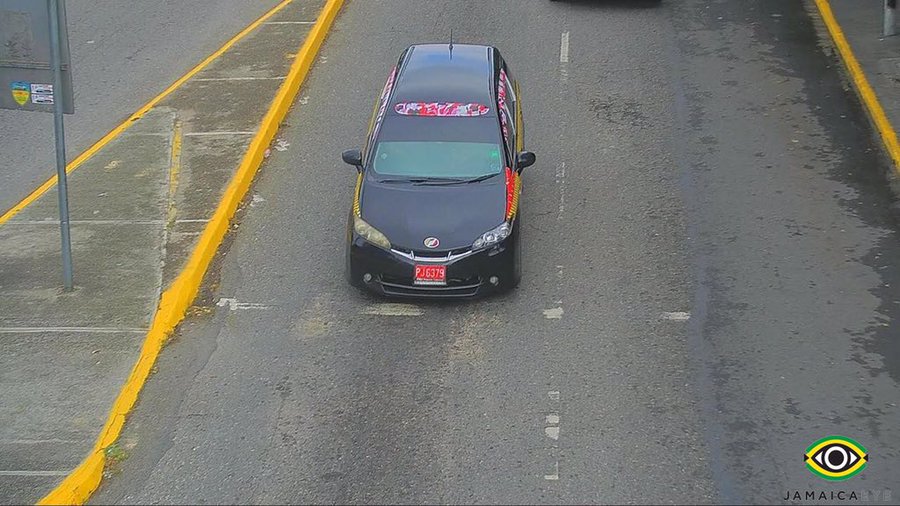 The taxi that featured in the incident was captured on closed-circuit television via Jamaica Eye.
Speaking on RJR's Beyond the Headlines, deputy superintendent of police Dahlia Garrick said, one of the cop's leg has been broken in multiple places and the muscles appeared to have been damaged.
Garrick also said it appears that the traffic cop was deliberately attacked.
According to her, the taxi driver had been signalled to stop after reportedly disobeying a traffic light in New Kingston.
She said the driver appeared to be stopping then accelerated, hit the policeman and ran the car over his leg.
The incident happened about 7:45 a.m.
The police say the black Toyota Wish motor car licensed PJ 6379 then sped away.
They also say the occupants resisted multiple attempts to be stopped.
"Help us to find these men," a police spokesperson begged in a post made on Twitter.
The Police High Command has condemned the incident.
"Such acts of wanton lawlessness are symptomatic of a broader culture of indiscipline and lawlessness that unfortunately are too commonplace in our society," a spokesperson for the High Command said.
​Follow The Gleaner on Twitter and Instagram @JamaicaGleaner and on Facebook @GleanerJamaica. Send us a message on WhatsApp at 1-876-499-0169 or email us @onlinefeedback@gleanerjm.com or editors@gleanerjm.com.