Tributes rush in for late 'Butch' Stewart
Published:

Tuesday | January 5, 2021 | 12:10 AM
Tributes have been rushing in for businessman and hotel mogul Gordon 'Butch' Stewart, who died in Miami, Florida Monday after ailing for some time.
He was 79.
READ: Hotel mogul 'Butch' Stewart has died in the US
READ: Stewart chose to keep health diagnosis private, says son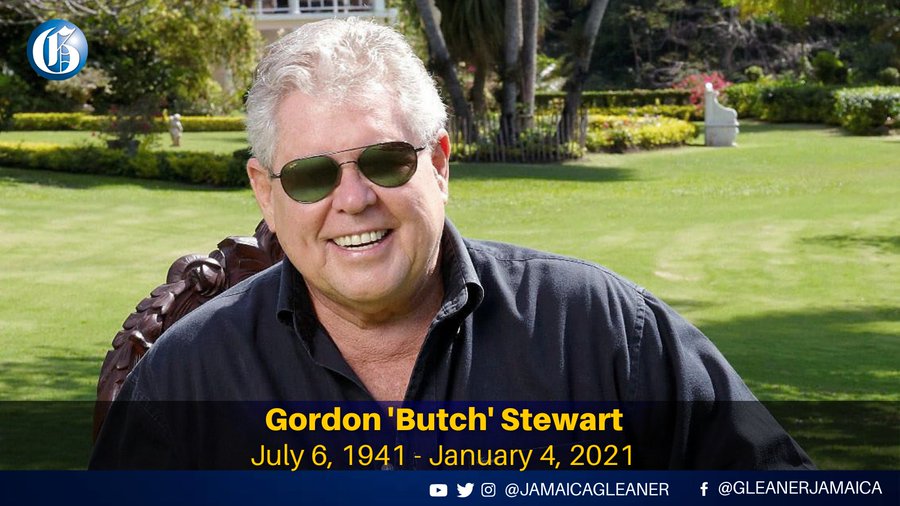 Andrew Holness, Prime Minister:
Butch was a man way ahead of his time. He had an eye for details and his ability to market and deliver world class service in any endeavour was tremendously distinctive. He was an extraordinary human being with an unwavering commitment to the social good.
He has left his unmistakable mark across the region and the world and we shall miss him dearly.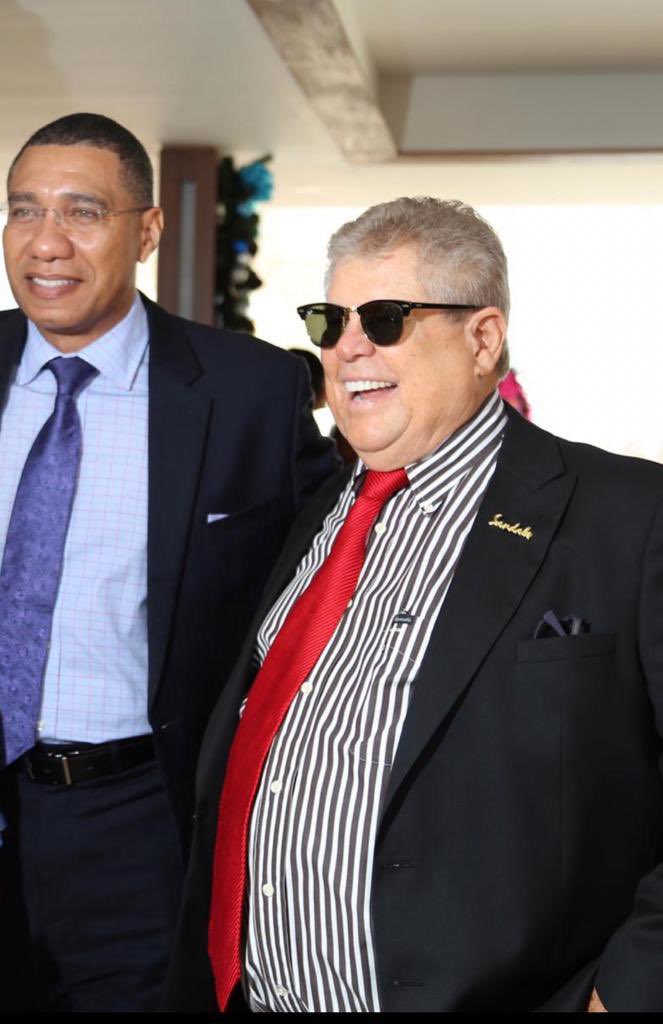 I send heartfelt condolences to his family, friends, and the thousands of employees whose lives he no doubt personally impacted. This loss is not just Jamaica's it is the Caribbean's.
Mark Golding, Opposition Leader:
Sending deepest condolences to the family of Gordon 'Butch' Stewart as well as his Sandals, Observer and ATL teams. Jamaica has lost one of its most innovative and successful business leaders, and a truly immense figure on the national and international stage. Walk Good 'Butch'.
Peter Bunting, Leader of Opposition Business in the Senate:
Rest In Peace Butch. You have made an indelible mark on Jamaica, the Caribbean and the world. Your legacy is undeniable and has transcended borders. Walk good! Condolences @AdamStewart, and to the entire Stewart and Sandals family.
Juliet Holness, Deputy Speaker - House of Representatives:
My sincere condolences to the Stewart family. Gordon 'Butch' Stewart was an iconic Jamaican businessman. His contribution to growth and development in Jamaica's tourism sector is immeasurable. My prayers are with Chyril Stewart and the family.
Tourism Minister Edmund Bartlett:
'Butch' Stewart has become the standard-bearer of Caribbean tourism and the brand he spawned, Sandals, is the reference for luxury all-inclusive in the world. He was a mogul and indeed an icon that has charted a path which will never be repeated in its fullness by anyone. Not only because of his unique style of management, but his particular sense of picking winners. He took the concept of Club Med upended it and made it into the most significant driver of tourism experiences in the resort and accommodation sub-sector. The sense of purpose, commitment and entrepreneurship that he brought to the business space is unparalleled and his philanthropy and beneficent has made him the single greatest contributor to human capital and community development within the tourism sector. As a family man, Stewart has been a shining example of how to balance business success. His children are shining leaders of the next generation of entrepreneurship, from which his son, Adam Stewart has emerged as a regional figure. Jamaica and global tourism have indeed lost an icon.
Health Minister Dr Christopher Tufton:
A Visionary.
A Nation builder.
An Icon.
Rest In Peace Hon. Gordon 'Butch' Stewart
Delroy Williams, Mayor of Kingston:
Saddened by news of the passing of Jamaican hotelier and businessman Gordon 'Butch' Stewart. Our prayers are with his immediate family and the many lives he impacted throughout his career.
Mikael Phillips, Manchester North Western Member of Parliament:
It is with a sad heart that I send condolences to the family and friends of Gordon 'Butch' Stewart, at his passing. Butch has given invaluable service to our country, a true statesman and business connoisseur. Stay strong @AdamStewart, Shelley and I send our prayers.
Olympian Yohan Blake:
Just want to send my love and support to the Stewart family @AdamStewart
Follow The Gleaner on Twitter and Instagram @JamaicaGleaner and on Facebook @GleanerJamaica. Send us a message on WhatsApp at 1-876-499-0169 or email us at onlinefeedback@gleanerjm.com or editors@gleanerjm.com.