Gatlin, Powell gracious in defeat
Published:

Sunday | August 23, 2015 | 12:00 AM
Justin Gatlin and Asafa Powell gracious in their defeat after Usain Bolt beat them to retain the 100m world championships title in Beijing, China today.
Gatlin hailed Bolt as a "great champion" after the world recorder holder clocked 9.79 seconds, that 100th of a second better than his 9.80 in the final.
"I told him before the race that win or lose he's a great champion so let's make it a good race," said Gatlin, who many people had picked to get the better of Bolt.
"It was a great race against a great guy and I'm happy that I represented my country. The race got away from me in the last five meters but he's a gamer," said Gatlin. "He's a showman and you know everyone that lines up against him have to bring it."
Powell, who finished seventh with a time of 10.00 seconds, was disappointed.
"I thought I was going to get on the podium tonight. I really have to go back and work on this. I'm extremely disappointed," Powell said.
"I just didn't have the legs today. The gun went and everyone was ahead of me."
Powell went on to say in the near future, he hopes to shake the reputation of not delivering on the big stage.
He also said he was not surprised that Bolt triumphed.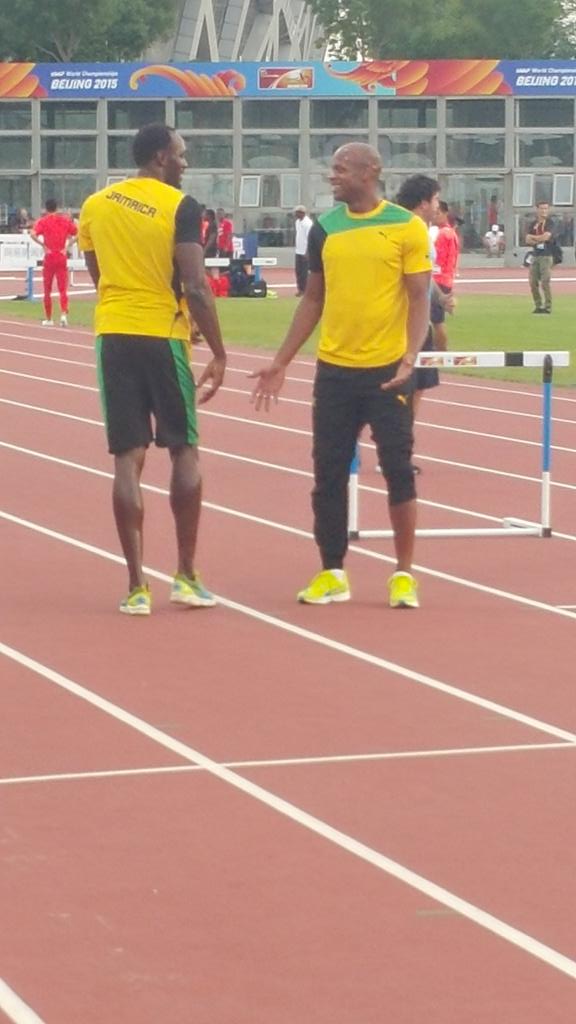 "He told me during warm up that he has a bullet and he's going to unleash it tonight," Powell shared.
Two young men who represent the future of men's sprinting - Canada's Andre De Grasse and America's Trayvon Bromell were each clocked at 9.92 for the bronze.