VIDEO: St George's College football captain collapses, dies during match
Published:

Tuesday | September 20, 2016 | 12:00 AM
Robert Bailey, Gleaner Writer
There was tragedy in schoolboy football today after St George's College captain Dominic James collapsed and died during his team's ISSA-Flow Manning Cup against Excelsior at the Stadium East field in Kingston.
The match was just four minutes old when James, a former Jamaica College player, fell to the ground.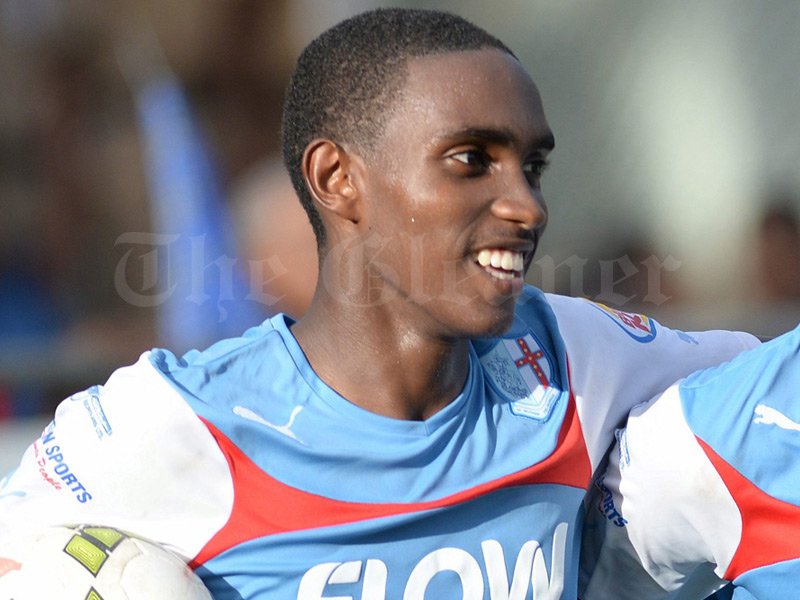 IN PHOTO: Dominic James
He was rushed to hospital by the St George's team officials where he died while undergoing treatment.
A grieving St George's coach Neville 'Bertis' Bell told The Gleaner/Power 106 News that James, appeared to have died from a seizure.
He also told KLAS ESPN radio that the team is devastated by the untimely death.
Neville Bell, coach of St. George's football team
The George's College players as well as the Excelsior's team cried openly after hearing the news of James' death.
Some spectators also cried openly while consoling each other.
NOTE: Earlier, this story had said James was rushed to the Medical Associates hospital. That was not so. He was in fact taken to the University Hospital of the West Indies.