Jamaican tourism interests optimistic following trade talks with tour operators at C'bean show
Published:

Wednesday | February 1, 2017 | 12:00 AM
Jamaican tourism stakeholders are expressing optimism after a series of successful meetings with tour operators at the Caribbean Hotel and Tourism Association's Caribbean Travel Marketplace now under way at the Atlantis, Paradise Island, in The Bahamas.
Tourism interests representing hotels, attractions and destination management companies are in attendance at the annual trade show, which has been tagged the region's largest and most significant marketing event.
"We have found partners that are a little more aggressive, using technology to drive business," Immediate Past President of the Jamaica Hotel and Tourist Association (JHTA), Nicola Madden-Greig told The Gleaner.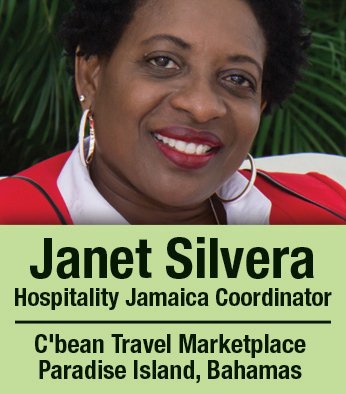 Madden-Greig who is also director of sales for the Holiday Inn Hotel, said she and her team got an opportunity to meet with 36 new operators, who have flown from as far as Scandinavia, Germany, Italy and other parts of Europe to negotiate rates with Caribbean suppliers.
The optimism is shared by Half Moon's Sharon Logan.
"We have over 60 appointments and 10 per cent of that is from the meetings and incentives market, which I am very excited about," said Logan.
According to her, 2016 was not the best year for Half Moon, because of Zika fears, the US elections, Brexit and the weakened Canadian market.
For the first time, the Caribbean Travel Marketplace has had the meetings and incentives market groups participating at the trade show.
One of Jamaica's largest players, Jewel Resorts is also reporting a positive outlook.
Jewel's managing director, Carol Bourke, said all the tour operators with whom she has met are upbeat.
She is particularly encouraged by the interest being shown in Jamaica as a wedding destination, a market that is experiencing marked increase, after a year when cancellations were made by brides concerned about the Zika virus.