Montague says Bunting spreading fake news
Published:

Wednesday | April 19, 2017 | 8:20 AM
National Security Minister, Robert Montague, is defending his ministry award of a contract valued at more than 400 million dollars to buy used vehicles for the constabulary force amid allegations of irregularity by the Opposition.
Opposition spokesman on national security Peter Bunting used his contribution to the Sectoral Debate in Parliament yesterday to raise questions about fit and proper criteria for receiving contracts from the Government.
Bunting queried whether someone who had been convicted for narcotics and related offences and deported from the United States would be in a position to be awarded a contract from the Ministry of National Security.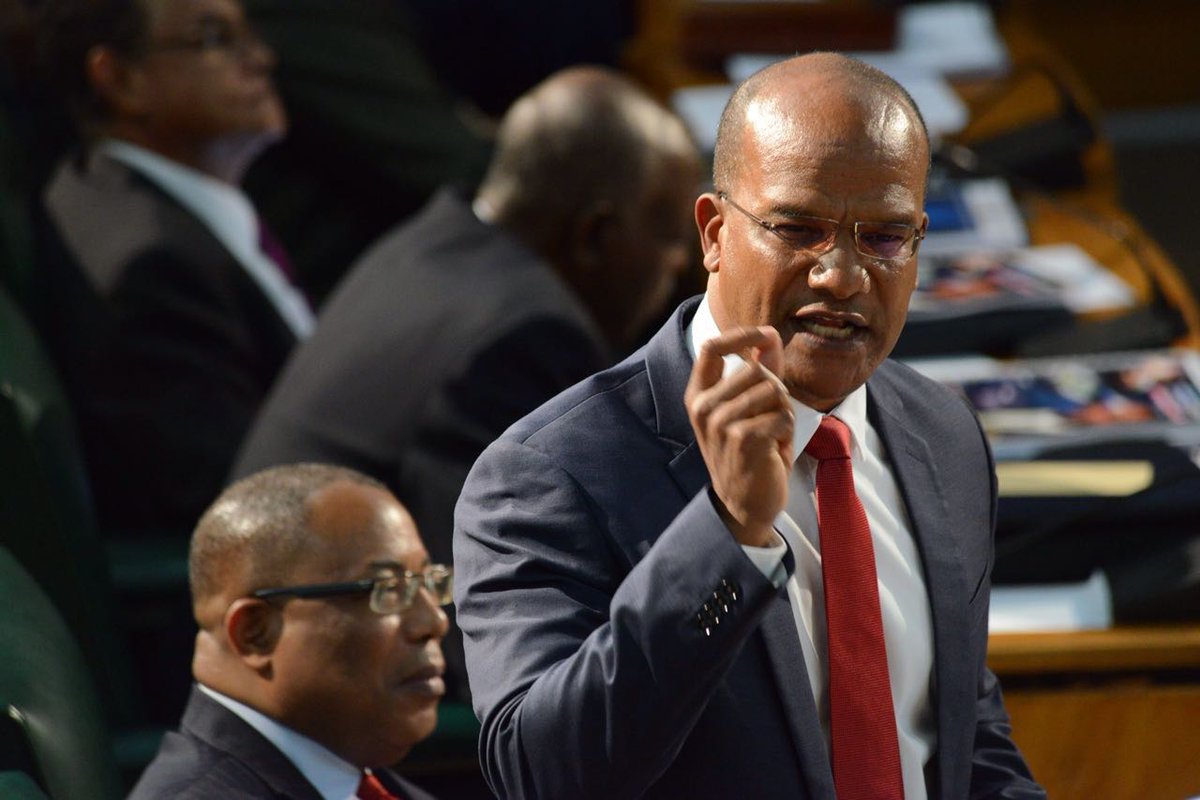 IN PHOTO: Peter Bunting ... Used car procurement will become the mother of all bandooloo
For weeks, Bunting has been pressing the Government for answers about a contract to import motor cars and pickups for the police force.
READ: Bunting questions $400M contract to 'convict'
He complained that despite tabling questions six weeks ago about the used car procurement process, Montague has failed to respond even though the answers were three weeks overdue.
Speaking with The Gleaner the national security minister accused his opposition counterpart of trying to "catch" the headlines, adding that Bunting used the Sectoral Debate to spread fake news.
Montague said the ministry followed proper procedure in awarding the contract.
National Security Minister, Robert Montague
Montague further said he was not aware if there were questions about fit and proper requirements for any person linked to the contract, because he was not involved in the procurement process.
National Security Minister, Robert Montague