McKenzie unveils $492 million flood damage bill after weekend rains
Published:

Tuesday | April 25, 2017 | 12:00 AM
Jovan Johnson, Parliamentary Reporter
The bill so far for the damage left by weekend floods is approximately $492 million, Local Government Minister Desmond McKenzie has told the Parliament.
Clarendon, the most affected parish, has returned a bill of$ 86.3 million.
McKenzie this afternoon updated the House of Representatives on the effects of the floods caused by 48 hours of weekend rains.

IN PHOTO: A van almost covered during heavy rains in Clarendon on Saturday
According to him, preliminary reports from the National Works Agency indicate that the damage to the main road network across 10 parishes will cost $352 million to repair.
When that bill is added to the damage to other parish infrastructure, the total cost climbs by $139.8 million to $491.8 millions dollars.
Meanwhile, McKenzie said the impact of the flood on people and communities is still being assessed.
He said the information being collected by agencies such as the Labour and Social Security Ministry and Poor Relief Departments will be used to implement a comprehensive social assistance programme.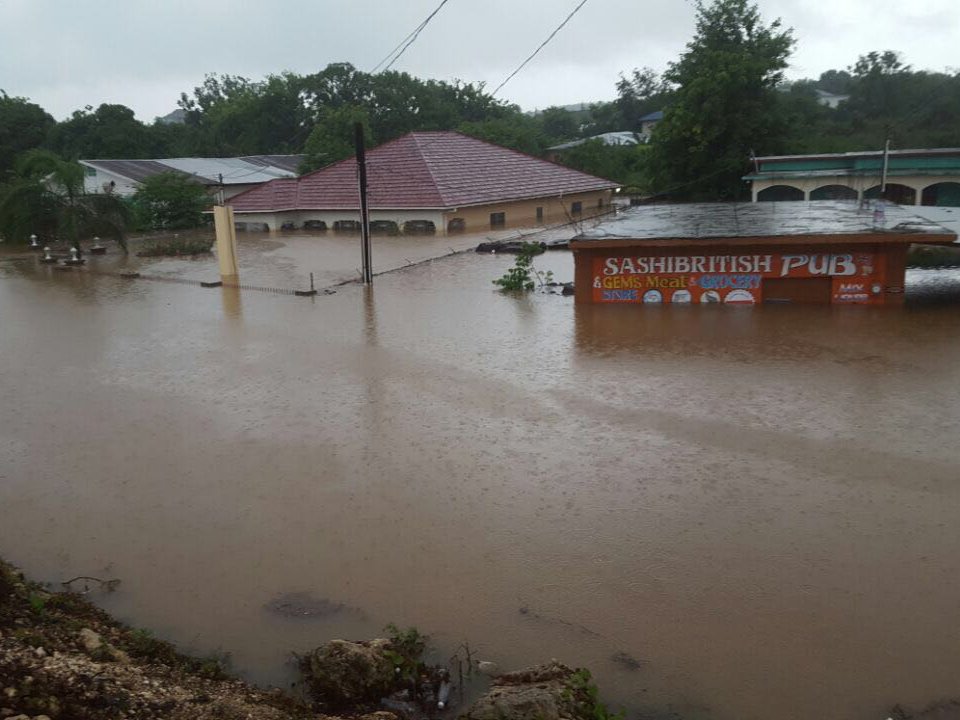 IN PHOTO: These buildings almost totally submerged in Mineral Heights, Clarendon.
That information, McKenzie said, will be shared with the Parliament "in due course".
Responding, opposition Spokesman on Local Government, Noel Arscott said the Government has to move quickly to improve Jamaica's drainage system.
St Ann North Western representative Dr Dayton Campbell questioned why the minister did not update the House on the impact on farmers.
Prime Minister Andrew Holness has said the flooding was largely caused by poor drainage which, McKenzie said today will be reviewed with a view to upgrade those systems in town centres and other urban areas.
Over 5,000 people in Clarendon were affected by the two days of rain.
Several houses in the southern section of the parish were submerged.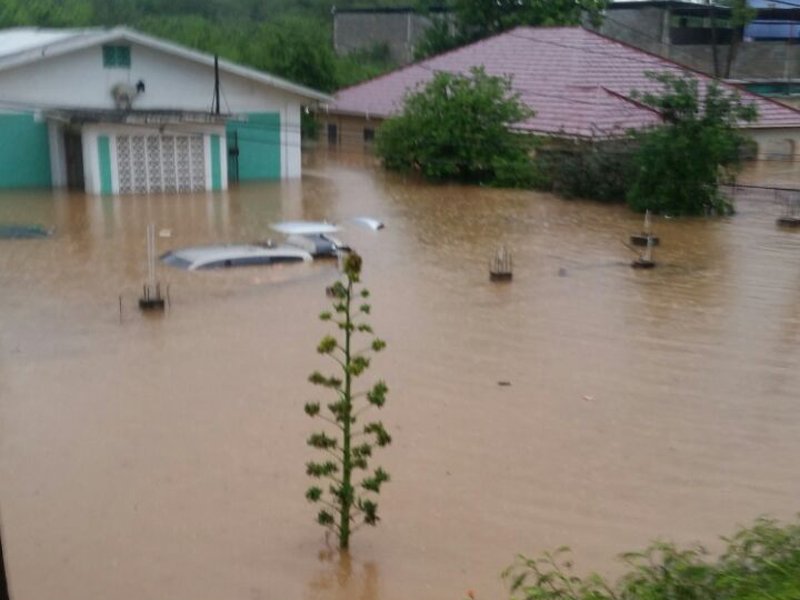 IN PHOTO: A goat seeks refuge on a church roof in Mineral Heights
The Office of Disaster Preparedness and Emergency Management has reported that almost 10 inches of rain was dumped on Clarendon.
St Thomas, Portland and St Elizabeth have also reported significant damage with many people losing their livestock.