Super centenarian Violet Brown gets PM's medal of appreciation, bouquet from Phillips
Published:

Friday | April 28, 2017 | 12:00 AM
Super centenarian Violet Brown has received the Prime Minister's Medal of Appreciation.
Brown, the 117-year-old matriarch of Duanvale, Trelawny is the oldest person in the world.
Yesterday, Prime Minister Andrew Holness visited her at home and presented her with the medal.
"The country takes great pride in acknowledging Mrs. Mosse-Brown," Holness said.
A day earlier, Opposition Leader Dr Peter Phillips also visited the super centenarian.
"You are the most important person in Jamaica and the world at large," Phillips told her in an animated exchange.
"You are among the many reasons people all over the world talk about Jamaica. Because of social media, the world has become like a small village, and so your name on longevity is on the lips of people all over the world."
Brown told Phillips that a "clean" life and good food were the secrets to her longevity.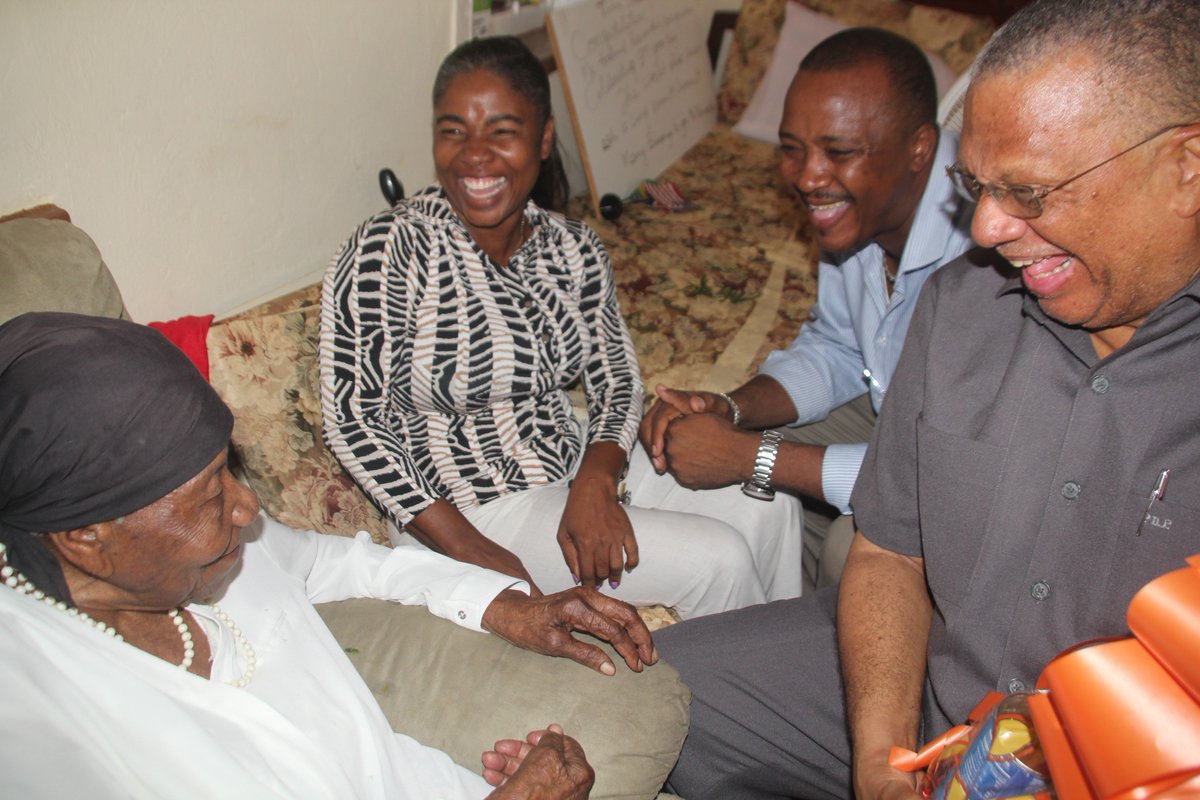 IN PHOTO: Super centenarian Violet Brown (left) triggers laughter in talks with Opposition Leader Dr Peter Phillips. Also in photo are: Telka Holt (2nd left), and North Trelawny Member of Parliament, Victor Wright.
"You have to eat a lot of dip-and-fall-back," she told him.
Dip-and-fall-back is rural delicacy with a coconut base.
"Yuh want some?" Brown asked Phillips, triggering laughter.
She would later recite a poem entitled 'Flowers,' which she learned as a child, and accept a bouquet and basket of goodies from Phillips.