Preliminary estimate indicates $522 million in losses to agri sector
Published:

Friday | May 26, 2017 | 12:00 AM
Shanique Samuels, Gleaner Writer
The Agriculture Ministry is reporting an estimated $522 million in loss to the sector as a result of the recent flood rains.
Minister without Portfolio in the ministry, J.C. Hutchinson says the estimate, which accounts for crops and livestock, is expected to further increase as the assessments continue.
However, he revealed that already, $18 million has been provided to begin to help affected farmers with chicken, feed, fertilisers and seeds come next week.
The minister is also appealing for understanding saying all farmers will not get assistance in the first batch.

IN PHOTO: JC Hutchinson
The minister, the Member of Parliament for Clarendon North, Horace Dalley, councillors and a technical team from the agriculture ministry, and the Rural Agricultural Development Authority, toured sections of northern Clarendon on Thursday.
They visited places like Bog Hole, Johns Vale, Aenon Town, Trout Hall, Ballards River and Arthurs Seat.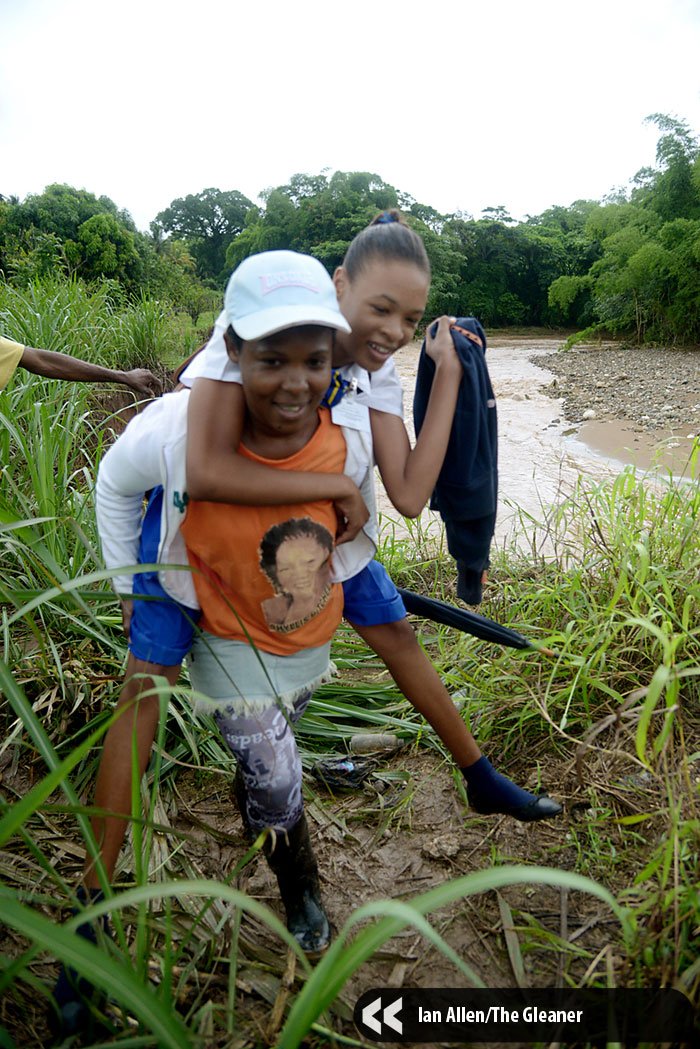 IN PHOTO: IN PHOTO: This mother in St Catherine North East walked through a cane field to ensure her daughter got to school to do exams during the flood rains a week ago.
Following the tour, Hutchinson said the damage was severe with nearly 200 acres of farm land still under water.
More than 100 farmers that have lost crops and livestock.
"We are currently putting plans in place to assist the farmers right across Jamaica. We have had major damage in St Catherine, Clarendon, St Mary, Portland, Kingston and St Andrew," Hutchinson said.
The minister said while he expects some shortage of agriculture produce he does not think there will be the need for increased imports.
"The prices may go up a little but we will be able to manage," Hutchinson said.
In the meantime the ministry is looking to ramp up production as well as allowing farmers to farm on 'idle' government lands to replant especially cash crops that have been lost, he said.