#AngelaVsAudrey: Polls open for PNP selection in St Andrew South West
Published:

Sunday | July 30, 2017 | 12:00 AM
Jovan Johnson, Staff Reporter
Ballots are now being cast in the selection exercise to replace Portia Simpson Miller as the People's National Party's (PNP) representative for St Andrew South Western.
Norman Gardens Division Councillor Dr Angela Brown Burke is going up against Payne Land Division Councillor Audrey Smith Facey.
The polls opened at 10am as scheduled and will close at 4pm.
Results are expected around 6pm.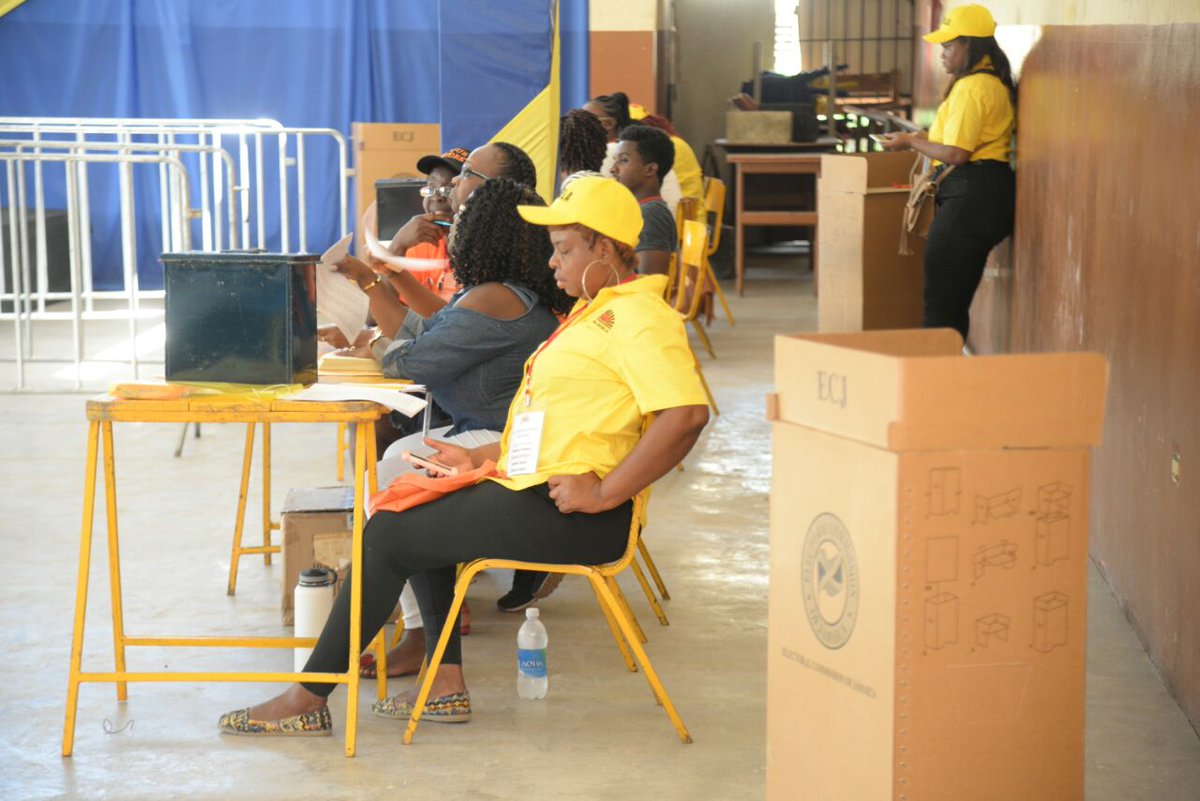 IN PHOTO: Poll clerks preparing for voting
Some 1,894 delegates are eligible to vote, the party secretariat said of a revised list, the morning.
The run up to today's vote has been marked by bitter verbal clashes and controversies that forced the party executive to push for the selection conference.
Simpson Miller has endorsed Brown Burke while major party support for Smith Facey has come from Peter Bunting and Lisa Hanna - the leaders of the renewal-calling wing of the party.
Voting is taking place at the Caribbean Palm Community Centre on Spanish Town Road in the constituency that Simpson Miller began representing in 1976.
Just before the opening of polls, Julian Robinson, general secretary, warned voters against using their cell phones in the booths.
He said anyone caught using the devices will have their ballots declared null and void.
"It's better you leave it with somebody outside," he said.
Police are on site screening the delegates as gospel music blares from nearby speakers.
There's a view that the representative who'll likely win the upcoming by-election will be crucial to the camps in the PNP focusing on who will replace president Dr Peter Phillips who took over the leadership from Simpson Miller just months ago.