UPDATE: One shot dead, four others injured in Spanish Town attack
Published:

Wednesday | September 13, 2017 | 12:00 AM
One man has been shot dead and four other people hospitalised with gunshot wounds after gunmen launched a brazen attack at the Spanish Town bus park in St Catherine, Wednesday afternoon.
Most of the shooting reportedly took place around 1:30 p.m inside an adjacent arcade.
"It seems as if most of the activity took place in the Arcade, because of the trail of blood we are seeing inside the arcade itself," Senior Superintendent of Police in charge of St Catherine North Division, Anthony Powell told The Gleaner.
No motive has been determined for the shooting.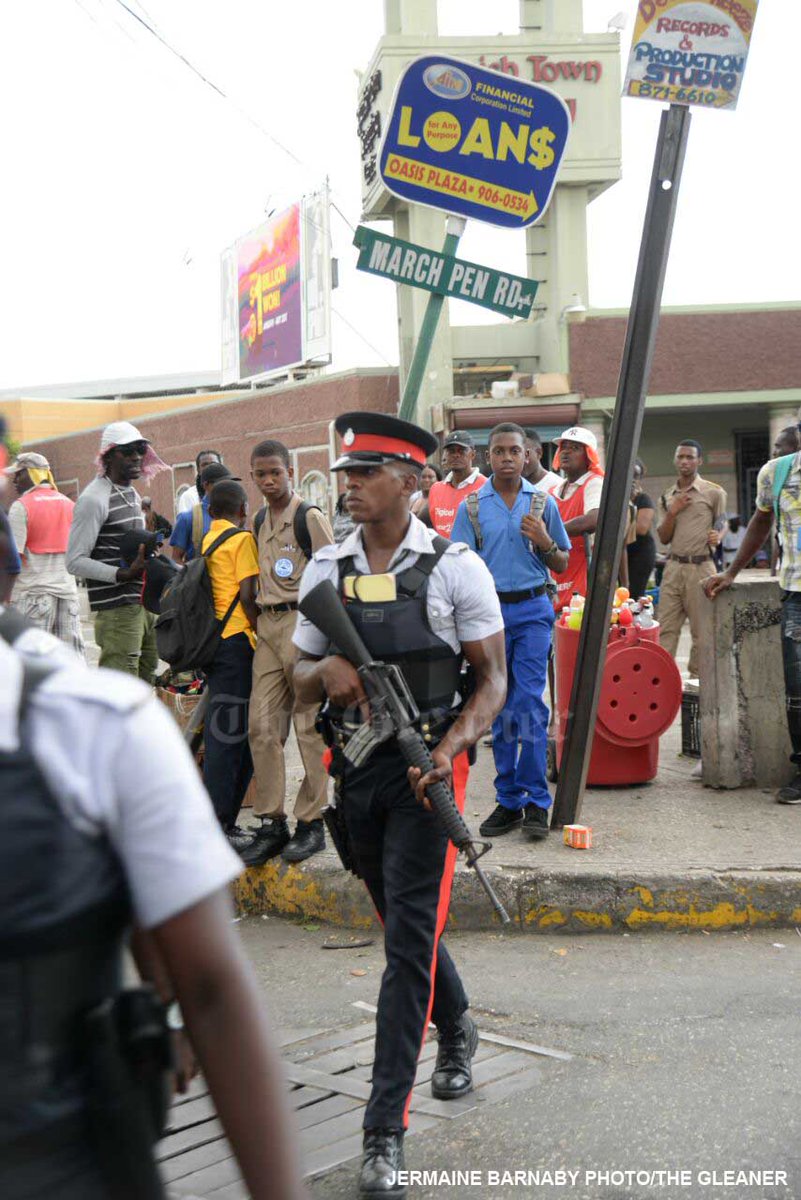 IN PHOTO: Several students near the Spanish Town Shopping Centre as police head to the scene where five people were shot.
Passersby had to find alternative routes as the police processed the scene.
Police personnel were out in their numbers as investigators processed the crime scene.