Police shoot five, four fatally in Portmore
Published:

Friday | June 1, 2018 | 12:00 AM
Five men were shot, four fatally, by the police during a reported exchange of gunfire in Braeton, Portmore, St Catherine shortly after 4 p.m Friday.
Police sources say three illegal firearms have been seized.
The Independent Commission of Investigations has started a probe into the incident.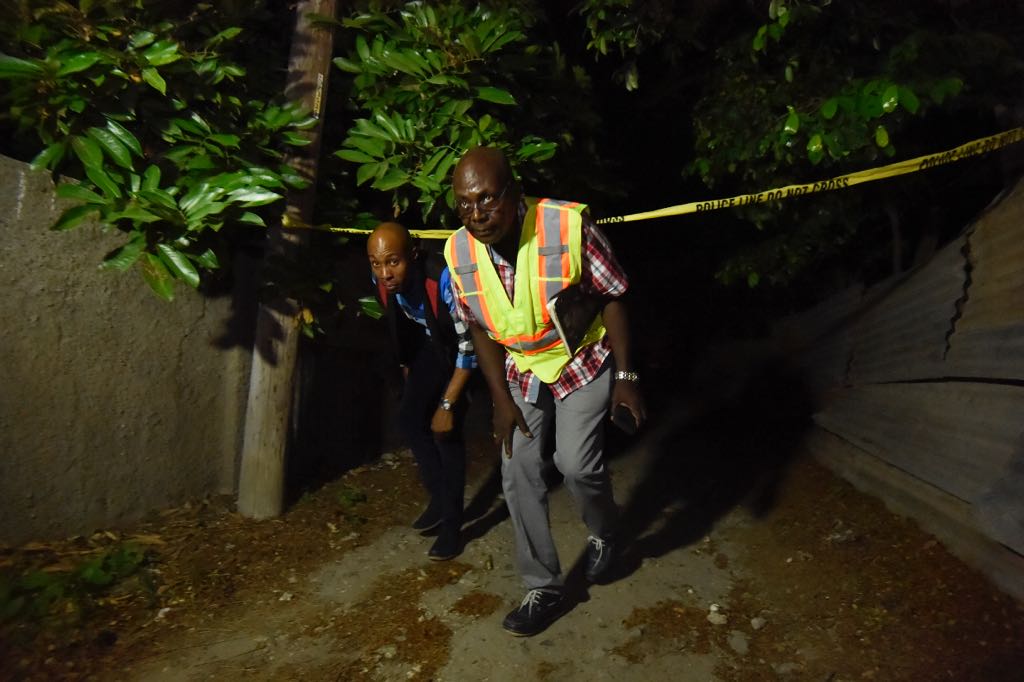 IN PHOTO: INDECOM investigator Floyd McNabb (right) along with a policeman cross the crime scene tape.
It is understood that the police, acting on information, went to premises in Braeton when the men fired at them.
The police reportedly returned the fire hitting the men.
We want to hear from you! Send us a message on WhatsApp at 1-876-449-0169, email us at editors@gleanerjm.com or onlinefeedback@gleanerjm.com