UPDATE: Major crash along Sir Florizel Glasspole Highway
Published:

Tuesday | September 11, 2018 | 12:00 AM
 At least three people have been rushed to hospital following a motor vehicle crash along the Sir Florizel Glasspole Highway in east Kingston.
One person claiming to be an eye witness, said the crash happened after a woman driving a Toyota motor car towards Kingston, lost control of the vehicle, crossed the median and ended up in the path of a Jamaica Urban Transit Company bus heading in the opposite direction.
The woman and two other occupants of the car reportedly received injuries.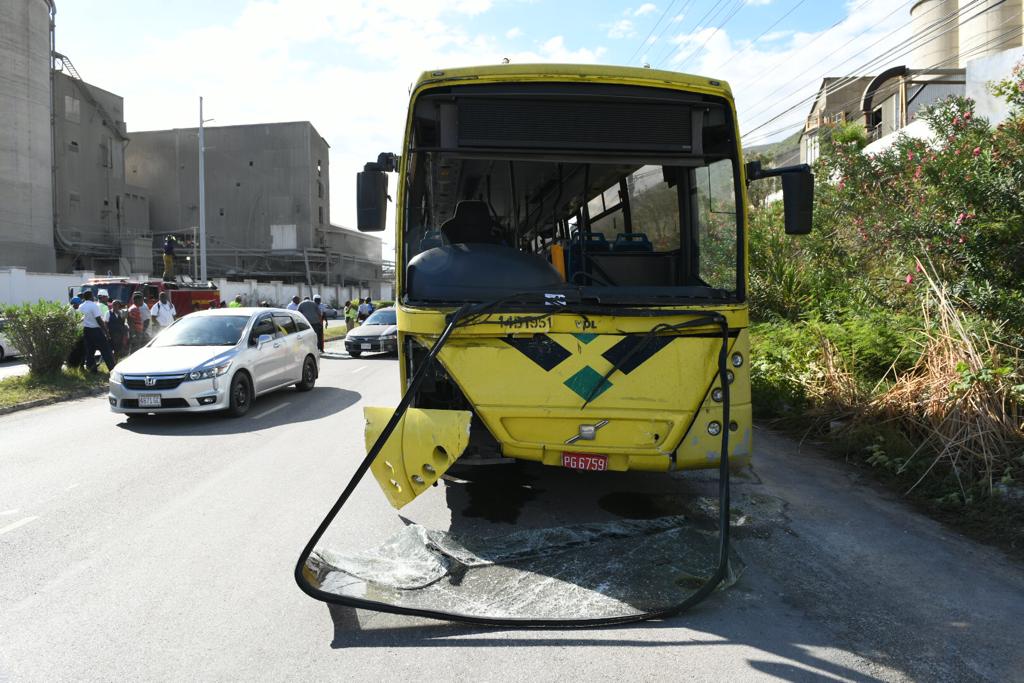 ​
IN PHOTO: The damaged JUTC bus
They were rushed to hospital after being removed from the car with the help of the Jamaica Fire Brigade.
The extent of injuries received by persons in the JUTC bus was not immediately ascertained.

IN PHOTO: A map of the accident location
Police personnel and other emergency workers are at the location.
The crash has resulted in traffic delays.
We want to hear from you! Send us a message on WhatsApp at 1-876-499-0169, email us at editors@gleanerjm.com or onlinefeedback@gleanerjm.com.