Tonight, they will kill my friend ... Abolitionist's pen pal faces death penalty
Published:

Sunday | March 3, 2019 | 12:00 AM
Damion Mitchell/Integration Editor
This story was first published online on Thursday. Billie Coble has since been executed by way of lethal injection in the US state of Texas.
BRUSSELS, Belgium:
Agnes Steenssens broke down in tears shortly after midday Thursday.
"Tonight, they will kill my friend," she muttered through a microphone inside a meeting room at Belgium's Egmont Palace.
Steenssens was among more than 100 participants at a workshop on death-row prisoners and their families in the Belgian capital during the 7th World Congress on the death penalty.
For the past 27 years, the 66-year-old retired communications professional with the Belgium government has been writing to death-row convicts in the United States.
Three times a year, she travels on two-week holidays to the United States, particularly Texas, to see the convicts, and she says her husband understands.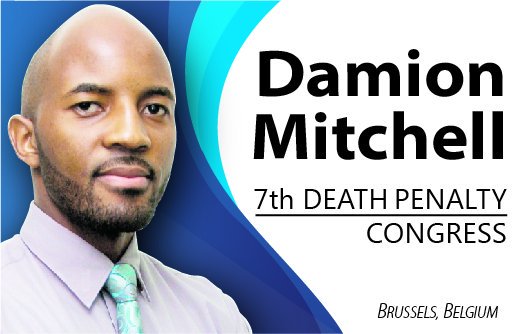 Billie Wayne Coble was among the people on death row Steenssens would see.
But at six o'clock Thursday evening, the 70-year-old Coble would face an executioner in Texas, 29 years after he was convicted of the 1989 slayings of the parents of his estranged wife and her brother in McLennan County.
Coble is the oldest man in Texas history to be put to death.
Agnes sat to tell her story about helping people waiting to die.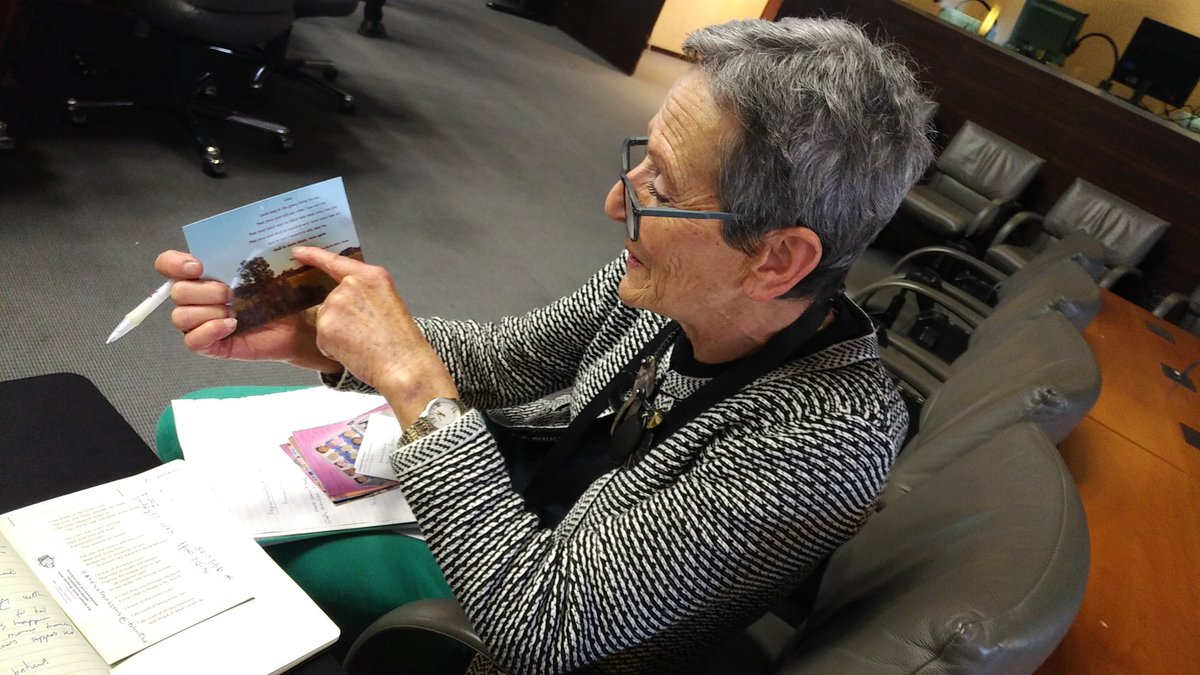 D.M.: Who is this man who will be executed tonight?
A.S.: He is Billie Coble. I have been writing to him for one year. He sends me the most beautiful testimonies about unconditional love and hope. It's amazing. I don't know how he changed, but he changed, and it's a shame that they kill those types of people. They don't give them the opportunity to add something to the community, even though they have done wrong things. This man killed three people. That's wrong, but how can you tell people that killing is wrong by killing them?
D.M.: How did you start this outreach of writing to people on death row?
A.S.: In 1992, I found an article by David Goff, a black man on death row in Georgia, and he said: "I'm just wondering if somebody still cares about me being alive or dead, and someone who also wants to see that I am a human being, that I am not only a criminal." It was really because of the second part of his article, that he is also a human, that I started to write to him. I didn't expect him to write back but he did, and he asked me also to contact other people who had been writing to him, and now we have a group of people like a pen pal organisation.
KEEP FIGHTING
I went to see him before he was executed in 2001, and I witnessed his execution. It was his last will to keep fighting to end the death penalty. David was accused of killing a drug counsellor. He was not guilty, but he was black, he was poor and he couldn't afford a lawyer. I thought that being innocent on death row and being executed was the worst thing that could happen to you. For David, his innocence was his strength. Now I go to Texas to see David's friend, James Henderson. He arrived on death row when he was 19, and now he is 44. He is not innocent. He was a member of a gang and killed someone with one shot. I don't try to find any excuse for him, but he said: "I was wrong. I not only killed one person, but I killed a whole family, and in a way, I also hurt the community and I have flashbacks all day.

D.M.: How many death-row prisoners have you written to over the years?
A.S.: Over the years, I have written to, like, 30 people … . I don't even know. Sometimes when they get the date for their execution, they stop writing. They are usually told the date of their execution 90 days ahead. Nowadays, I am writing to six people on death row in Texas and one man on life without parole in Florida, and I also have one exonerated ex-convict who came off death row and is now in a mental-health institution.
Of course, the visit is great, because most of them don't get any visitors at all apart from me, but to get a letter in that solitary confinement that makes the hell a little bit less hot. They have no television, they cannot work, and they are in that cell all day long. I go back to Texas on March 20 for two weeks. The prisoners' visits are limited. They only get to see me for eight hours for the month and they are never allowed to have contact visit. It is always from behind the glass. That's one of the hardest things on Texas death row.
D.M.: Have you been anywhere else to visit death-row prisoners?
A.S.: I have been to Georgia, Texas and to Florida as well to see my friends. All of them are not close friends but it's so amazing. Like James who is on Texas death row. I started writing with him 18 years ago. He was David's friend. James was hardly able to write because he only spent a few years in school. Over the years, to see people on death row other than as criminals and to give them the opportunity to write to you is amazing. I see David how much he has changed in a good way. He tells me that the first letter he got from his family, he couldn't read it himself. He said: "I knew gang language." I still have his letters. Now, I also go to the women's prisons in Antwerp, Belgium, to give convicts foot massages. Since I have been having close contact with prisoners, I am richer and I am happier. Richer in experiences (chuckles). It costs me a lot of money, but some of my friends do support me.
D.M.: What have you learned from this experience?
A.S.: I have learned to be patient. The word 'wait' is the most important word on death row. I am so grateful. Every morning I can do what I want to do. I cannot complain about the little things. I cry at times, but most of the times I don't cry with the people on death row. We are equal. We are so open. Some of them know more about my personal life than my husband does. They have taught me to laugh through your tears. If you ever have to stop your tears, you must laugh and it helps.
D.M.: Has there been enough progress in the campaign to abolish the death penalty?
A.S.: Definitely not enough. But politics will change the death penalty. What we need to do is to begin restorative justice on death row.